Roy Horn of Siegfried & Roy dies at 75
Updated May 9, 2020 - 2:16 pm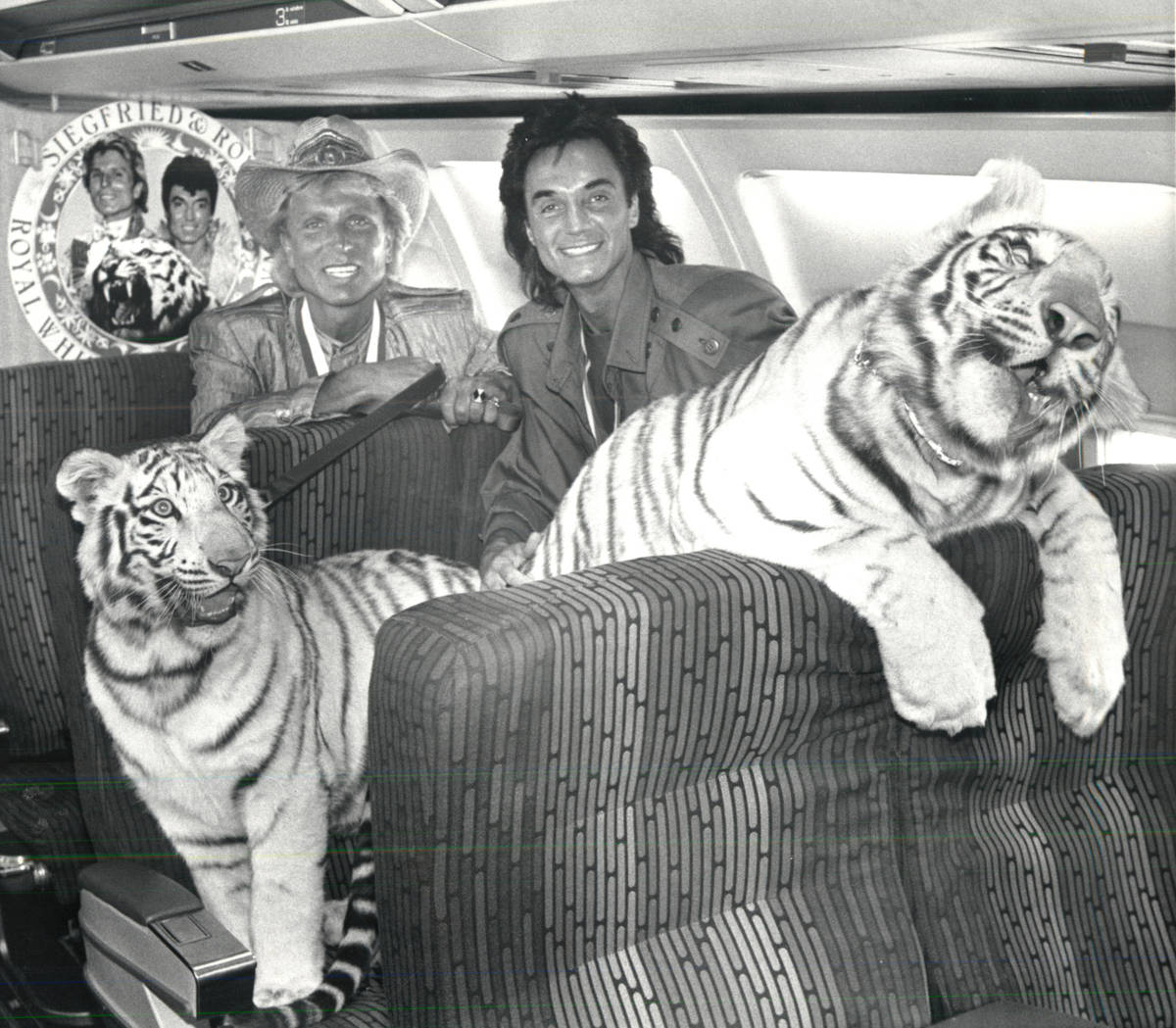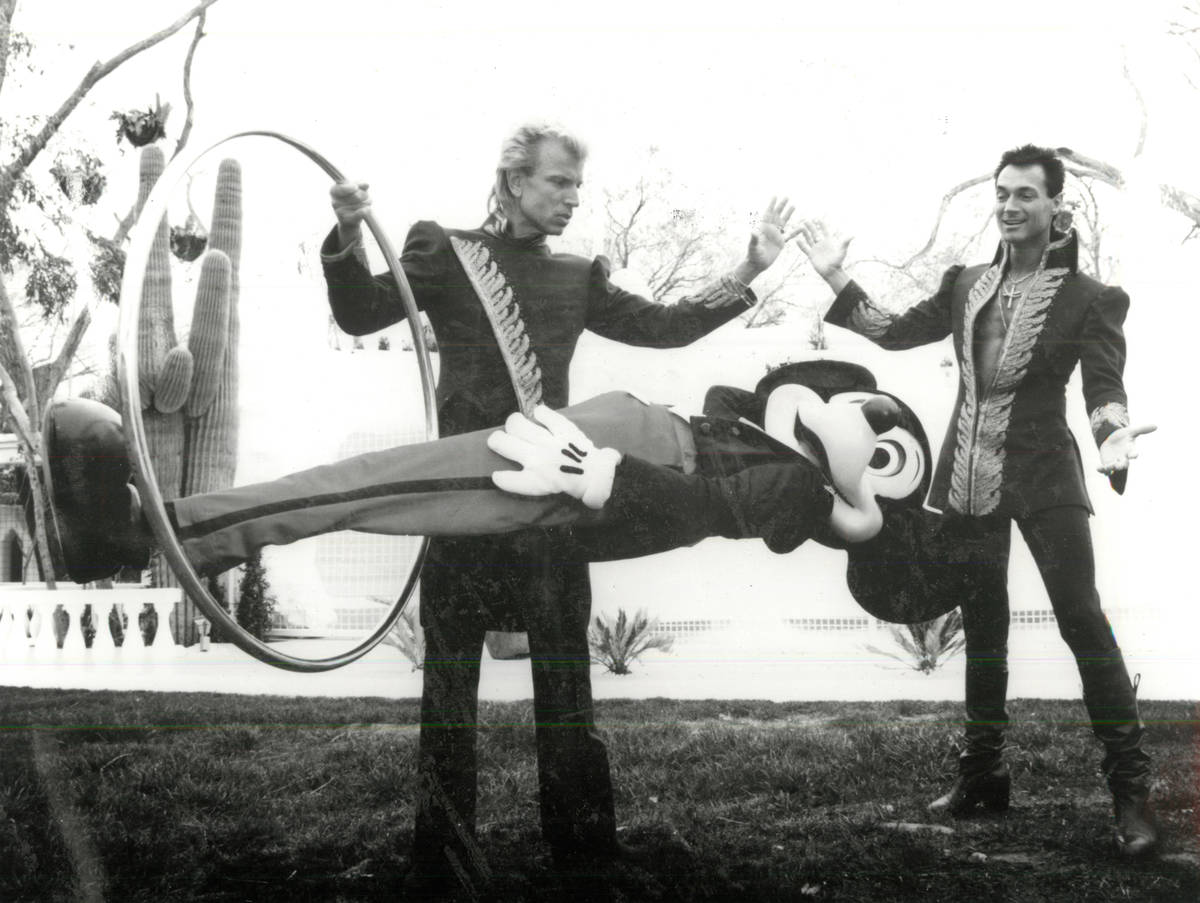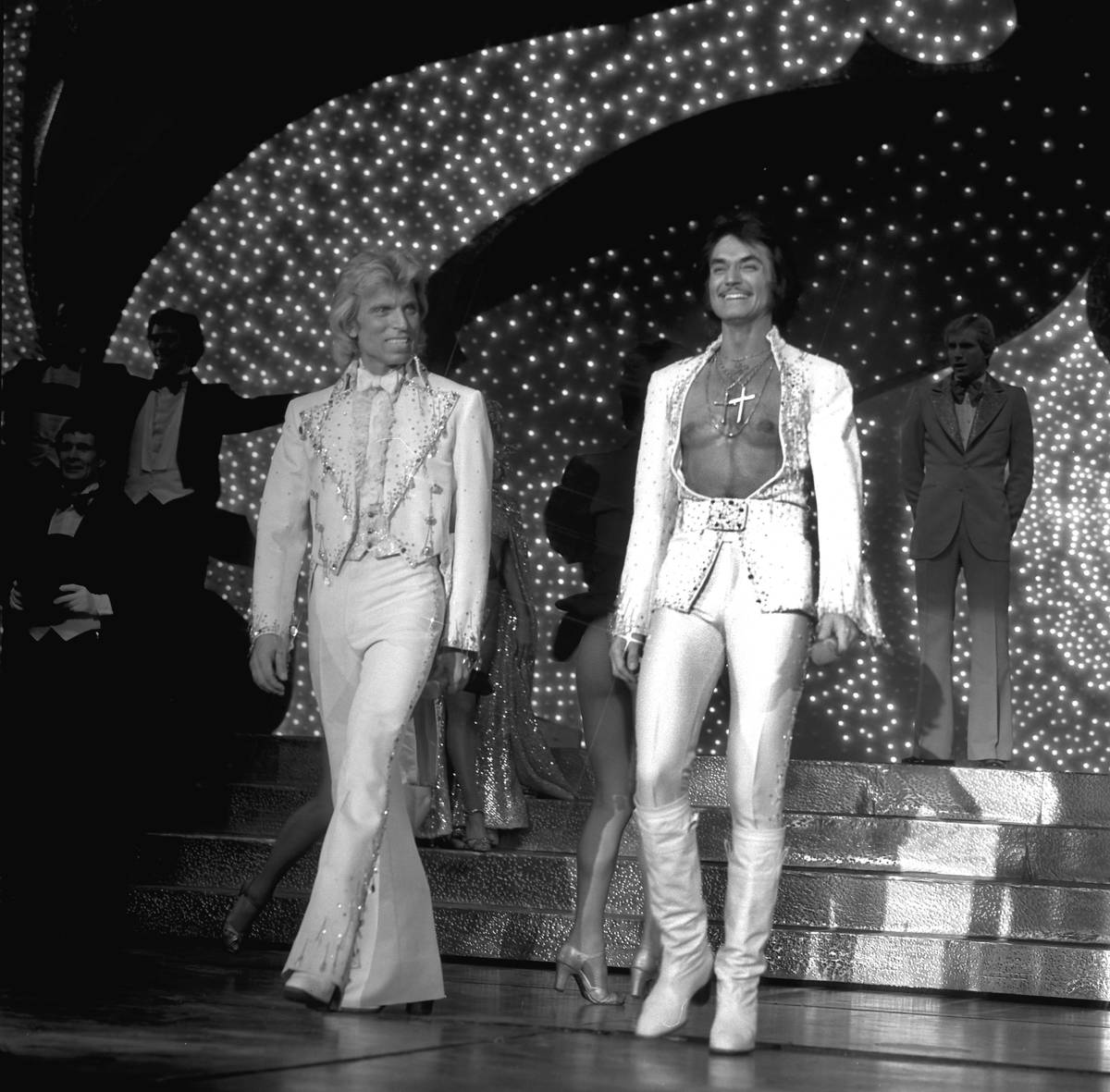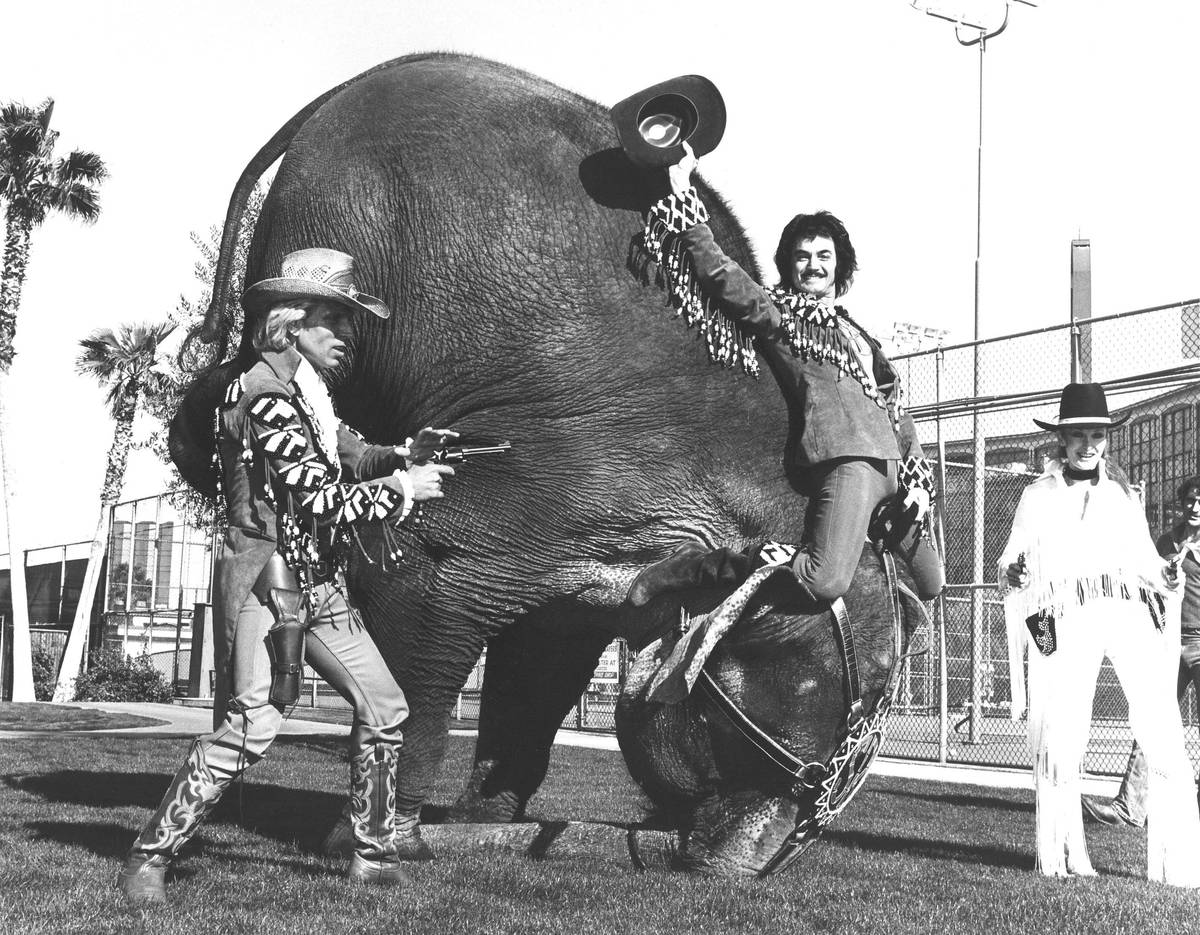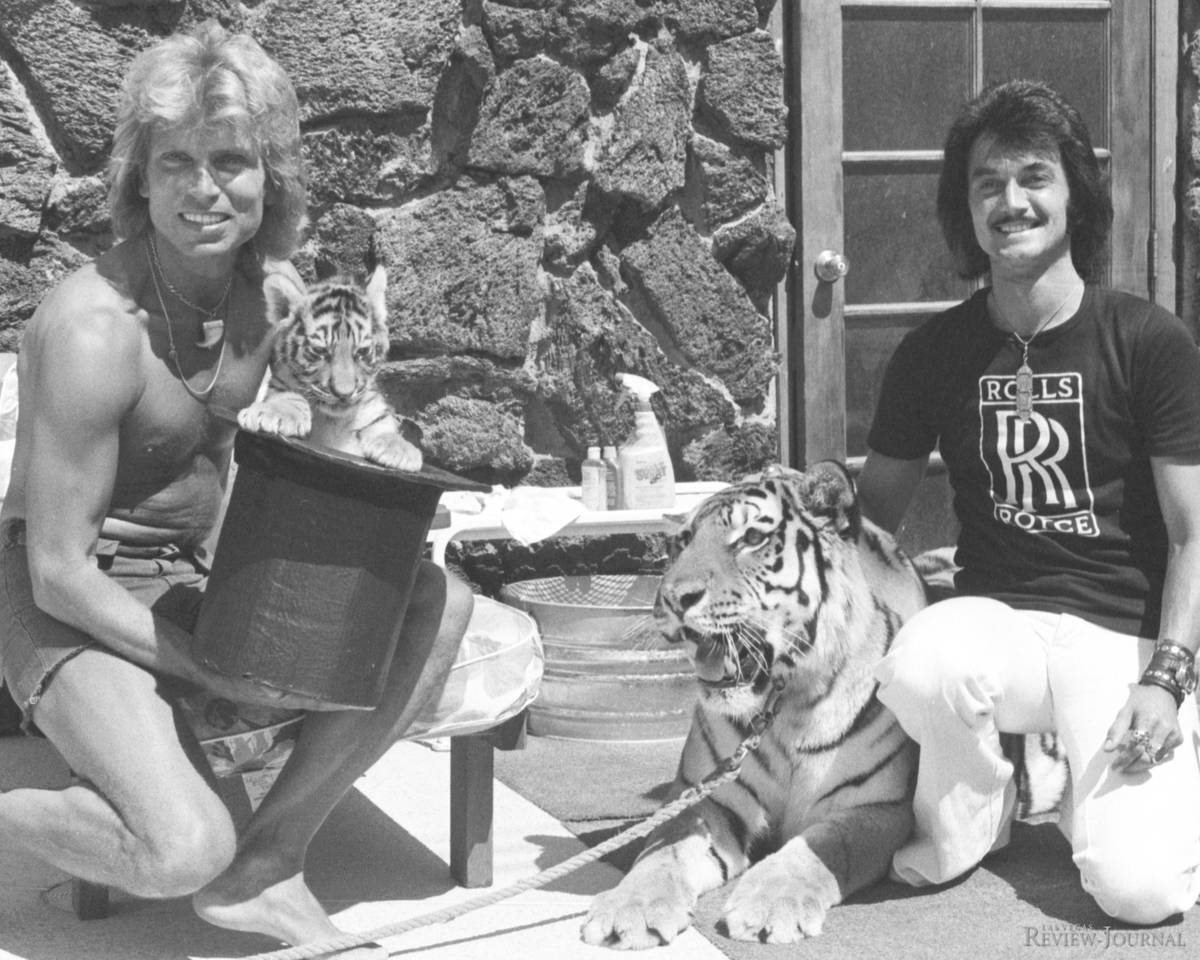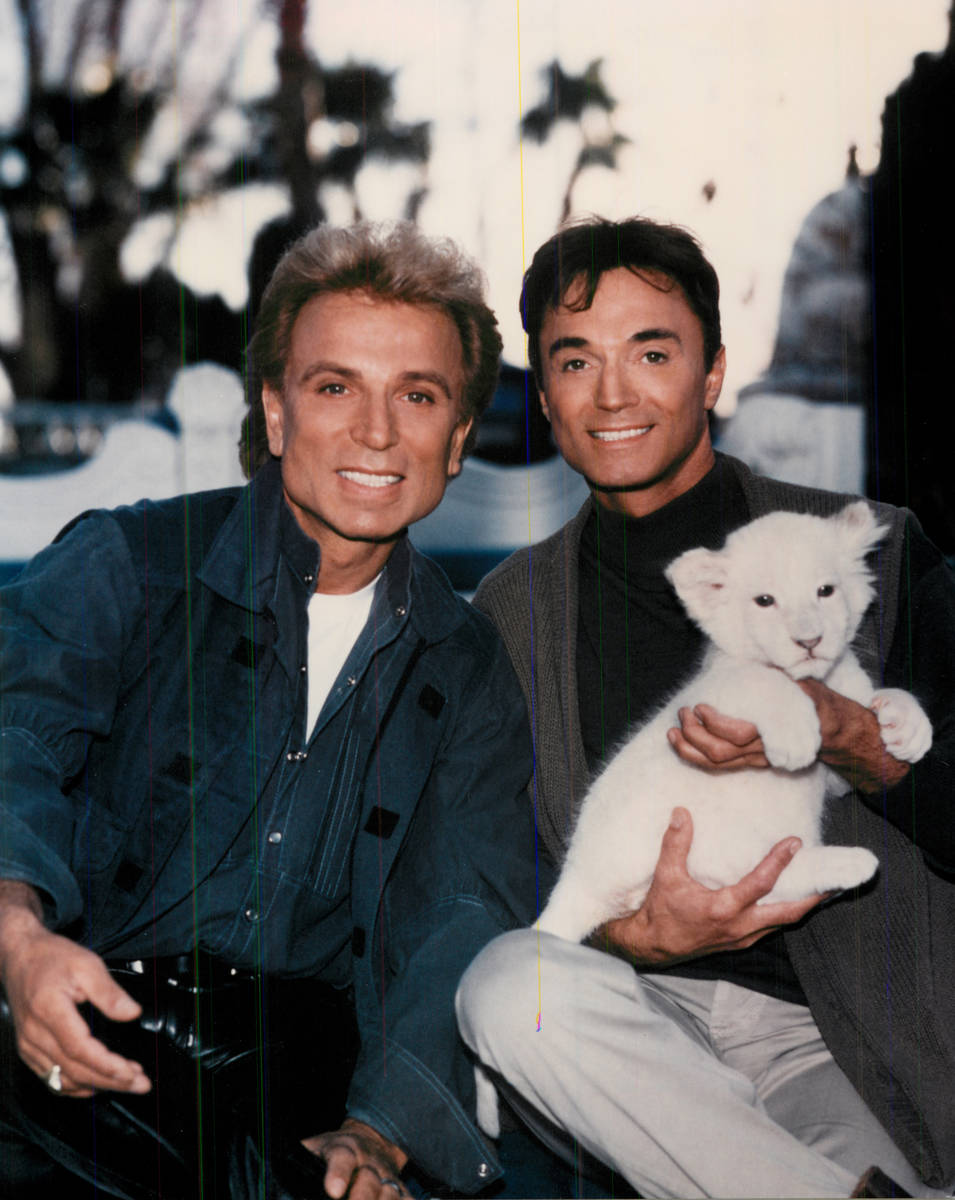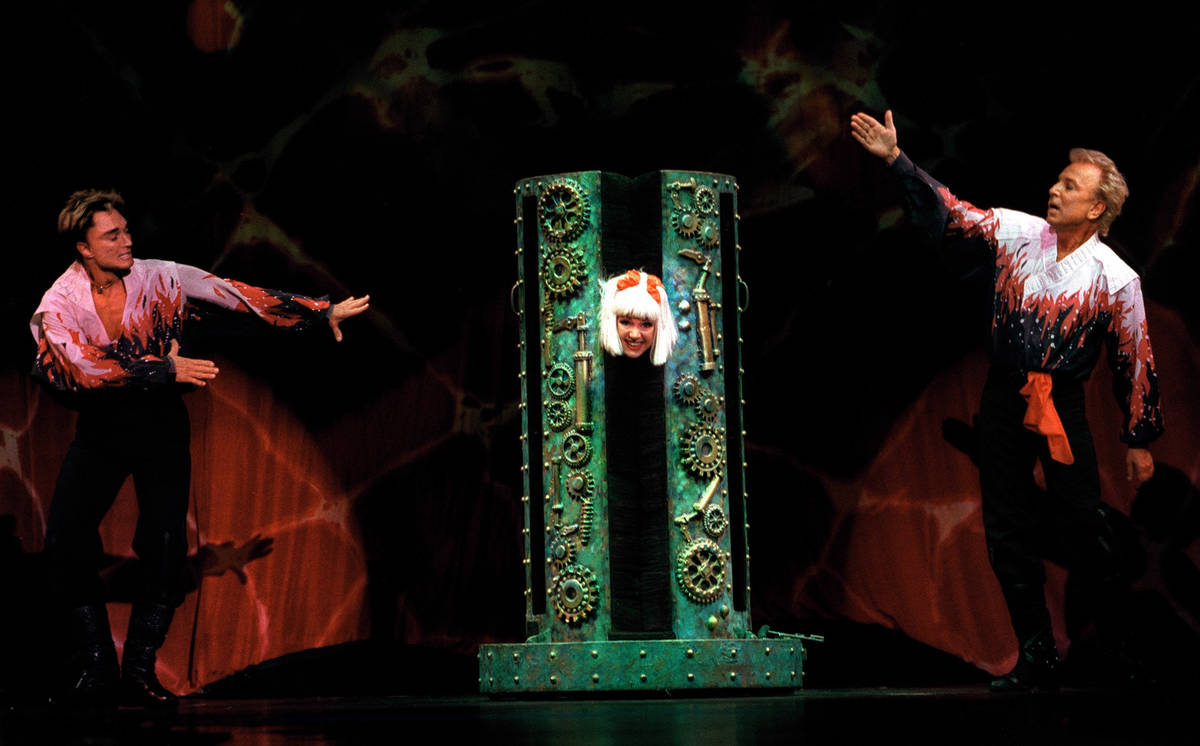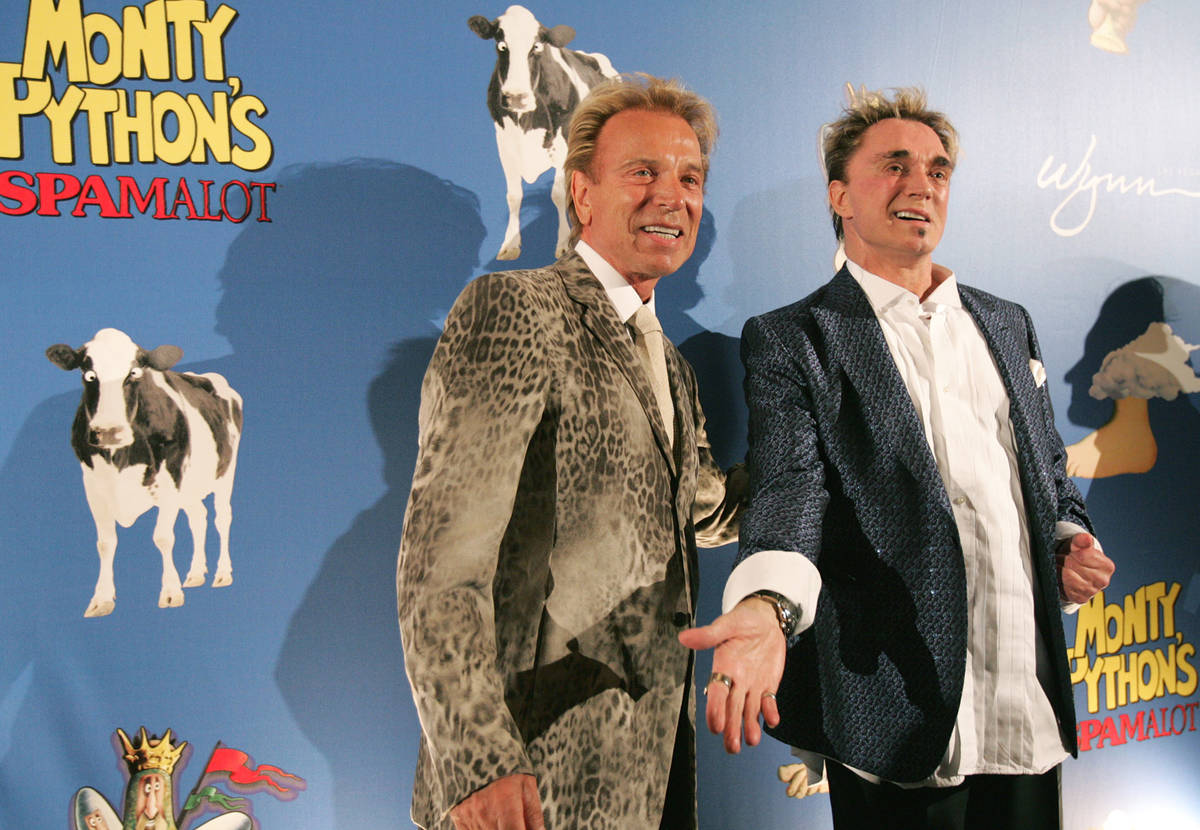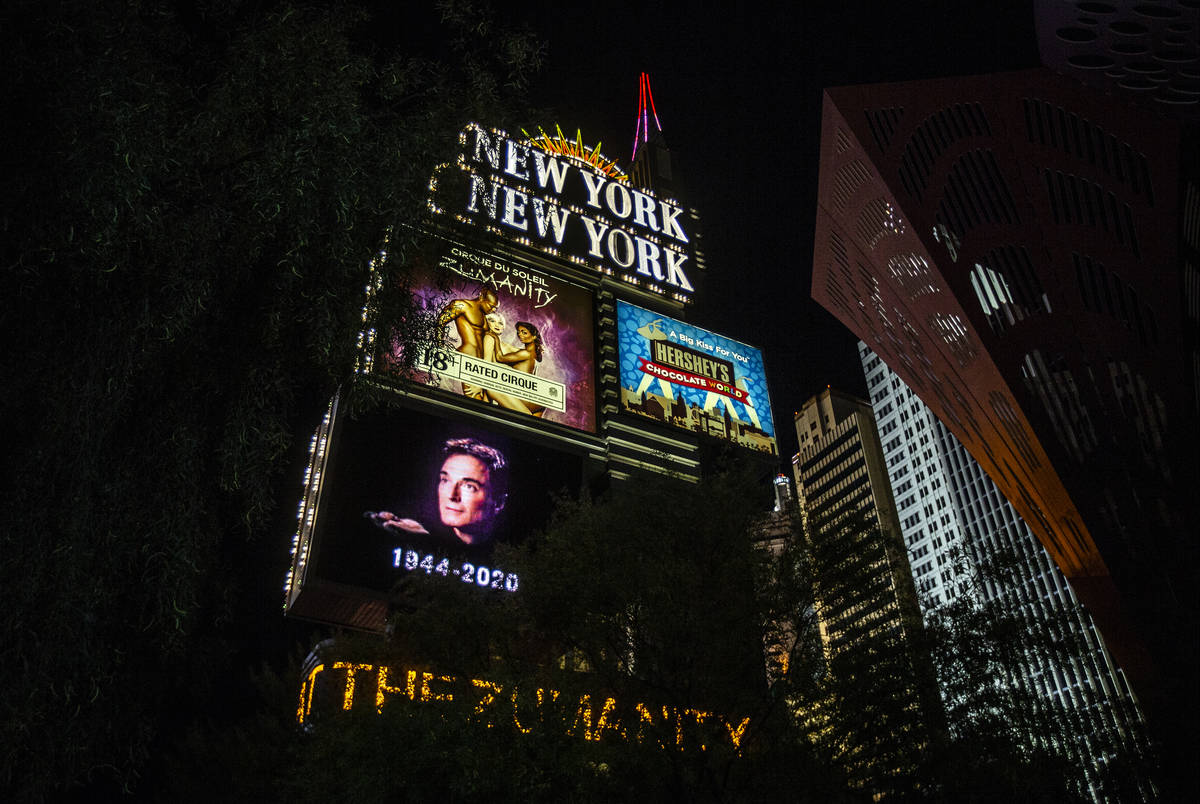 Roy Horn, of the groundbreaking Las Vegas entertainment team Siegfried & Roy, has died.
He was 75.
A spokesman for the duo confirmed that Horn died Friday at MountainView Hospital from complications related to COVID-19. The team announced April 28 that Horn had been treated for the virus.
"Today, the world has lost one of the greats of magic, but I have lost my best friend," Siegfried Fischbacher said in a statement. "From the moment we met, I knew Roy and I, together, would change the world. There could be no Siegfried without Roy, and no Roy without Siegfried.
Roy Horn tributes pour in from celebrities, politicians, fans
"Roy was a fighter his whole life, including during these final days. I give my heartfelt appreciation to the team of doctors, nurses and staff at MountainView Hospital who worked heroically against this insidious virus that ultimately took Roy's life."
The legendary duo mixed magic and exotic cats to routinely sell out the theater at Mirage from 1990 until Oct. 3, 2003. On that night, Horn was dragged offstage by the tiger Mantecore, ending the show immediately.
Horn spent the next 16-plus years rehabilitating from his injuries, often with Fischbacher at his side.
Thank you, Roy, for your years of entertainment to Nevadans and visitors. May you Rest In Peace. My thoughts and prayers go out to Roy's family and loved ones at this difficult time. pic.twitter.com/PPJXFvviIF

— Governor Sisolak (@GovSisolak) May 9, 2020
The duo consistently claimed that the cat had latched onto Horn as a way to protect the entertainer after he had a stroke and toppled over. Throughout his recovery, Horn continued to make personal appearances and remained fond of fans. He visited Siegfried & Roy's Secret Garden tiger habitat at The Mirage whenever possible.
"When I am out, I am always performing," Horn said on the night of his 74th birthday, in 2018, which was celebrated at the Secret Garden. "The show never ends."
The Siegfried & Roy show at The Mirage was years ahead of its time. The production cost a then-unheard-of $30 million to produce and employed 267 cast and crew members.
The show's success predated such large-scale productions as Cirque du Soleil and inspired them to perform on the Strip.
Roy Horn and his partner Siegfried are synonymous with what has made Las Vegas the entertainment capital of the world. They formed a beyond spectacular performering act that can never be replicated. We are devastated by our loss of Roy, a unique entertainer and dear friend

— Carolyn G. Goodman (@mayoroflasvegas) May 9, 2020
"It's family entertainment. That's what we started," Fischbacher said in a 2013 interview. "These are big production shows now, but yeah, we came from nowhere. And when The Mirage became such a success, Steve Wynn knew how important entertainment was, and he knew how important Siegfried & Roy were. The show was sold out every night from the first night to the last."
Wynn brought the duo to Mirage in 1990, changing the face of Las Vegas production shows. He once said, "Siegfried and Roy came to me with the idea of a new show that was going to be scaled above and beyond anything anyone had seen in Las Vegas."
The show's producer, Kenneth Feld of Feld Entertainment, told ABC's "20/20" in September, "It was probably the most expensive show in the history of the world at the time it was built."
I send my condolences to Sigfried, Bernie and all of Roy's family. Having known Roy from the time he and Sigfried first came to Las Vegas, words cannot express what he has meant to not only our city, but to those… https://t.co/yLP9glxnZx

— Wayne Newton (@WayneNewtonMrLV) May 9, 2020
Siegfried & Roy arrrived in Las Vegas in 1967 as a specialty act in "Folies Bergere" at the Tropicana. Beginning in 1970, they spent three years at the Stardust in "Lido de Paris," also as a side act. From 1974 to 1978, they were featured in "Hallelujah Hollywood" at the original MGM Grand (now Bally's), then were brought back to "Lido" in an expanded 30-minute act.
The duo took on their first full-length, headlining show, "Beyond Belief" at the Frontier, which ran for seven years. Wynn snapped up the act in 1988, staging it in a custom-made venue in Tokyo's Ginza District until The Mirage was built.
The S&R show debuted in Mirage's 1,500-seat theater in 1990. They would headline 5,750 performances prior to Horn's injuries. The act returned a final time, at the Keep Memory Alive Power of Love gala at the Bellagio on Feb. 28, 2009, when they made a big cat, later billed as Mantecore himself, vanish.
"He was more than a celebrity in my life; he was a great friend," said Cleveland Clinic Lou Ruvo Center for Brain Health founder Larry Ruvo, whose clinic benefits from the Power of Love event. "He was a great help to the center long before 2003, when the show closed. Ironically, the money he helped raise would later be extremely important in his fight back to good health."
Mr. Roy Horn, Thank You for your kindness, inspiration and friendship. You paved the road and will forever be missed. May we meet again one day… Love, Criss pic.twitter.com/lmwB5qSV39

— Criss Angel (@CrissAngel) May 9, 2020
Horn and Fischbacher met on a cruise liner in 1957, when Horn was a waiter and Fischbacher a steward. Fischbacher had learned some close-up magic tricks to perform for guests.
Horn, who had a half-wolf, half-dog named Hexe, was already fascinated by animals. He volunteered to join Fischbacher as an assistant. Before long, the duo were soon working with a rabbit, then a cheetah, building a popular nightclub and theater act.
"I asked him, 'Well if you can make a rabbit disappear, how about making a cheetah disappear?' " Fischbacher once said. Horn showed his new partner his pet cheetah, named Chico.
"We put him into the act. We had a standing ovation," Fischbacher said. "I thought, in show business, you don't have to be only good, you have to be different, and Roy brought the difference."
Longtime manager Bernie Yuman, who spent more than 40 years with the duo, said Friday: "Their arrival was the beginning of a new era. They were doing 12 shows a week, sometimes up to 16 shows a week, because of the demand of families coming into Las Vegas. It got to the point that if you went to Las Vegas, you had to see Siegfried & Roy in the same way you had to see the Statue of Liberty when you went to New York."
Wayne Newton, who headlined on the Strip during the duo's heyday, said: "I send my condolences to Sigfried, Bernie and all of Roy's family. Having known Roy from the time he and Sigfried first came to Las Vegas, words cannot express what he has meant to not only our city, but to those around the world. He worked tirelessly to bring happiness and joy to so many people. Rest in peace, my dear friend. You will be missed but never forgotten."
From fellow magic legend David Copperfield: "He was a wonderful artist, a legend. Roy gave so much to entertainment and our community.
Penn Jillette of Penn & Teller said his entertainent team would not have had a chance to succeed in Las Vegas if it had not been for Siegfried & Roy.
"No one even remembers that before Siegfried & Roy, magic was 12 minutes in a variety slot," Jillette said. "They invented the idea of magic as a full show. You do not have Penn & Teller without Siegfried & Roy."
"Master Magician" Lance Burton, himself a onetime specialty act in "Folies," said the loss was deeply personal.
"As a boy, I saw Siegfried & Roy on television and was inspired," said Burton, the former Monte Carlo resident headliner. "I didn't know where Las Vegas was or what gambling was or what resorts were. I just knew there was a city called Las Vegas and S&R performed there. And I wanted to go there!"
The duo was discovered at a theater in the real Monte Carlo prior to arriving in Las Vegas.
Mac King and Burton, friends dating to their days growing up in Kentucky, watched a Siegfried & Roy TV special in the late-1970s. "I had never seen anything like their athletic performance. That's because there had never, ever been anything like them. … They paved the way for all of us."
Excalibur headliner Hans Klok, whose show was one of the last S&R visited, last July, said, "He had survived for so long, for 15 or 16 years after their show closed," Klok said. "He was so happy to be alive. Siegfried and Roy changed show business for all magicians. They inspired me. They made it possible for me to be in Las Vegas."
After their show closed in 2003, they spent most of their time at their 100-acre Little Bavaria estate, near North Decatur Boulevard and Vegas Drive.
During a conversation near the 10th anniversary of the night their show closed, S&R showed an exhibit in a glass case tucked away in a warehouse. Created by Fischbacher, the scene was a miniature depiction of the act that presented Mantecore, whose name had been Montecore until the tiger died in March 2014, at The Mirage.
The chosen song, "Meditation," was a favorite. Fischbacher played the piece for Horn as his partner fought for his life.
During that visit, Horn said, "I am very grateful every day for every breath I am taking. That is my message to anyone who has had a stroke or a heart attack: Keep moving. Make progress. Pull yourself together, because you can do it."
John Katsilometes' column runs daily in the A section. His PodKats! podcast can be found at reviewjournal.com/podcasts. Contact him at jkatsilometes@reviewjournal.com. Follow @johnnykats on Twitter, @JohnnyKats1 on Instagram.