10 best things to do in Las Vegas this weekend, April 14-16, 2017
Updated April 14, 2017 - 5:19 pm
With Easter weekend comes perfect weather and there's plenty to do outside in Las Vegas. Start with an eggs Benedict brunch and then head to one of Las Vegas' Easter egg hunts or drive to Logandale for the Clark County Fair.
For a less-conventional weekend, coif your hair and cuff your jeans. Then rock out at the 20th annual Viva Las Vegas Rockabilly festival at The Orleans.
Here are your top ten picks for what to see, eat and do this weekend in Las Vegas.
Grab a bite
While the Easter Bunny offers the most creatively colored eggs this time of year, they usually make for boring eating. When chefs want to get creative with the breakfast staple, one of their favorite starting points is eggs Benedict. If you're looking for eggs Benedict with culinary wow factor, be sure to try these 5 spots.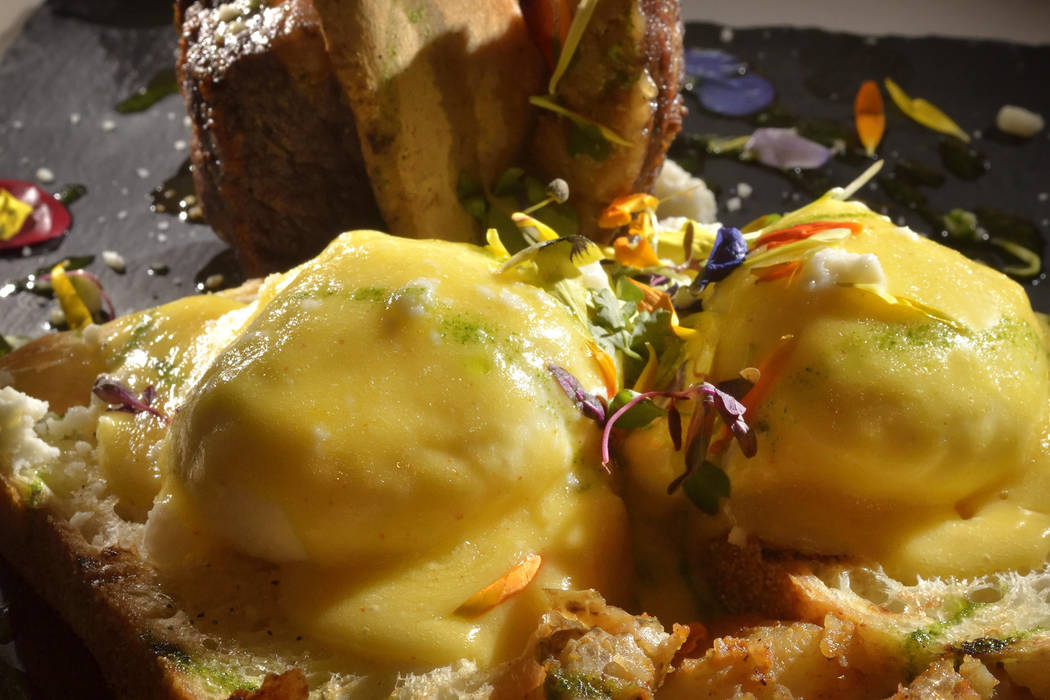 Golden Steer Steakhouse was an old haunt of Frank and the Rat Pack in the days when they performed on the Strip a few blocks away. The restaurant has taken down the nameplate that used to mark Sinatra's booth because of light-fingered guests but you can sit there if you ask and it's available. Order Dino's favorite martini and you can get it with modern-standard blue-cheese olives but in a glass that would hold two of today's cocktails ($15). Read Golden Steer's full review here.
Get a drink
Looking for a way to get the downtown crowd to embrace the deep smoky taste of mezcal, Carson Kitchen beverage director Matt Harwell decided to go in "a tiki direction." The Pink Smoking Jacket offers a refreshing blend of strawberry puree, ginger beer and black pepper. See how it's made here.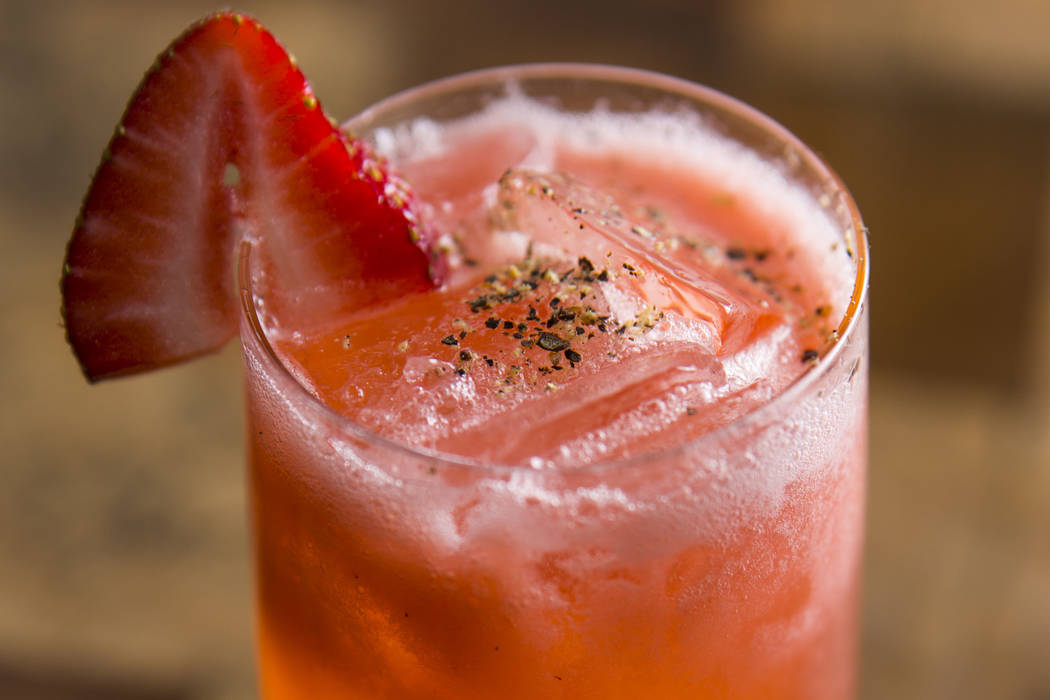 Rock out
King Gizzard & the Lizard Wizard's impressionistic, metaphysically minded tunes come at you from all sides, akin to the immersive sensation you get upon cannonballing into a body of water. Singer/guitarist/flutist/fantastic-flying-machine inventor, Stu Mackenzie embraces a childlike approach to creating music. "We always just wanted to be a band who did exactly what we wanted, and if it wasn't what most people would do, then who really cares? "See them Tuesday night at the Hard Rock Pool. Read more about King Gizzard here.
The two musical partners in Empire of the Sun will never be confused. One dresses like a glam space alien and sometimes wears headdresses. The other doesn't. One loves to perform live. The other doesn't.
Empire's effervescent sound, which came into the mainstream when "Walking on a Dream" was used for a Honda commercial, can sometimes get outmuscled by the EDM DJs with whom the group often shares festival stages. See more from Empire of the Sun here.
See a show
A welcome antidote to most screen-to-stage transfers, this "American in Paris" stands alone, preserving the plot of its Oscar-winning 1951 inspiration while deepening it — and the characters who populate it. Most significantly, director-choreographer Christopher Wheeldon — coming from the ballet world to make a Tony-winning Broadway debut — puts dance at the center of the production, not on the sidelines. See "An American in Paris" at The Smith Center on Saturday and Sunday. Read more here.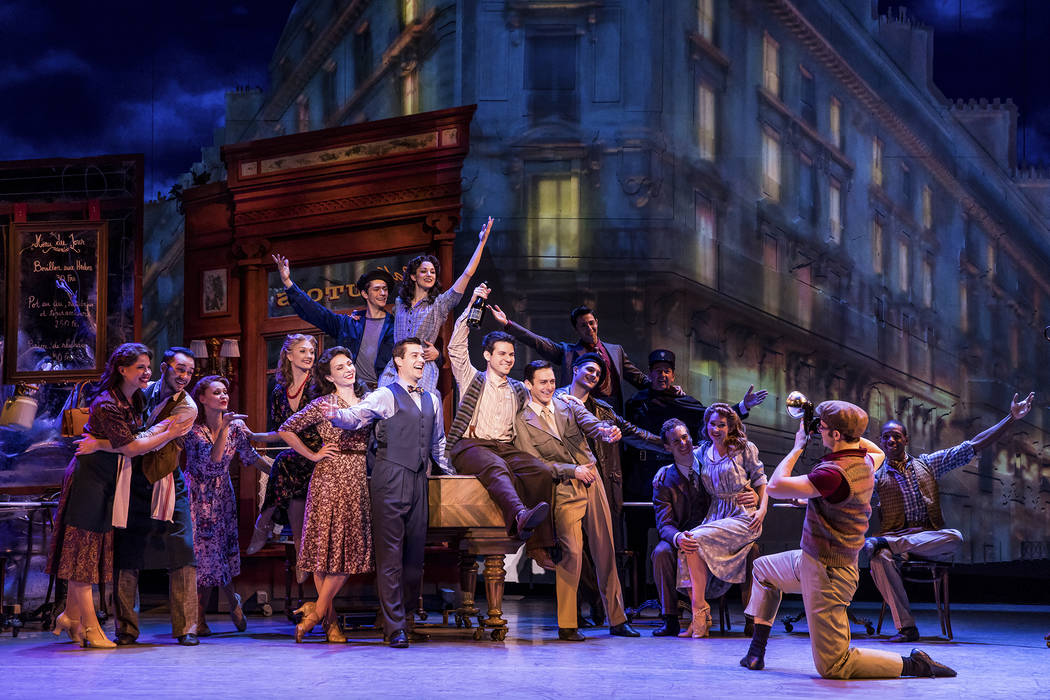 Bouncy and brooding at once, Phantogram's shadowy electro-pop is bombastic enough to have earned them a main stage slot at Life is Beautiful a few years back while remaining as slinky and seductive as a little black dress. See them at 7:30 p.m. Wednesday at Brooklyn Bowl at The Linq. Tickets start at $25; call 702-862-2695.
Hey folks! Want to win some free merch and tix to our show at @BBowlVegas on April 19th? Enter the contest below https://t.co/uV6FWD28EJ

— PHANTOGRAM (@Phantogram) April 14, 2017
Catch a movie
Cyberterrorism. Nuclear launch codes. A Russian submarine. And one very orange Lamborghini skidding across a frozen Barents Sea. "The Fate of the Furious" finds Dom (Vin Diesel) and Letty (Michelle Rodriguez) honeymooning in Havana. Dom's enjoying the charms of Cuba when he encounters Cipher (Charlize Theron), a legendary hacker. The movie's full of elaborate stunts and even more elaborate CGI, yet it's all upstaged by Theron's long blond hair. Read the full review here.
Rock(abilly) out
Viva Las Vegas, the world's most respected rockabilly festival, descends on The Orleans for its 20th year this weekend. The four-day festival pays tribute to all that stemmed from the '50s — the fashion, the tattoos, the jiving, bopping and swinging, and, of course, the musical performances. Check out the Rockabilly festival this weekend at The Orleans. Learn more about it here.
Velveteen Mixology Classes
The sisters and co-owners at Downtown's Velveteen Rabbit are giving aspiring homebartenders their start at bimonthly cocktail classes, relaunched at the Velveteen Rabbit in January. Participants make three classic cocktails during the two-hour class, held every other Saturday from 2 to 4 p.m. They begin with a French 75, a sparkling lemon drink from the Prohibition era, then progress toward more spirit-forward cocktails. Read more about the Dylag sisters' classes here.
First (Second) Friday
The second time's the charm — as April's First Friday morphs into "First Second Friday" and a rescheduled mid-month berth. Joining First — make that Second — Friday for the first time: "Tilting the Basin: Contemporary Art of Nevada," at 920 S. Commerce St. Meanwhile, at the main "First Second Friday" celebration, self-taught David Leiserowitz is in the spotlight as April's featured artist. See the full line-up here.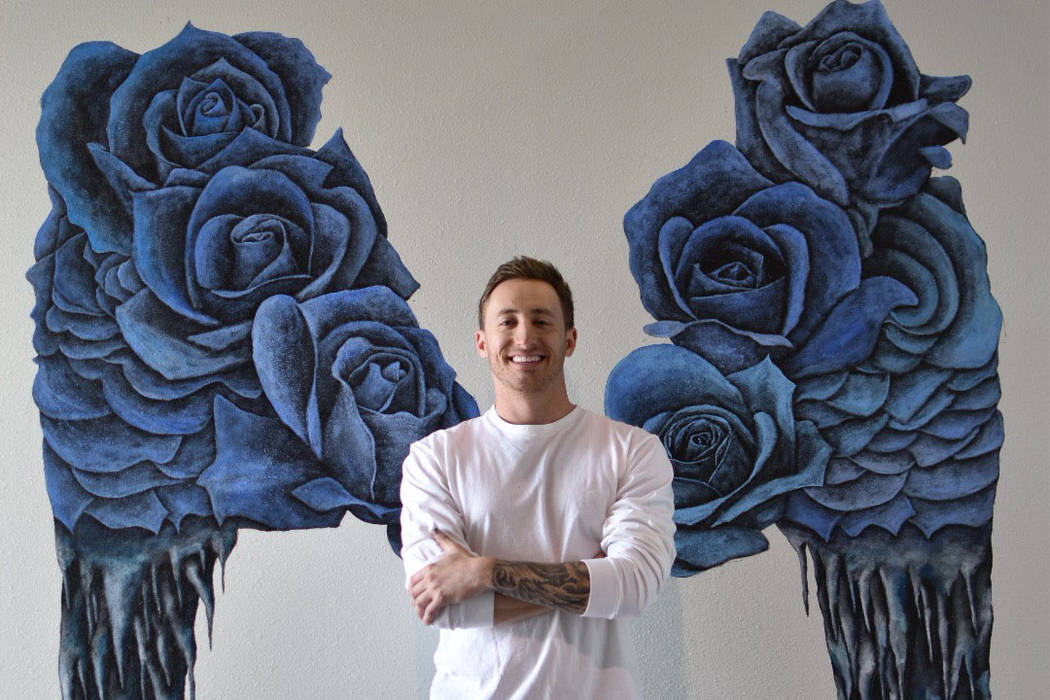 Celebrate Easter
Free Easter egg hunts, face painting and balloon animals are all a part of Hop & Shop on Saturday at Town Square, 6605 Las Vegas Blvd. South. Registration, next to Pot Liquor BBQ in the valet roundabout, opens at 8 a.m. for hunts from 10 a.m. to 1:20 p.m. Registration opens at noon for hunts from 1:30 to 4:50 p.m. Bounce houses, a rock-climbing wall and a craft area are available for a fee. For more information, see mytownsquarelasvegas.com.
Kids can have their picture taken with the Easter Bunny in a springtime cottage at the District at Green Valley Ranch from 11 a.m. to 7 p.m.
Ethel M's Spring Spectacular will feature face painters, balloon artists, a bounce house and photos with the Easter Bunny from 1-5 p.m.
Celebrate spring with us #Easter weekend at our Spring Spectacular! https://t.co/6BHQcbLdD2 pic.twitter.com/JKGD0kz6Eu

— Ethel M® Chocolates (@EthelMChocolate) April 11, 2017
Clark County Fair
The Clark County Fair and Rodeo is celebrating its 30th year this weekend. Events include the carnival and midway, corn dogs and funnel cakes, pig racing, livestock shows, magic shows, live music and more. The fair runs through Sunday at the Clark County Fairgrounds, 301 West Whipple Ave., Logandale. See more about the fair here.