Order allows sheriff to release hundreds from Clark County jail
Updated April 17, 2020 - 5:06 pm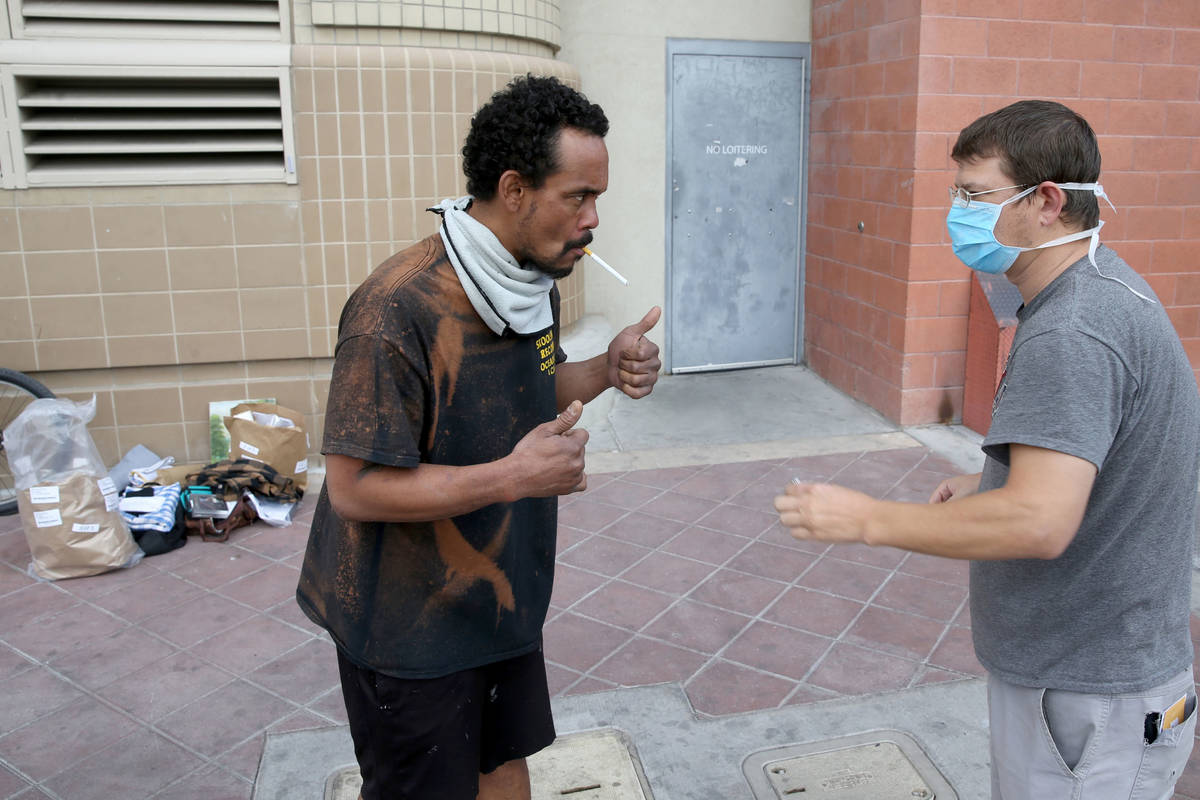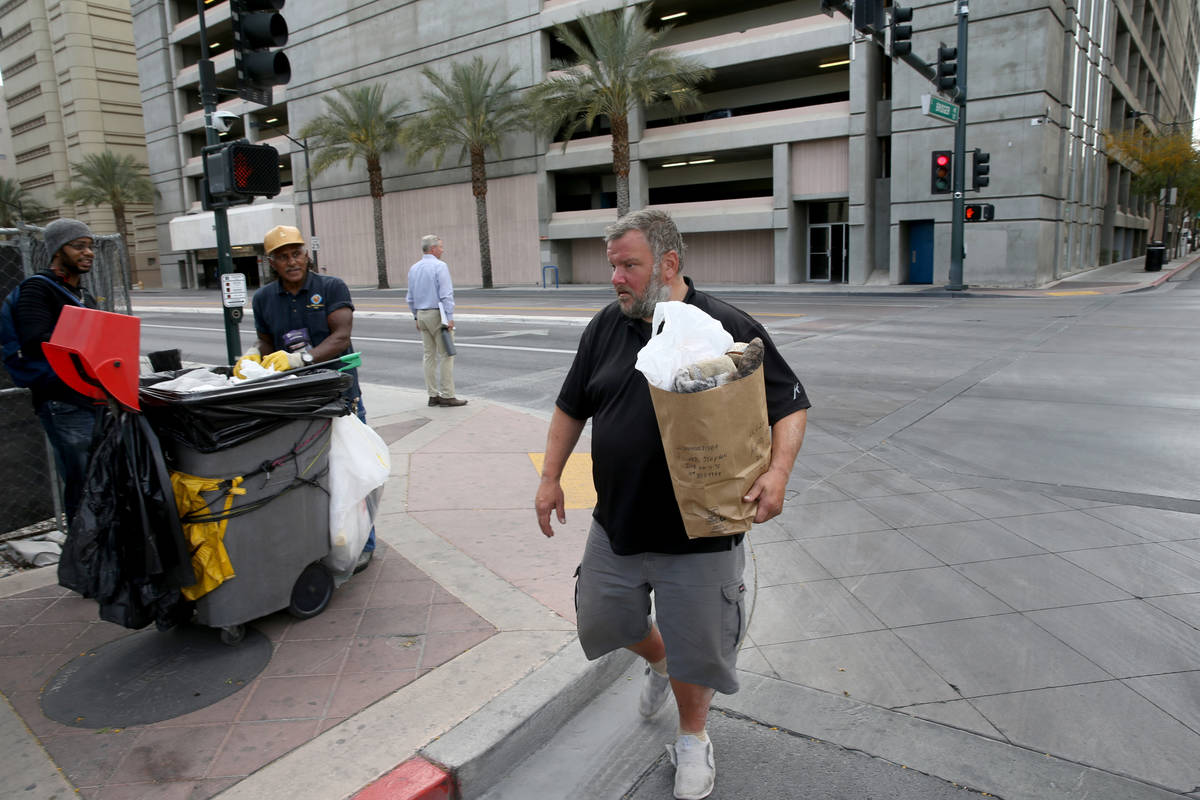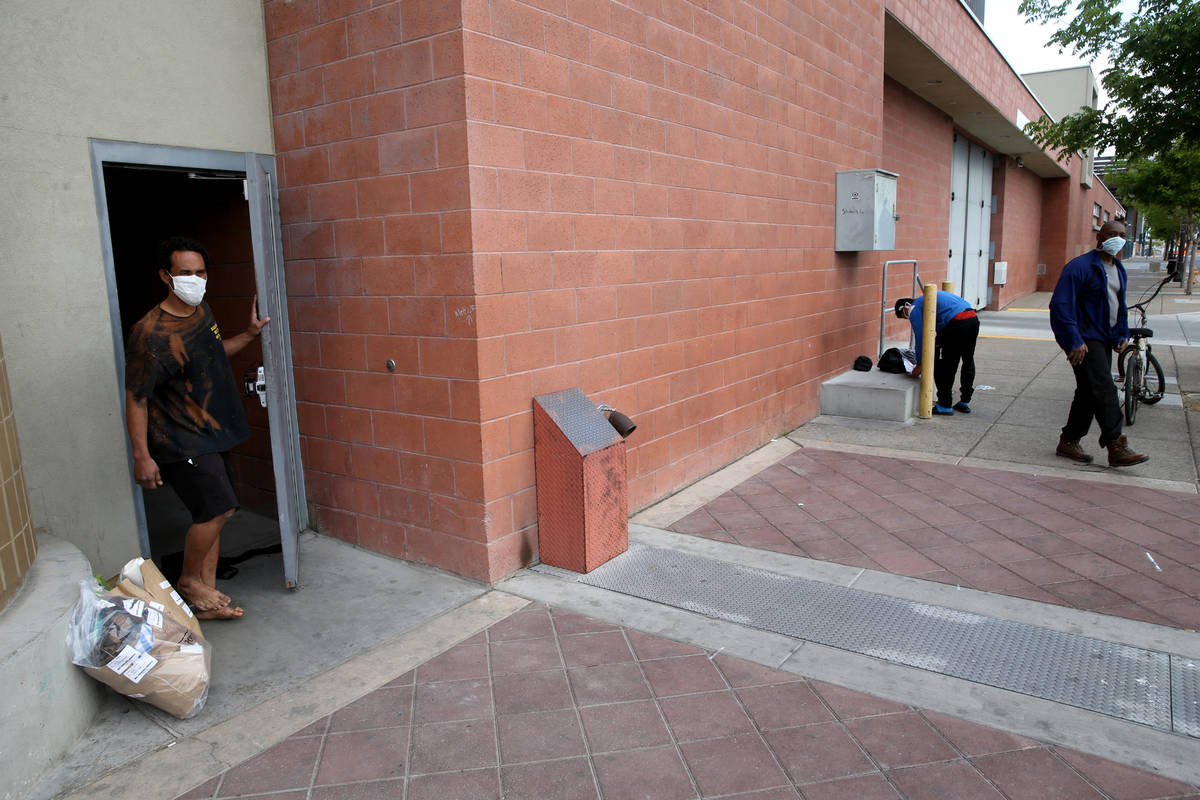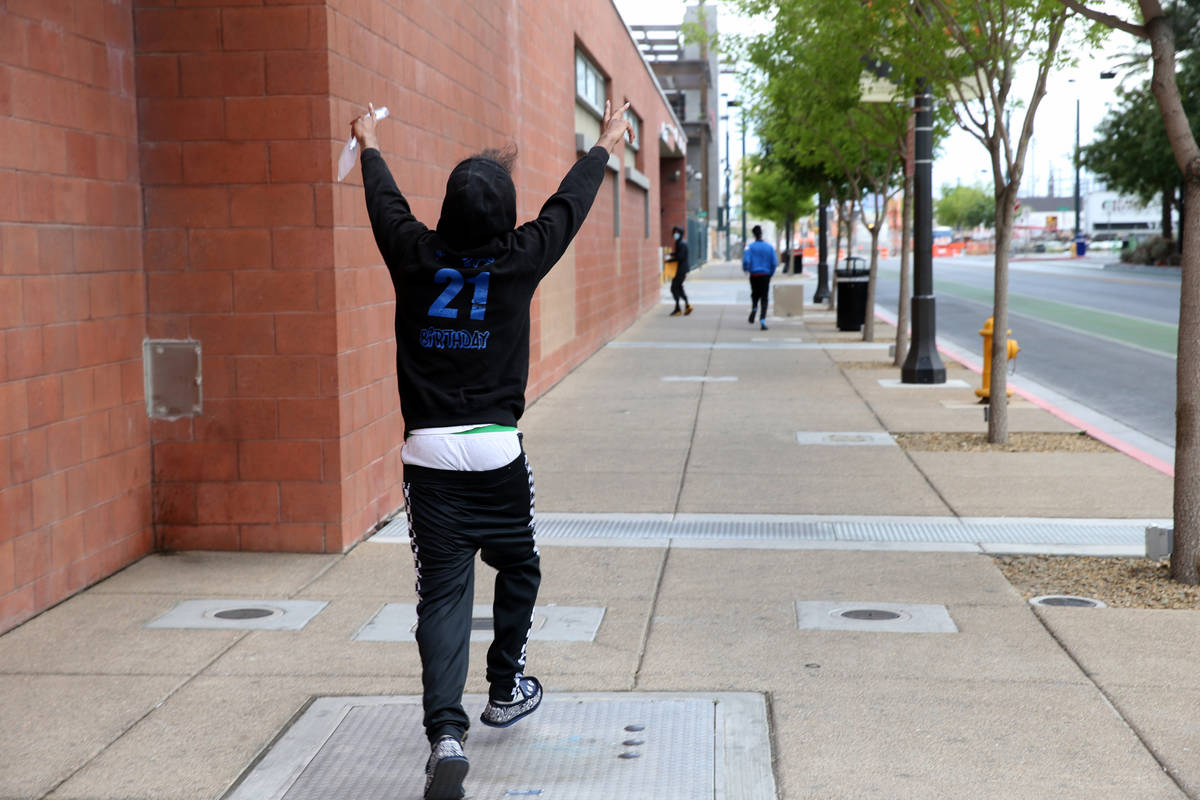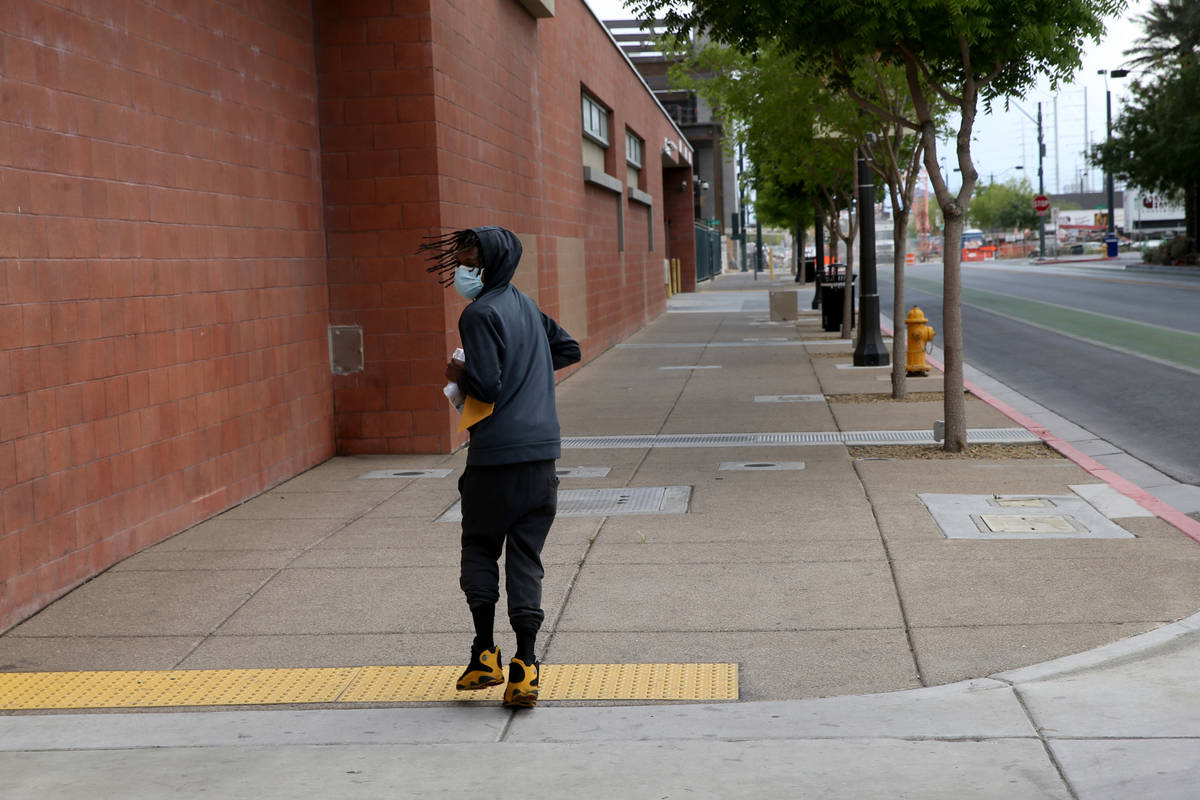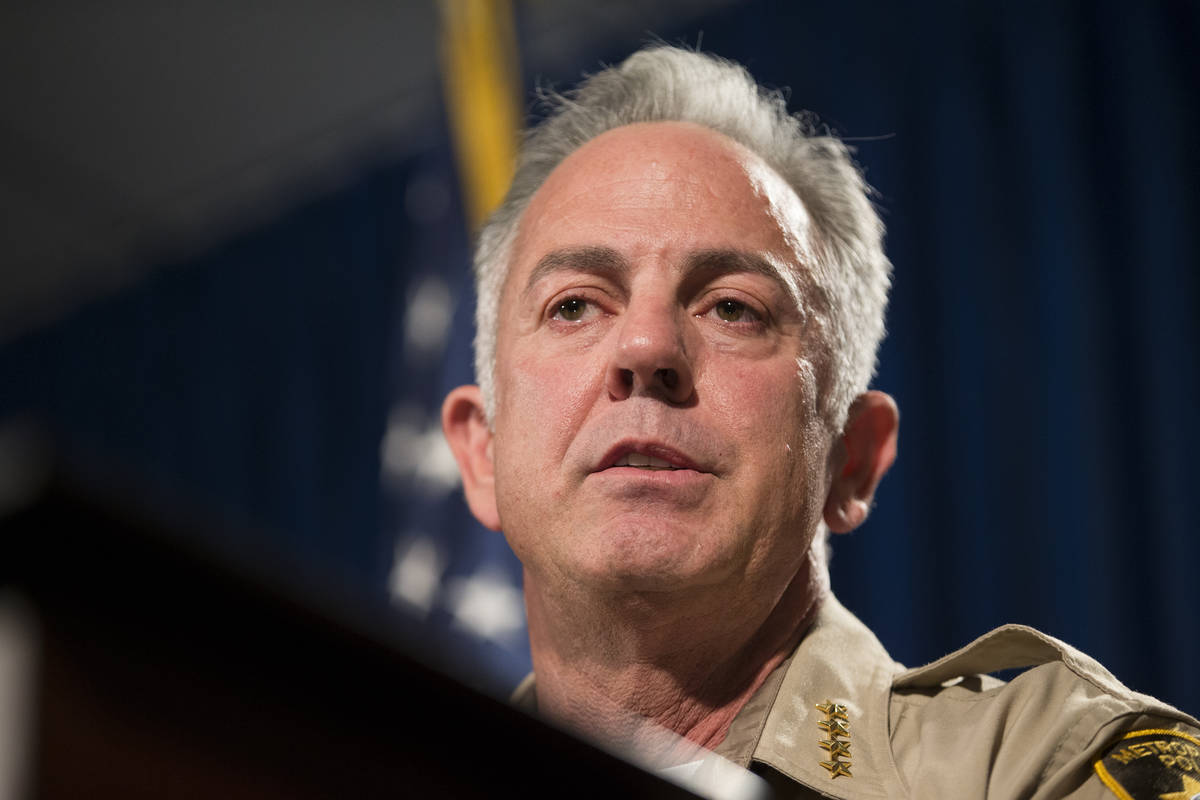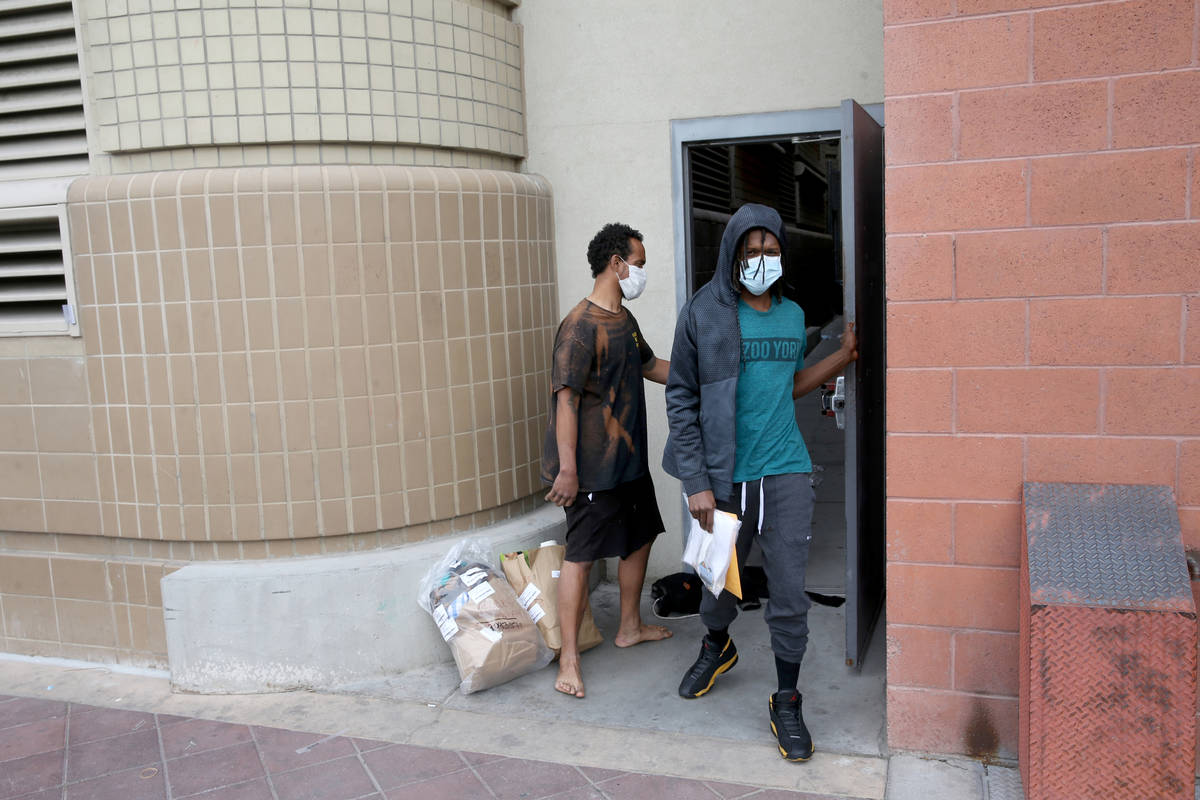 Sheriff Joe Lombardo announced Friday that he was releasing up to 290 nonviolent inmates from the Clark County Detention Center because of the COVID-19 pandemic.
"It was not an easy decision to reduce the inmate population," Lombardo said at an afternoon news conference. "As sheriff, my greatest concern is for the safety of this community. The pandemic has presented a situation where I had to balance public safety and the health of LVMPD personnel as well as the inmates."
Lombardo heads the Metropolitan Police Department, which operates the county jail.
The jail began releasing inmates Thursday evening after the sheriff requested and obtained a court order authorizing the move. Chief District Judge Linda Bell signed the order earlier that day.
"The Sheriff needs to further reduce the population in the Detention Services facilities by up to 10% to ensure the health and safety of inmates and staff," the judge wrote. "Additionally, given the current health crisis, the Sheriff requires the flexibility to release inmates who are at higher risk for serious illness. The ability to reduce the jail population in these ways will assist the Sheriff in his responsibilities to the health and safety of the inmates."
Metro said the jail was housing about 2,900 inmates on Friday, and releases would continue for 30 days.
According to Bell's order, decisions about releasing inmates "must take into consideration any potential risk of harm to the community."
The court order authorizes Lombardo to release inmates who:
— Are being held on a "technical violation of probation or serving a jail sentence for a technical violation of probation."
— Are serving jail sentences and are at high risk for severe illness based on factors recognized by the Centers for Disease Control and Prevention, "including being over the age of 65 or suffering from an identified underlying health condition."
— Have served at least 75 percent of their sentence.
'Extreme situation'
Inmates may not be released if they are serving a sentence for a crime of violence or for driving under the influence of alcohol or drugs, according to the order.
"Now this is an extreme situation," Lombardo said. "We are addressing inmates with nonviolent history. It's important for the public to understand that."
The sheriff said he took "robust mitigation efforts" to address the pandemic in March, leading to a 30 percent reduction in the jail population.
"But we weren't where we needed to be," Lombardo said. "We had to create the environment of social distancing that was required to address the pandemic, to flatten the curve."
On April 2, Metro reported that three employees had tested positive for the coronavirus, including a corrections officer. The department announced Monday that an inmate at the detention center had tested positive for the virus, and three additional inmates were awaiting test results.
Although that inmate was the first case of a person testing positive within Metro's custody, the department has released at least three inmates who were showing symptoms of the virus.
Undersheriff Kevin McMahill said at Friday's news conference that 127 employees had been tested for the virus as of Thursday, and 12 people had tested positive. None of the positive cases had resulted in hospitalization.
"Many of them have already returned to work," he said.
Last week, Metro announced it had laid off more than 100 part-time employees due to "sharp declines in revenue" during the pandemic, and the mounted patrol unit is expected to be cut in May.
There were 3,524 confirmed cases of the virus and 142 deaths in the entire state of Nevada as of Friday morning.
Defense attorneys respond
In response to the court order, Clark County Public Defender Darin Imlay said Friday that his office set up measures to ensure that anyone represented by his office would not be overlooked in the mass release.
Meanwhile, in the wake of the pandemic and a recent decision from the Nevada Supreme Court, criminal defense attorney Robert Langford and a group known as the Mass Liberation Project of Nevada plan to deliver documents to anyone in the jail who could be eligible for a new bail hearing.
Last week, the high court issued a decision that established a series of factors that must be in place before a cash bail decision is made, urging judges to steer away from the monetary system when possible.
Langford said anyone being held on bail who has not been to trial should be eligible for a new hearing.
"The procedural safeguards and standards set forth in the opinion render all previous custody orders illegal and require prompt reevaluation of the custody status of those who remain in custody," Langford's form motion states.
Robert Pharr, with the Nevada group, said he expects the motions to be delivered to inmates at the jail as soon as Saturday.
Neither those in custody on a violation of parole or probation nor those who have been convicted of a crime and are serving a sentence would be eligible for a bail hearing, Langford said.
"We've just got to get it into the hands of those people who are in custody," the attorney said. "They can fill it out and file it with the court themselves. You've got to attack it on as many prongs as you can to make sure we are only detaining those people who are an absolute and immediate threat to the community."
He argued that "keeping someone who is at risk of contracting a life-threatening illness is a cruel and unusual punishment."
"That's a constitutional violation," he said.
Imlay, whose deputies argued the case that led to the high court's decision, was taking similar steps.
"I've instructed all my attorneys in the office to review their cases to make a determination whether the process was appropriately followed," he said.
Contact David Ferrara at dferrara@reviewjournal.com or 702-380-1039. Follow @randompoker on Twitter. Review-Journal staff writer Katelyn Newberg contributed to this report.
Traffic warrants suspended
In the midst of the coronavirus pandemic, Las Vegas Justice Court has temporarily suspended traffic warrants.
That means about 270,000 people who have traffic warrants issued through the court would not be at risk of arrest until 60 days after Gov. Steve Sisolak's stay-at-home order is lifted, according to a news release.
Officials urged anyone who knows of a traffic warrant to pay fines as soon as possible, either by phone, mail, or online at https://lvjcpa.clarkcountynv.gov/Anonymous/default.aspx.