58 Las Vegas shooting victims ranged in age, jobs and hometown
November 24, 2017 - 11:06 am
Updated November 24, 2017 - 12:39 pm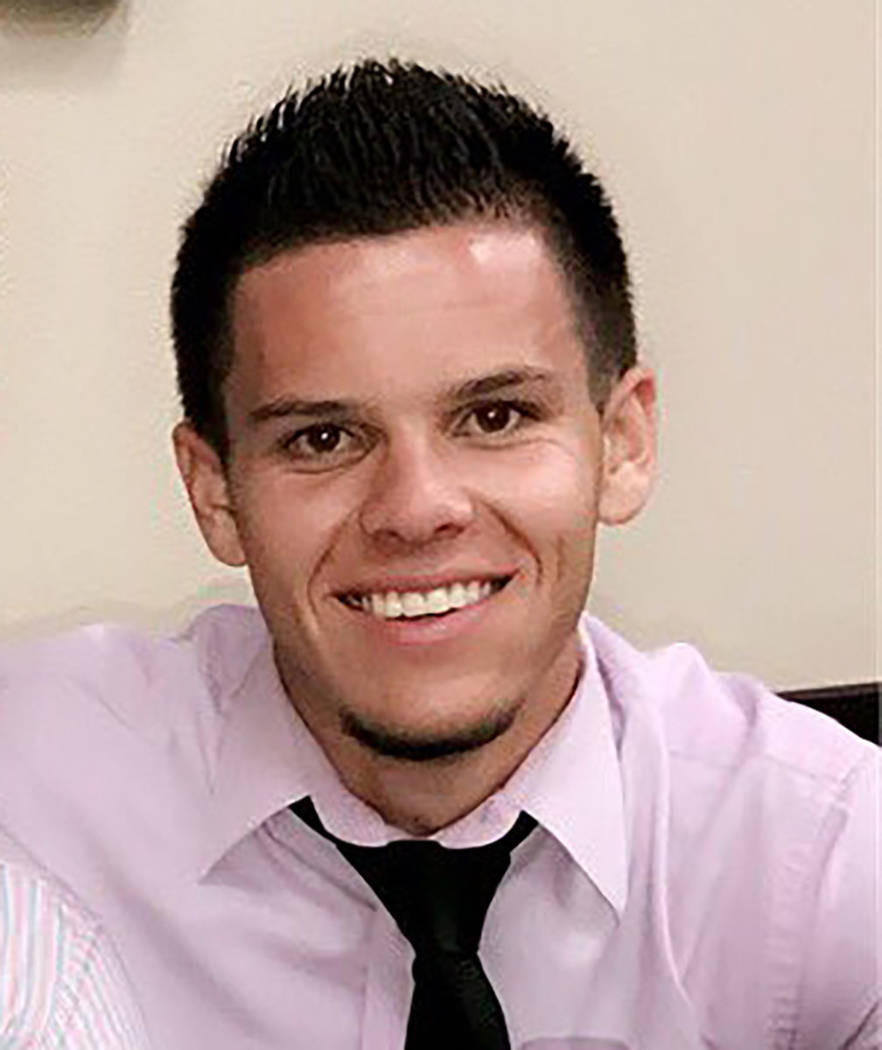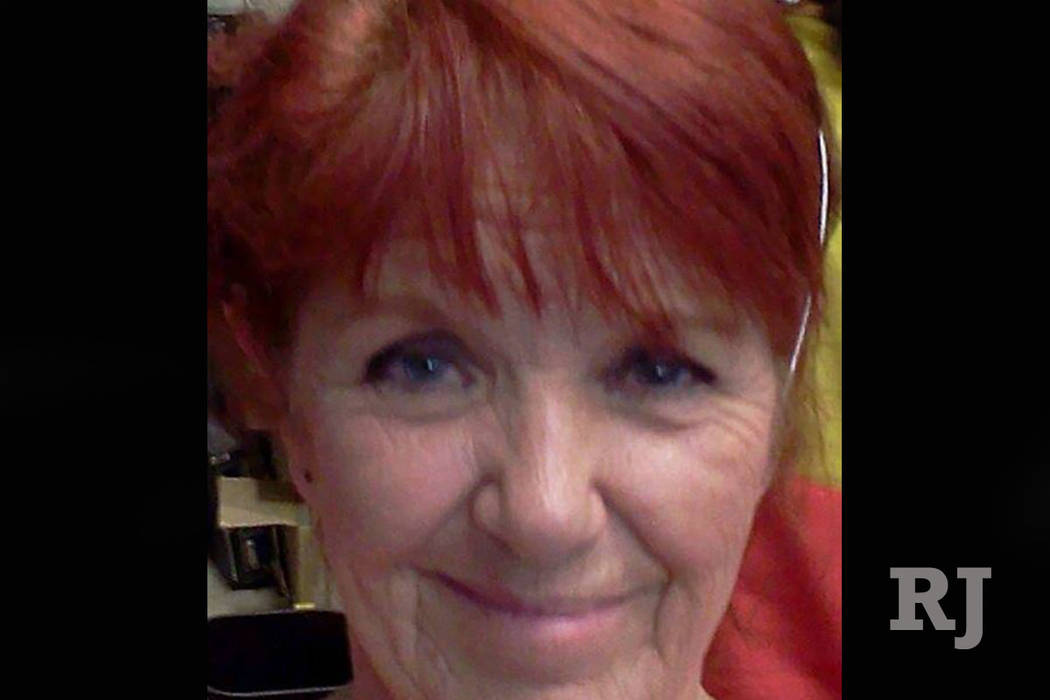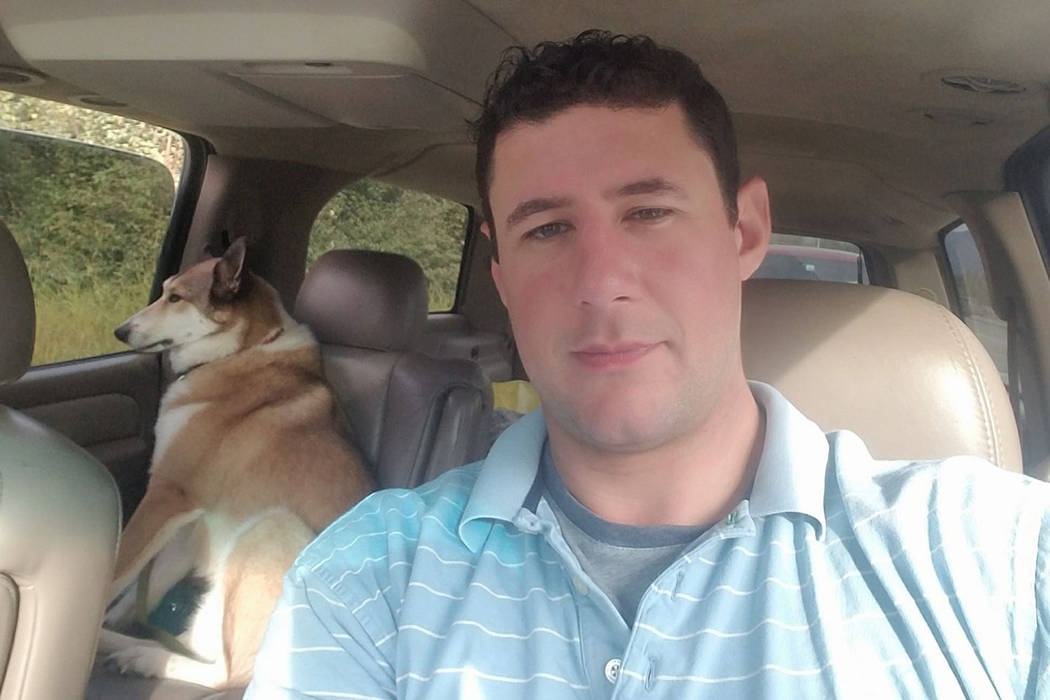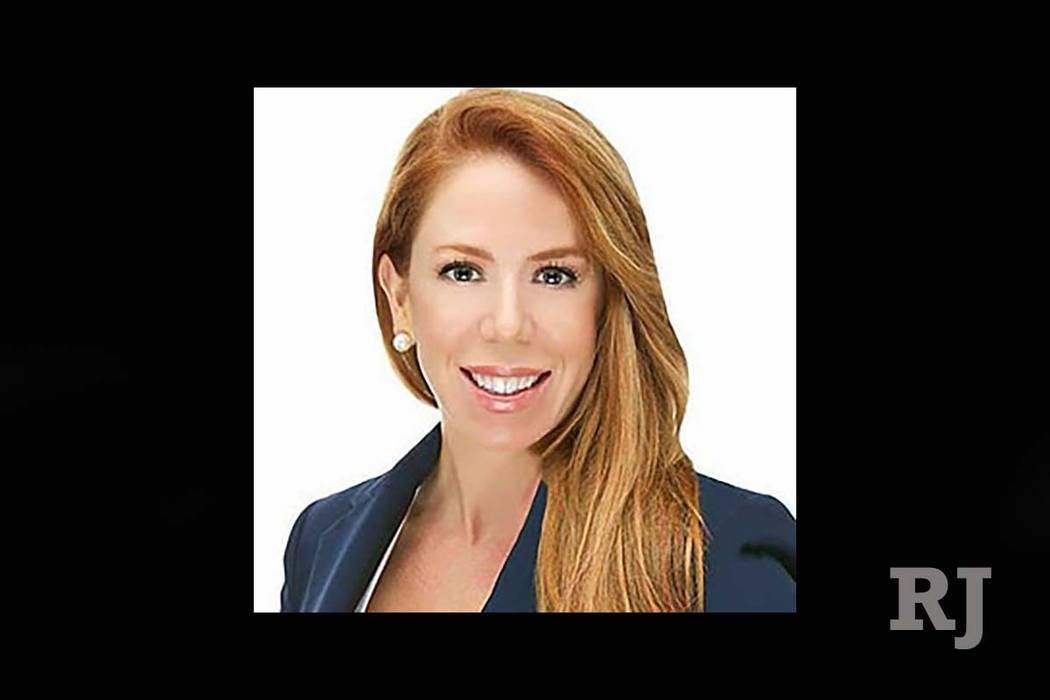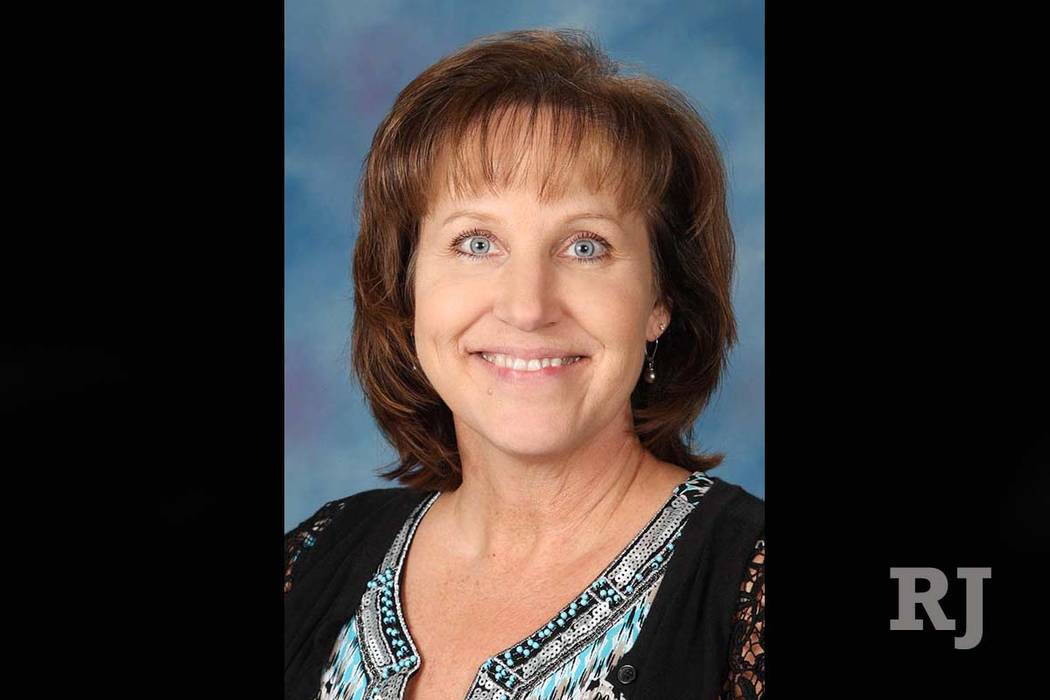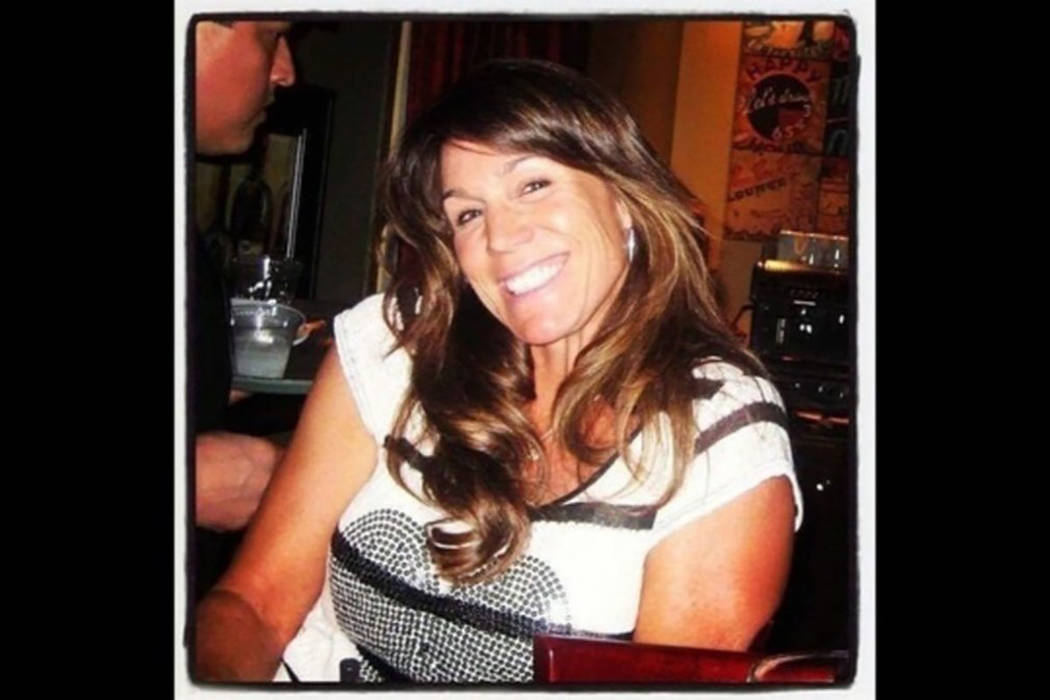 Traveling to Las Vegas for the Route 91 Harvest festival was easy for Bailey Schweitzer.
The 20-year-old was only a short trip away, living in Bakersfield, California, where she was raised. And she loved country music.
But she never came home. When the gunfire began Oct. 1, Bailey became the youngest of the 58 killed.
Two other 20-year-olds died: Quinton Robbins of Las Vegas and Angela Gomez of Riverside, California.
In total, 13 other victims were in their 20s. But death didn't discriminate that night.
Seventeen victims were in their 30s. Eleven were in their 40s. Twelve were in their 50s, and two were in their 60s.
The oldest victim, Pati Mestas, of Menifee, California, was killed doing what she loved — singing along to country songs, her family said. The 67-year-old was a mother of three and grandmother of nine.
No state suffered more deaths that night than California. Of the 58 killed, 33 were from there.
Four victims hailed from Canada, and the remaining 21 victims lived in 13 other U.S. states, including seven from Nevada.
Two were all the way from Anchorage, Alaska — Dorene Anderson, 49, a stay-at-home mother of two; and Adrian Murfitt, a 35-year-old commercial fisherman. Their backgrounds exemplify how varied the victims were.
Thirty-three of those killed were parents. Five were college students.
Six worked with children, as a coach, librarian or educator.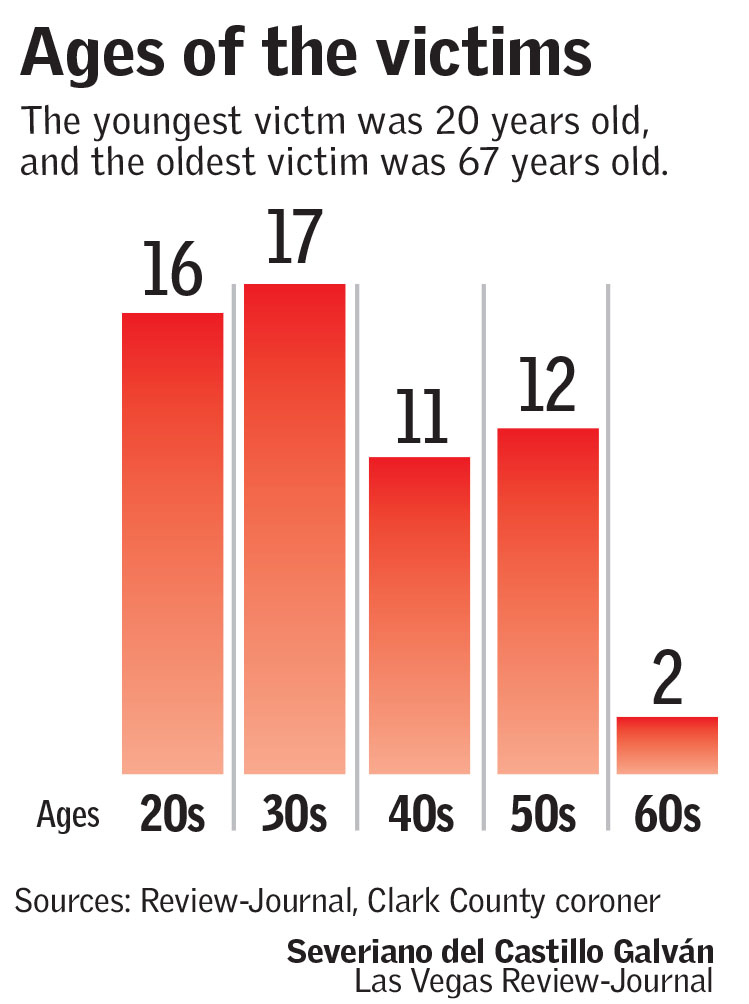 Five were in the restaurant industry, including Carrie Barnette, 34, of Riverside. Barnette had recently celebrated her 10th anniversary with the culinary team at Disney California Adventure in Anaheim.
Three were business owners. Four worked in law enforcement.
One, Jennifer Irvine, 42, of San Diego, owned her own law firm.
Three had jobs with their local governments. Four others were working in clerical positions, including Susan Smith, 53, a school office manager and mother of two from Simi Valley, California.
Seven worked in some sort of trade, ranging from construction to heavy duty mechanics.
James "Sonny" Melton, a 29-year-old nurse from Paris, Tennessee, was the only victim who worked in health care.
A handful of others managed finances. Christopher Roybal, a 28-year-old from Colorado Springs, Colorado, managed a gym.
Stacee Etcheber, a 50-year-old mother of two from Novato, California, was a trusted hair stylist. Andrea Castilla, 28, loved doing customers' makeup at the Sephora store in Huntington Beach.
Several others worked in customer service. Rhonda LeRocque, 42, of Tewksbury, Massachusetts, worked for a design firm.
And two were enjoying one of their many free nights, thanks to their recent retirement. That included Brett Schwanbeck, a 61-year-old former trucker from Bullhead City, Arizona, father of three and grandfather of five.
Contact Rachel Crosby at rcrosby@reviewjournal.com or 702-477-3801. Follow @rachelacrosby.