Las Vegas baseball fans love Aviators, but the A's are very tempting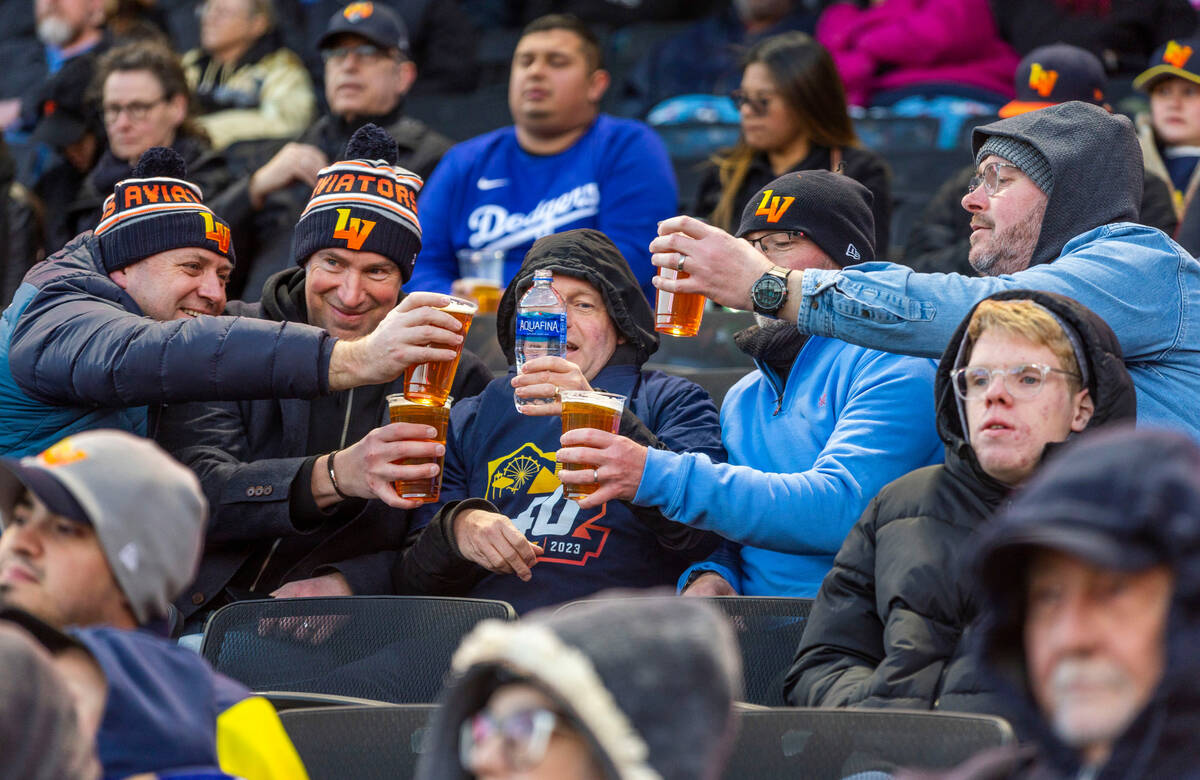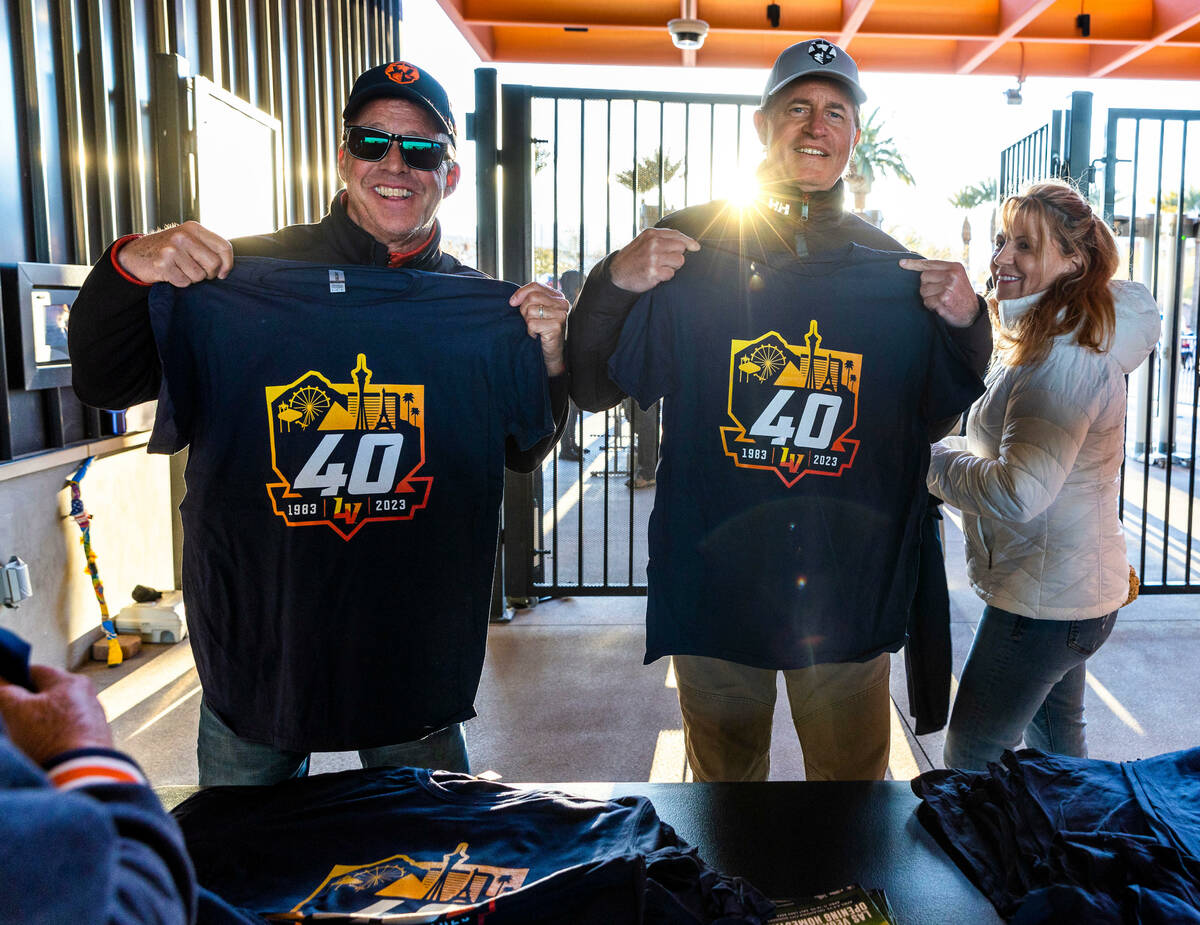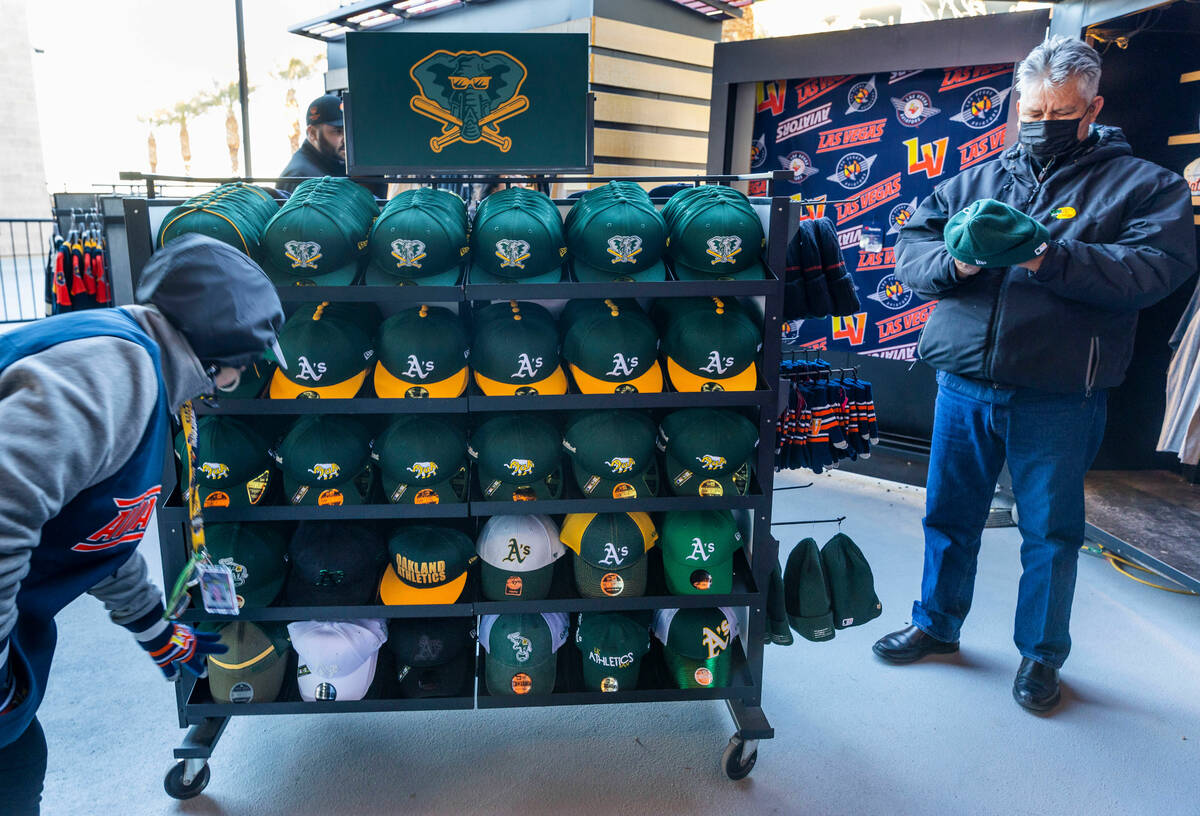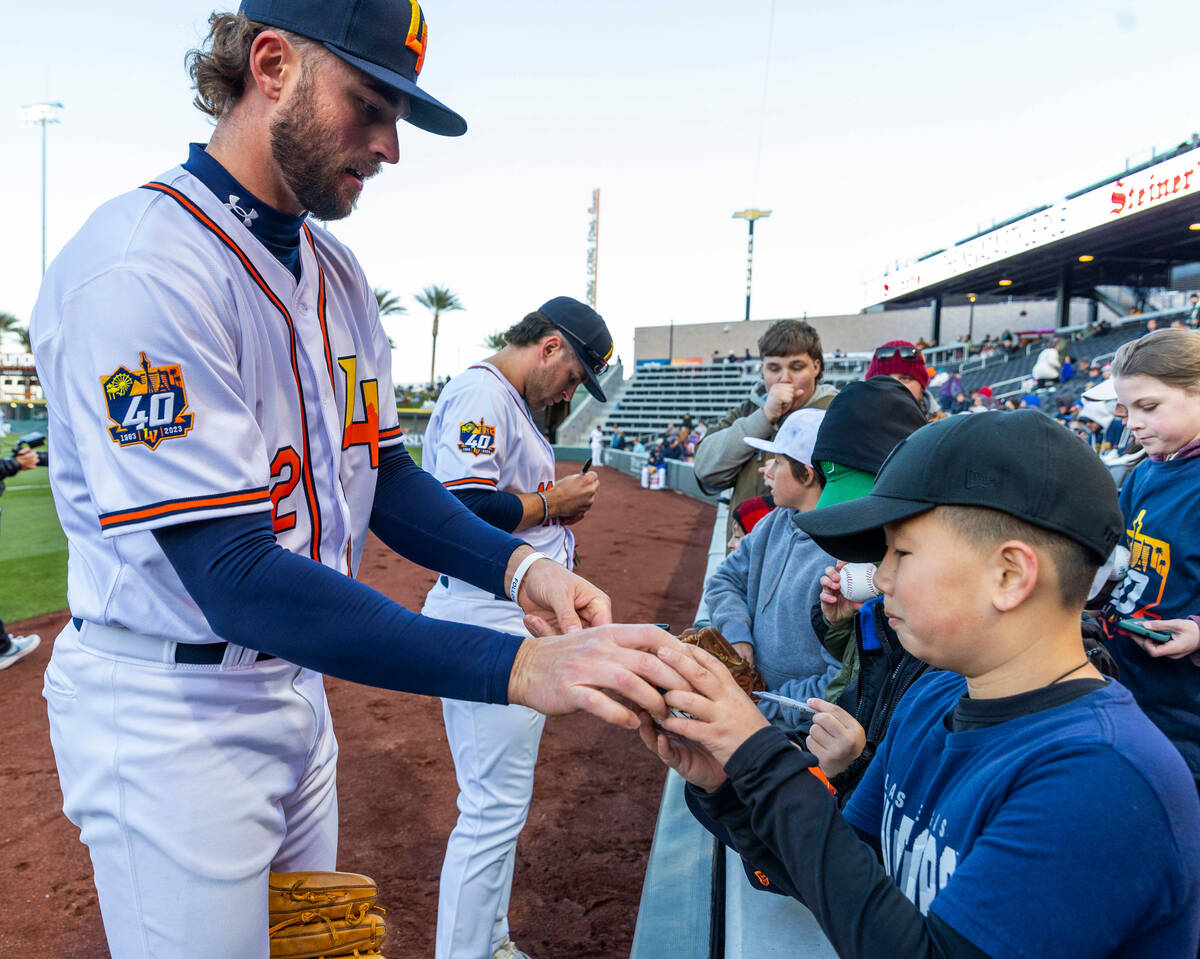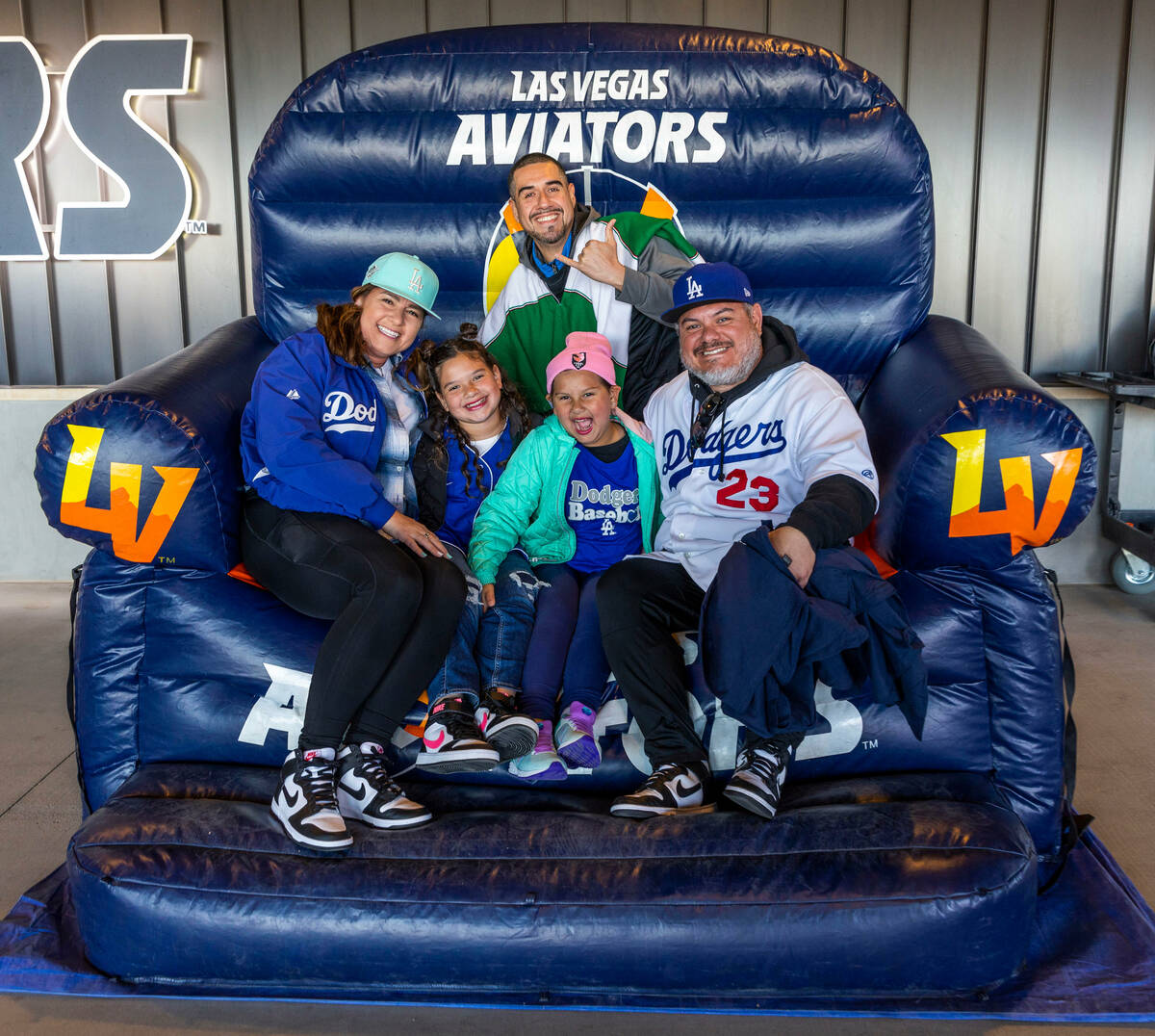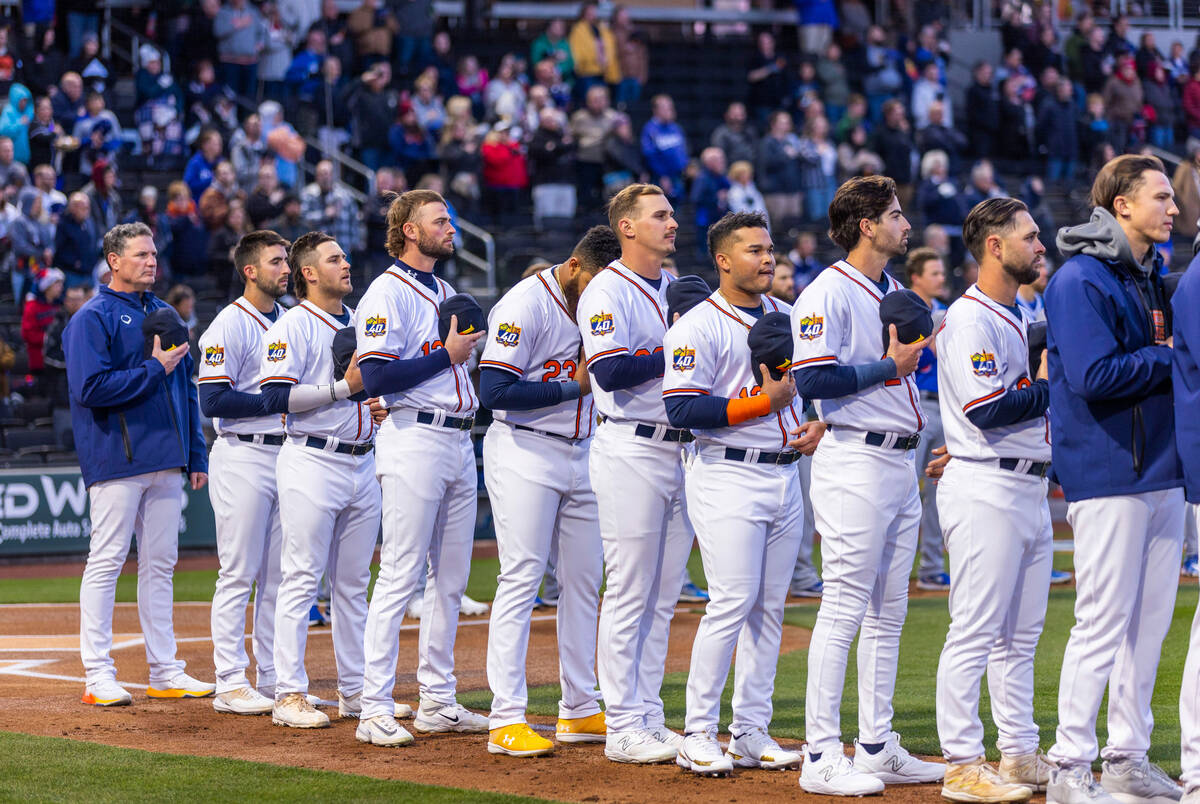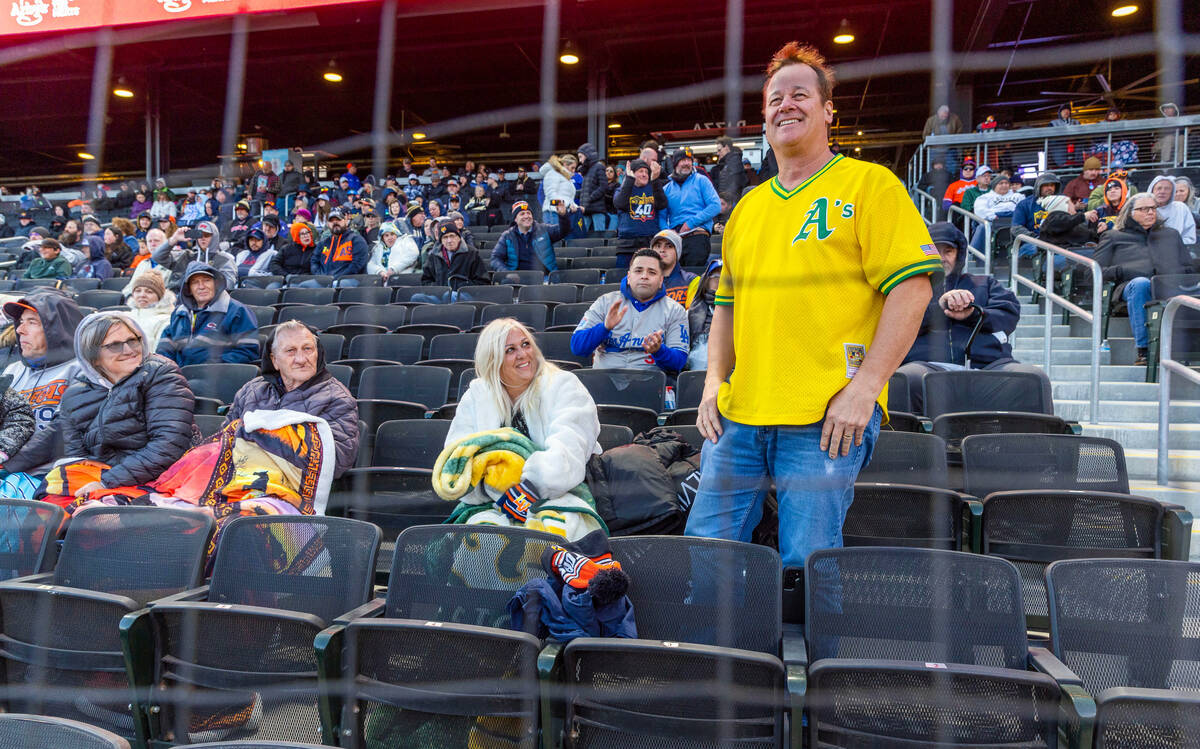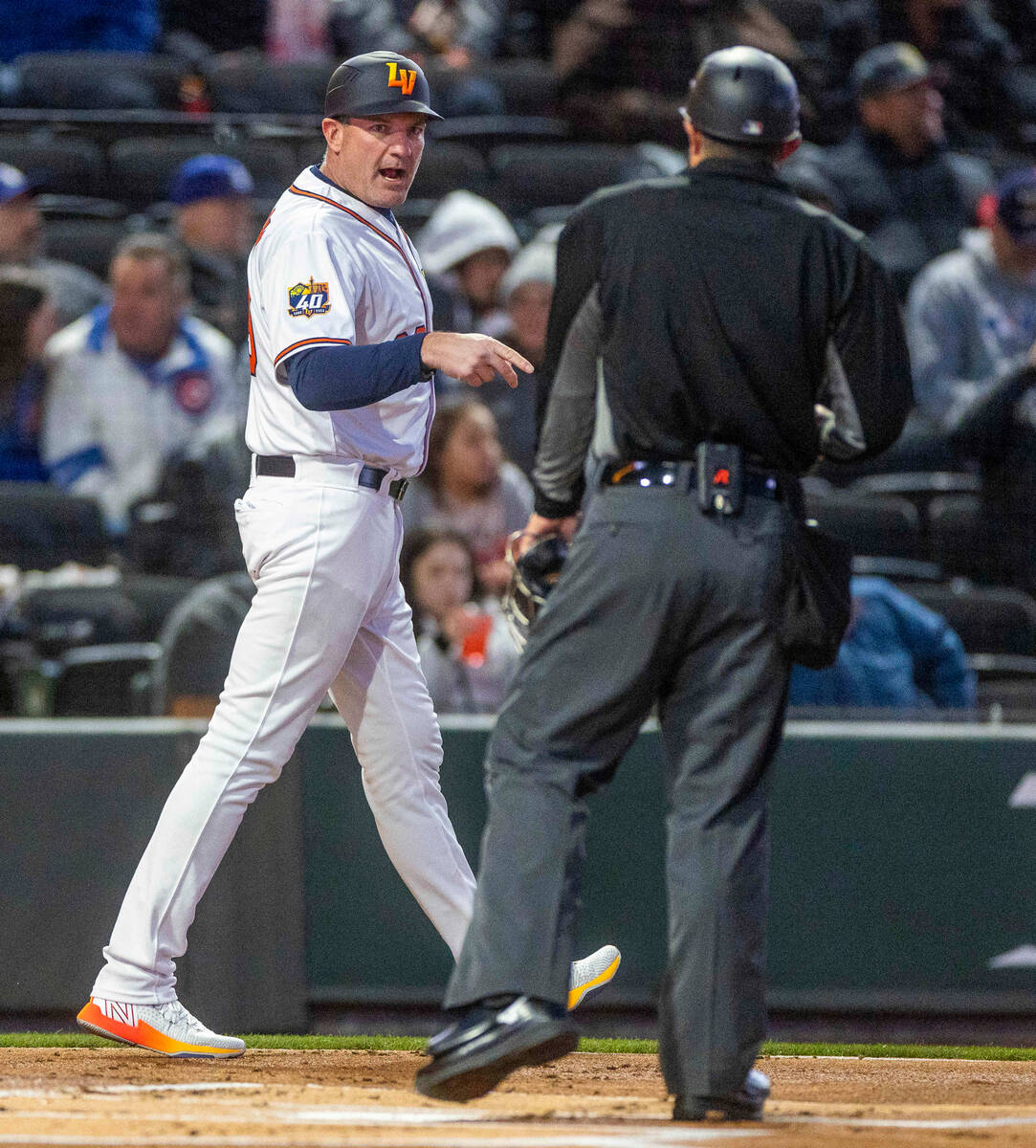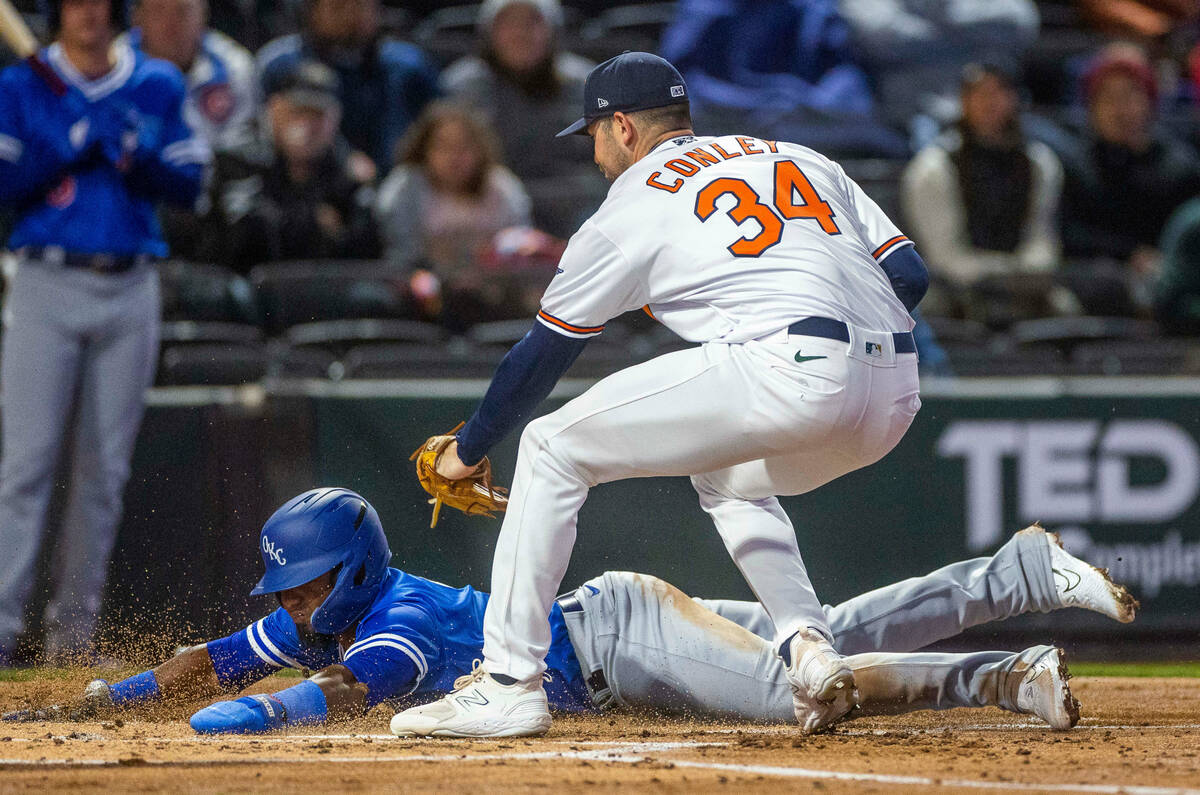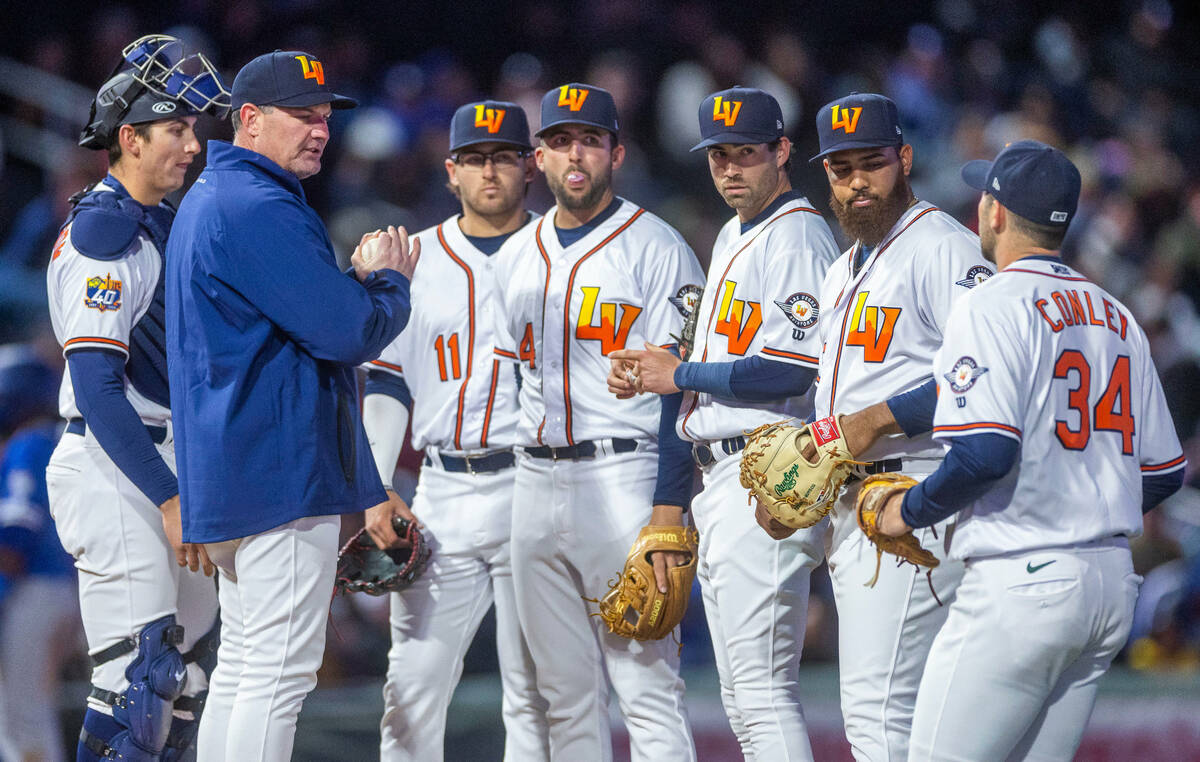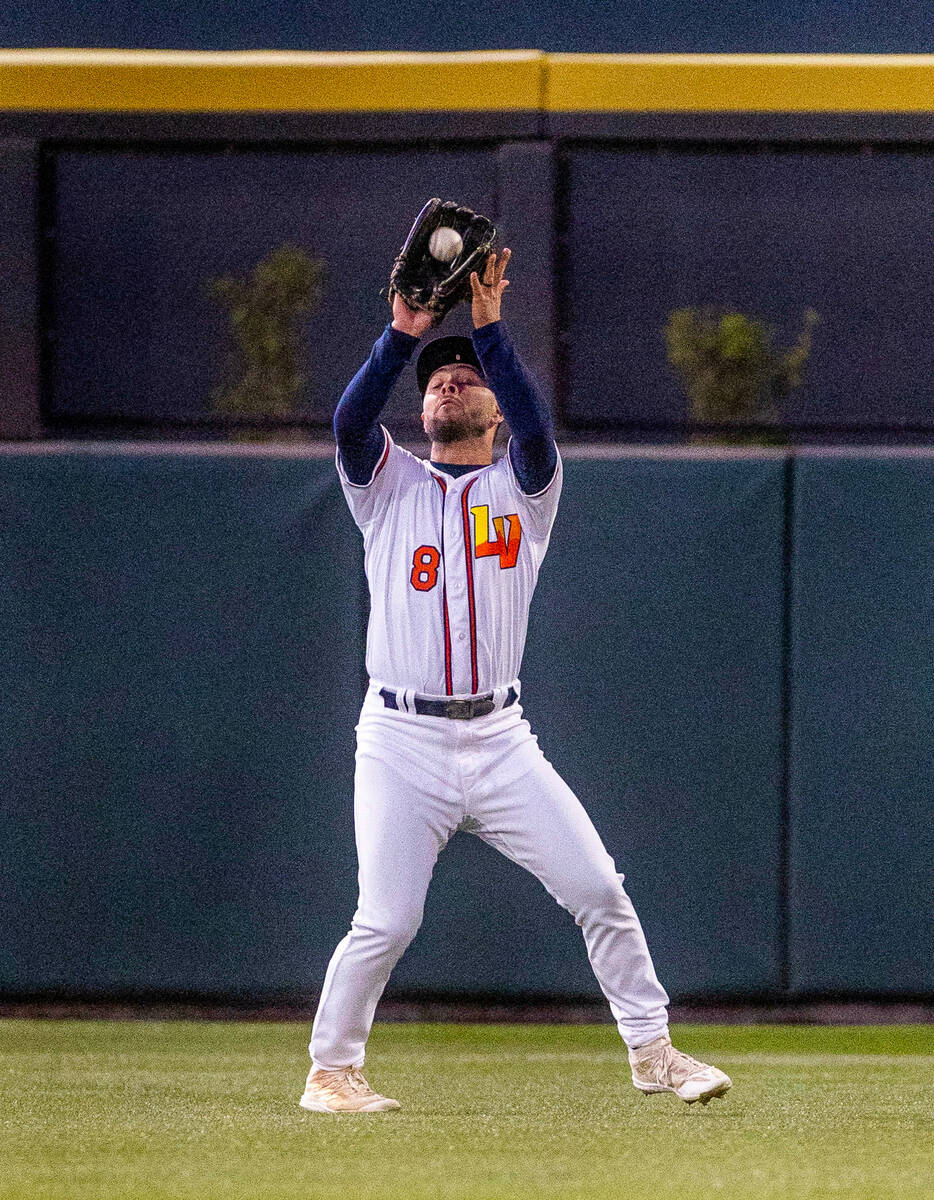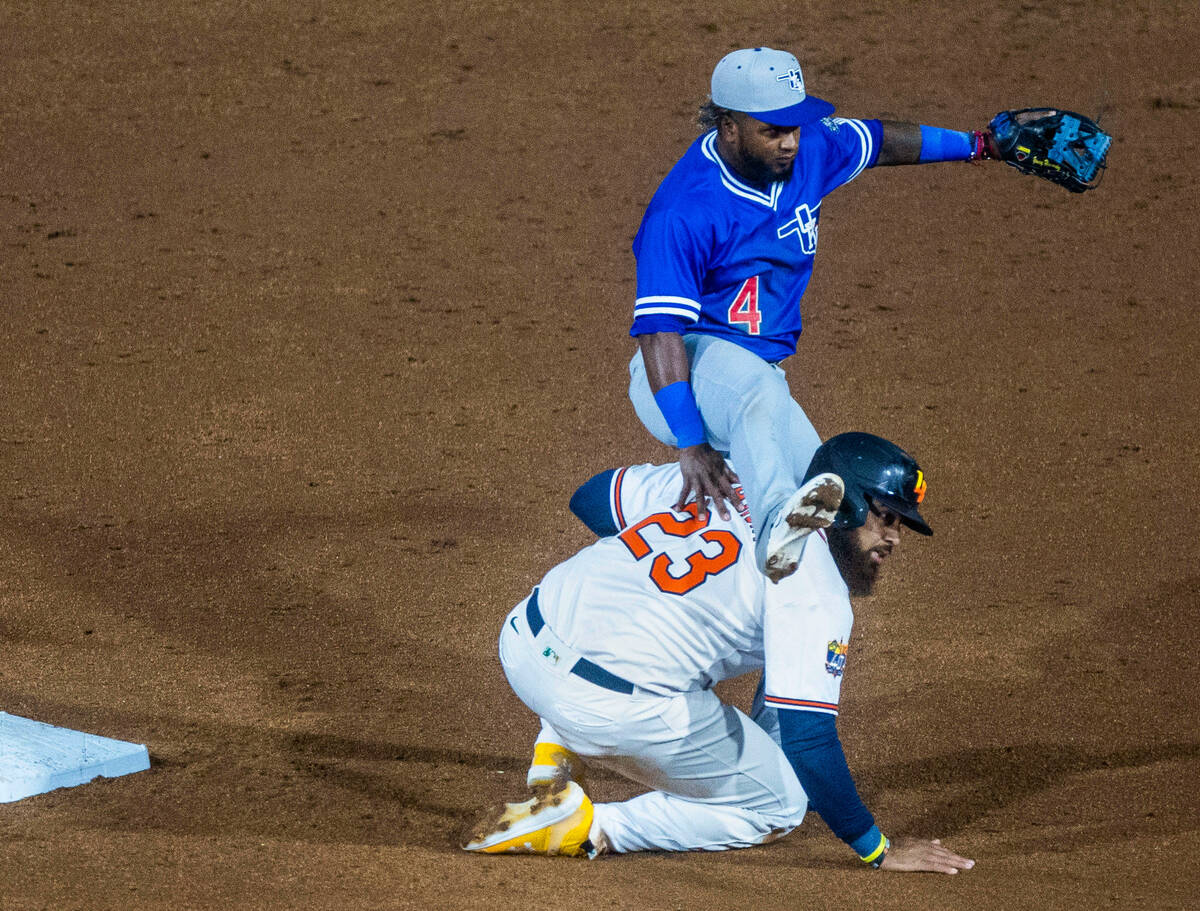 A new tradition began on the walkway behind the left-field fence at Las Vegas Ballpark on Tuesday.
Lewis Henderson had his son — just 2½ months old — strapped to his chest and smothered in blankets for their first ballgame together. Henderson and his family were there for the Aviators' home opener against the Oklahoma City Dodgers.
He said he hopes it's the first of many opening days he gets to share with his son.
All those future games might not involve the Aviators. Henderson wants the Oakland Athletics to complete their move to Las Vegas, even if it costs the city its longtime Triple-A tenants.
"Having a minor league team is nice and all," Henderson said. "But we have more of a major league feel to the city, so we need a major league team."
Henderson isn't alone in his sentiments. Several of the 6,950 fans in attendance Tuesday said they want to see the A's move to Las Vegas and bring Major League Baseball to the city. Any potential move to Las Vegas by the A's, the major league affiliate of the Aviators, could mean the Triple-A squad would have to leave town.
Don Logan, president and chief operations officer of the Aviators, said the organization is simply focused on the present. He said the team's success in Las Vegas during the past 40 years paved the way for major league teams to consider the city as a potential home.
He also sees the Aviators as a community leader in Las Vegas, as they've outlasted 28 minor league teams during their four-decade tenure in Nevada.
"We know how to be a good community partner," he said. "It doesn't always translate into trying to make the most money for the team, but it's trying to do what's right as an organization for the community."
Logan said MLB's territorial rights don't factor in any potential relocation for the Aviators since they are affiliated with the A's. He also said that the A's have been very inclusive and transparent with their Triple-A club about potential relocation.
"They're doing what they're doing very thoughtfully," Logan said.
While Henderson admitted a preference for the A's, Jeff Camara, another local fan, has combined his two passions. He donned an A's shirt and jacket for the game, but also had an Aviators cap on to protect against the strong winds that whipped around the stadium.
Hey baseball fans! As the Aviators get ready to kick off the season, what do you think about the Oakland A's moving to Las Vegas?

— Las Vegas Review-Journal (@reviewjournal) April 5, 2023
Camara, who grew up an A's fan, is also a Raiders season-ticket holder and said the football team's move proves major league teams can thrive in Las Vegas.
"Fans, like they do for Raiders games, will come to Vegas not only to see Vegas and do Vegas things, but to see their baseball teams, too," Camara said.
Zahra Sage has been a season-ticket holder for the Aviators for years, going back to the organization's time at Cashman Field when they were known as the 51s. She wants the A's to move to Las Vegas, but hopes the teams could work out some kind of deal to keep the Aviators in their new Summerlin stadium as well.
Doug Shrader also said it would be a difficult decision to choose between the A's and the Aviators. Wearing a cyan Reyes de Plata jersey — the Aviators' alternate Latino heritage uniform — Shrader said the minor league atmosphere is extremely enjoyable.
The team's move from Cashman Field to Las Vegas Ballpark convinced him to buy season tickets two years ago, but he admits the chance to bring MLB to Las Vegas is probably too good to pass up. Camara and Sage also said choosing between the A's and Aviators would be an extremely tough choice.
"I love my Aviators, so it's hard to say, 'Get rid of them,' " Shrader said. "But it is what it is."
Contact reporter Andy Yamashita at ayamashita@reviewjournal.com. Follow @ANYamashita on Twitter.
Aviators fall short
Dermis Garcia ran into a double play while representing the tying run in the bottom of the ninth inning, and the Aviators lost 7-6 to the Oklahoma City Dodgers in their home opener Tuesday at Las Vegas Ballpark.
Catcher Tyler Soderstrom, the No. 1 prospect in the Athletics' organization, according to MLB.com, went 1-for-4 with a walk and two RBIs. Shortstop Kevin Smith went 2-for-4 and scored a run for the Aviators (1-3), who outhit the Dodgers 9-5 but stranded nine runners.
Garcia's one-out RBI double in the ninth pulled the Aviators within one run, but he was caught in no man's land between second and third on a soft line drive that Dodgers third baseman Luke Williams turned into an unassisted double play to end the game.
Aviators starter Hogan Harris (0-1) gave up four runs, three earned, and failed to escape the second inning to take the loss.
Oklahoma City second baseman Jahmai Jones went 3-for-4 with two home runs and a double to drive in five runs for the Dodgers (3-1). Starter Dylan Covey pitched 4⅔ innings and gave up three runs. Reliever Justin Bruihl (1-0) picked up the win, and Wander Suero earned the save.
RELATED
Hall of Famer Greg Maddux gung-ho for MLB team in Las Vegas
Gordon: A's don't belong in Las Vegas. They belong in Oakland
'They should come here': Hall of Famer goes to bat for A's in Las Vegas
Former MVP Kris Bryant thinks MLB 'definitely' coming to Las Vegas