10 top business stories include Las Vegas shooting, Raiders in 2017
December 30, 2017 - 2:31 pm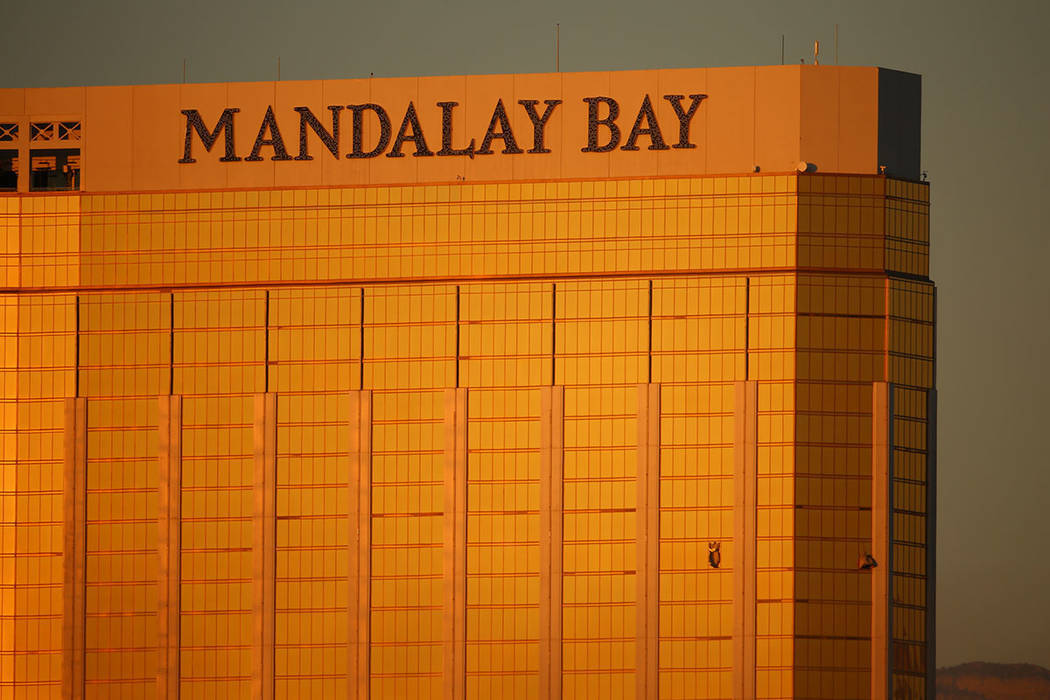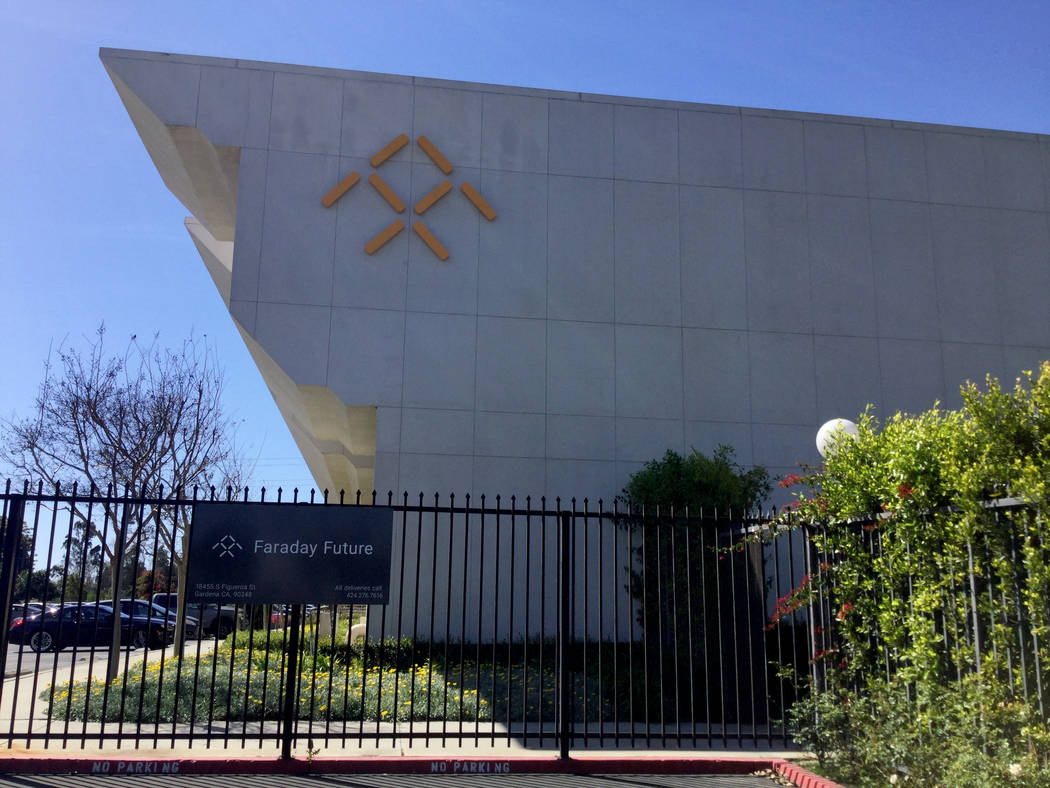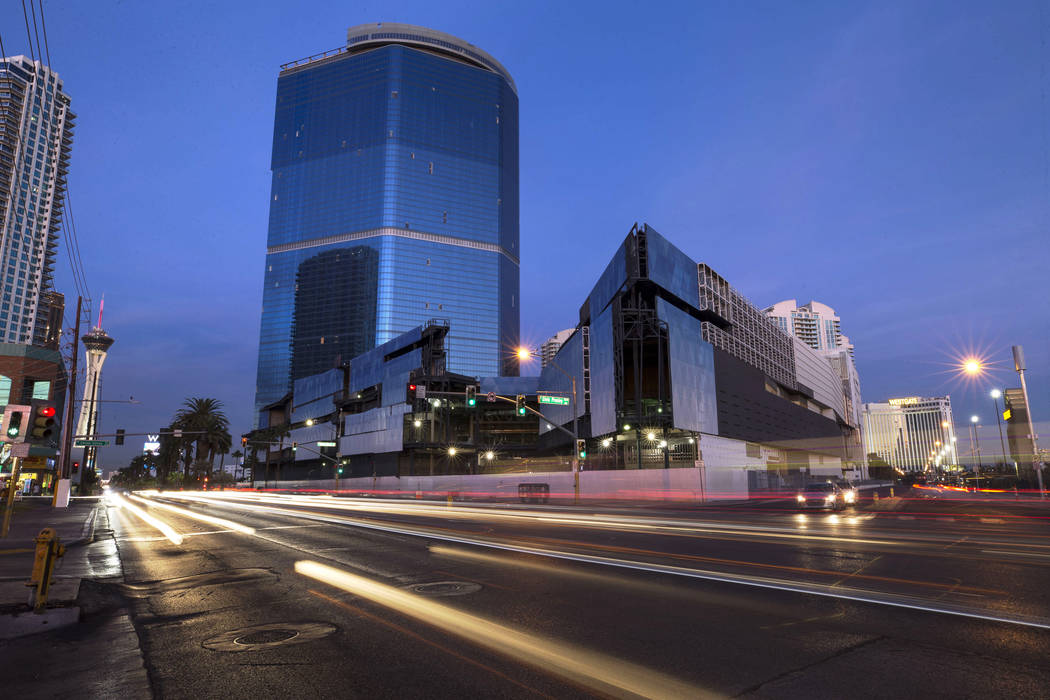 The year 2017 was another eventful one in business for Las Vegas.
While the Oct. 1 mass shooting was the top story, the Raiders' stadium plans, Faraday's exodus from Southern Nevada and Caesars' emergence from bankruptcy were also notable events.
Major sales and acquisitions also garnered headlines. The Fontainebleau was sold, Wynn Resorts bought 38 acres on the site of the Alon project, and Penn National Gaming bought Pinnacle Entertainment.
Early in the year, there was the fatal crash at SpeedVegas — a story that reverberated throughout the year.
Here are the top 10 business stories for 2017 as voted upon by the business reporters and editors for the Las Vegas Review-Journal:
1. October 1st Strip shooting
A mass shooting that killed 58 people and injured more than 500 disrupted business at Mandalay Bay, where the gunman stayed and fired upon a crowd of concertgoers. MGM CEO Jim Murren said in November that bookings were returning to normal and forecast the casino operator's Strip-wide revenue would be down only in the low- to mid-single digits during the fourth quarter.
2. Raiders move ahead with stadium plans
The Oakland Raiders forged ahead with plans to build a 65,000-seat venue that is within walking distance of south Strip hotel rooms. The $1.9 billion stadium will be home for the Raiders' NFL games, UNLV games and also large special events. An estimated 3,000 construction workers will be on the site at the job's peak.
3. Faraday Future abandons planned site of manufacturing plant
On July 10, electric car manufacturer Faraday Future walked away from its commitment to build a manufacturing site in North Las Vegas. Lawmakers approved a $335 million incentive package, including $215 million in tax breaks in 2015. In July, Faraday repaid the state $16,200 for the the only abatements the company received. Faraday Future still owns 930 acres of land in Apex.
4. Caesars Entertainment emerges from bankruptcy.
The exodus occurred after a 2-year odyssey through bankruptcy court. The company has since established a REIT and announced ambitious expansion plans, including a convention center on the Strip.
5. Fontainebleau finally sold, new owner calls work in progress Project Blue
The Fontainebleau sold in August for $600 million. New York developer Steve Witkoff and Miami investment firm New Valley bought the unfinished hotel from billionaire Carl Icahn, who acquired it out of bankruptcy during the recession for about $150 million. The new owners have a new name for the undertaking: Project Blue.
6. Wynn Resorts buys 38 acres on the site of Alon project
Casino developer Steve Wynn's namesake company announced in December that it reached a deal to acquire about 38 acres of land across Las Vegas Boulevard from the Wynn Las Vegas for $336 million. The sale is expected to close in the first quarter of next year.
7. More Strip hotels join pay-for-parking bandwagon
The controversial practice of requiring patrons to pay for self and valet parking at Strip resorts continued to fester in 2017 with Caesars Entertainment and Wynn Resorts properties and The Cosmopolitan of Las Vegas joining originator, MGM Resorts International, to charge up to $25 a day to park. Critics vowed to stay away from casinos that charged for parking, but companies haven't aren't saying whether that's had any effect on revenue.
8. Construction on Resorts World Las Vegas begins in earnest
After months of stalls and stops, construction at the Genting Group's Asian-themed $4 billion, 3,000-room Resorts World Las Vegas resort on the Strip finally kicked into high gear in October. Executives said in the spring that they were close to seeing work on the 87 acres where the Stardust and Westward Ho once stood, but it wasn't until fall that Genting hired W.A. Richardson Builders as the general contractor on what will be a three-year project.
9. Gaming industry consolidation
Casino operator Penn National Gaming Inc. said in December it would buy rival Pinnacle Entertainment Inc. in a deal valued at about $2.8 billion. As part of the largest U.S. gaming deal since 2013, Penn will let Boyd Gaming Corp. purchase four Pinnacle properties in Missouri, Indiana and Ohio for $575 million.
10. SpeedVegas crash brings lawsuits and an OSHA fine
A tragedy at the SpeedVegas exotic car driving attraction in February resulted in two deaths, an investigation by Nevada's Office of Safety and Health Administration, lawsuits against the company and, in December, a filing for Chapter 11 bankruptcy protection. OSHA fined the company $12,000. After a rare involuntary bankruptcy filing in by creditors in August, the case was converted to a voluntary filing in December.
Other stories getting votes
■ Golden Entertainment acquires four casinos, including the Stratosphere, in a deal with American Casino and Entertainment Properties.
■ Las Vegas Convention Center expansion pegged at $1.4 billion gets design contract, plans groundbreaking for January.
■ McCarran International Airport on pace to break its annual record of 47.8 million passengers, set in 2007.
■ Nationwide sports wagering, an initiative boosted by the American Gaming Association, is supported by most Nevada sports books as a means of expanding the market.
■ SLS Las Vegas officially gets a new owner.
■ Southern Nevada home prices gain steadily as inventory shrinks.
■ Southern Nevada is 10,000 to 15,000 workers short in building the many projects planned throughout the valley.
■ State gaming policymakers agree to examine consumption of marijuana in gaming venues after regulators continue to tell licensees not to involve themselves in the pot business.
■ Wynn Resorts announces expanded plans for $1.9 billion Paradise Park.