Tony Hsieh in Las Vegas — PHOTOS
November 28, 2020 - 9:25 am
Updated November 28, 2020 - 12:35 pm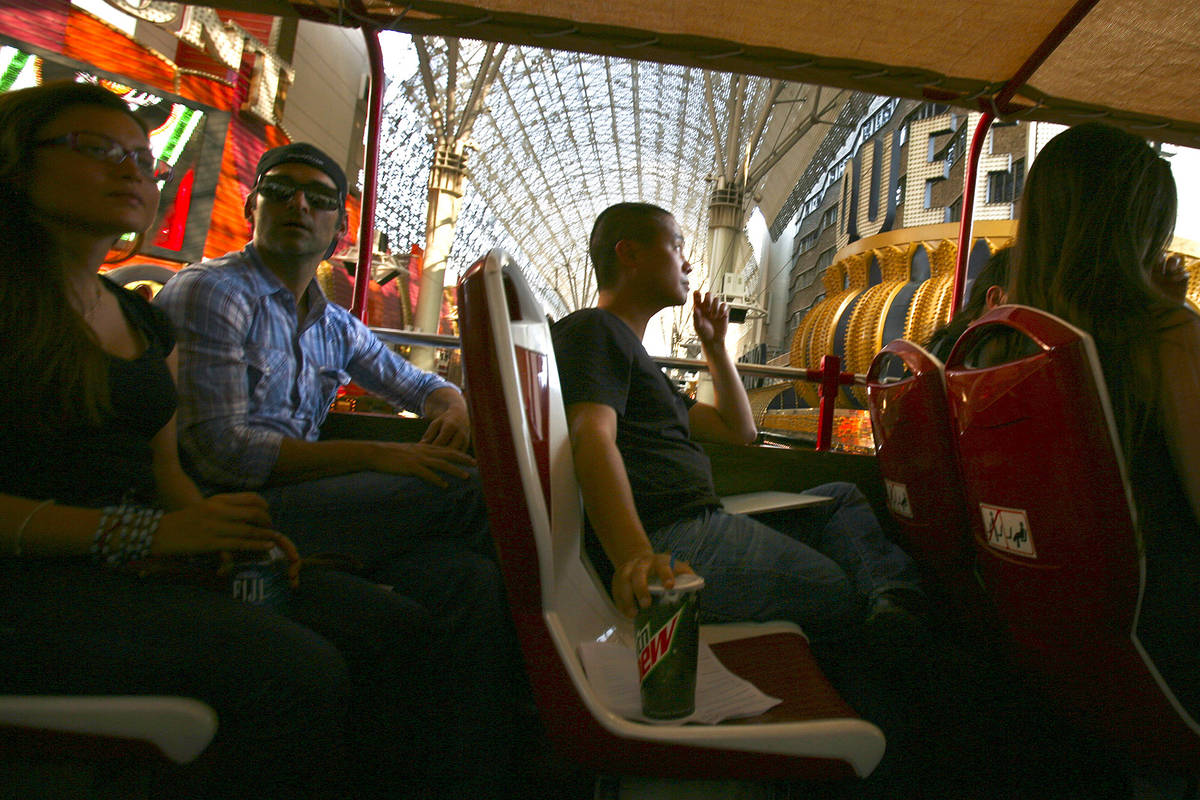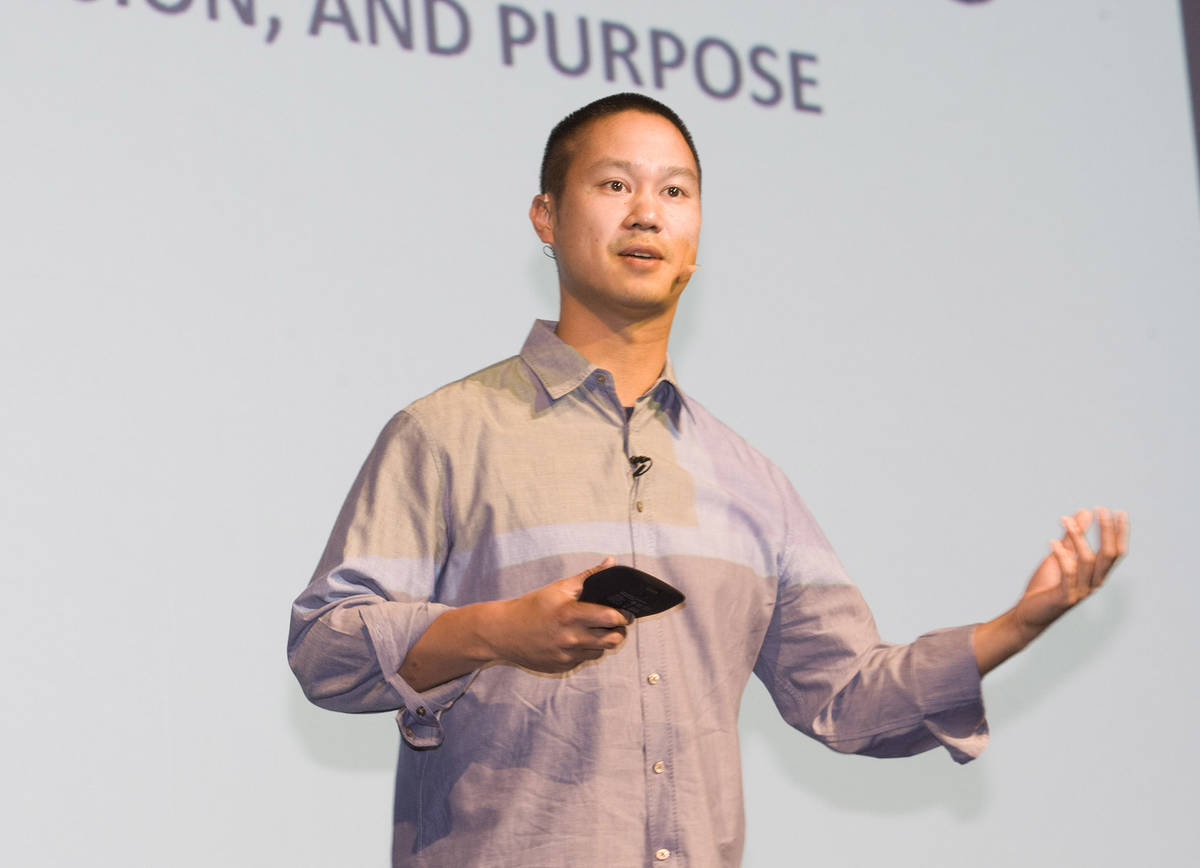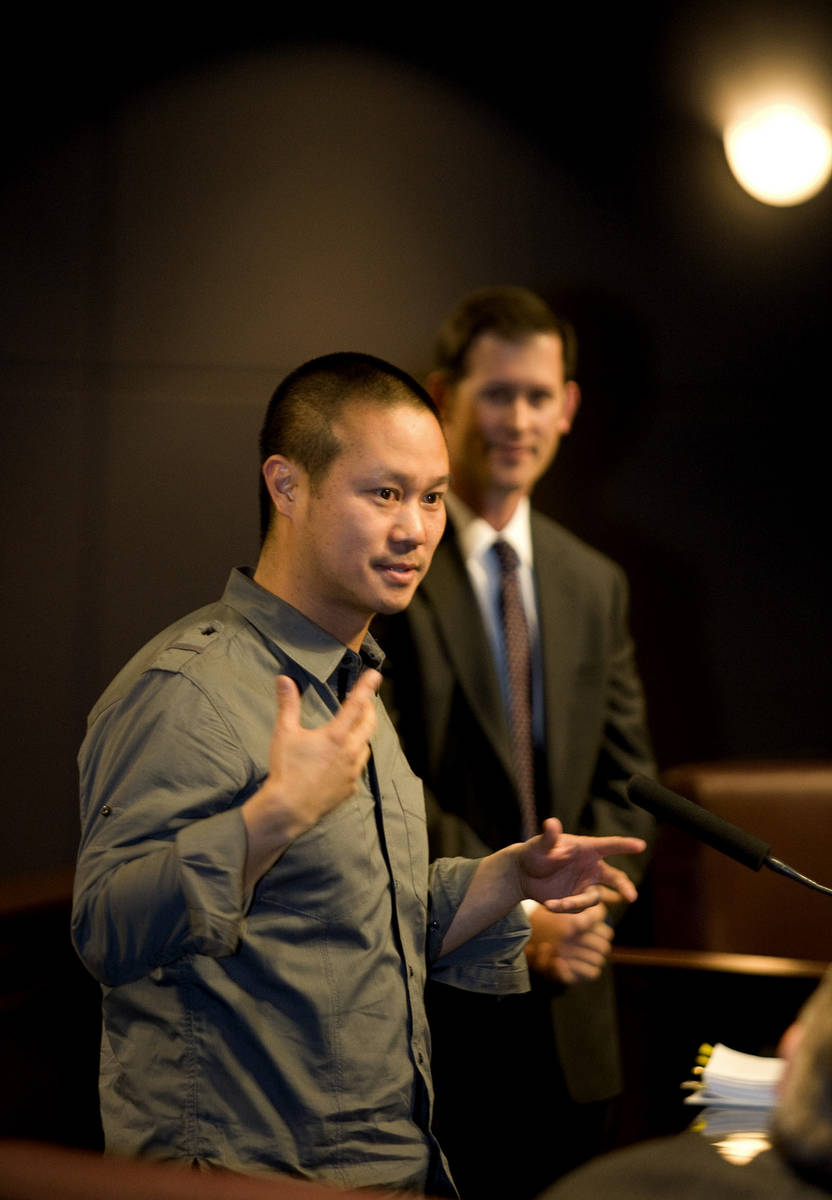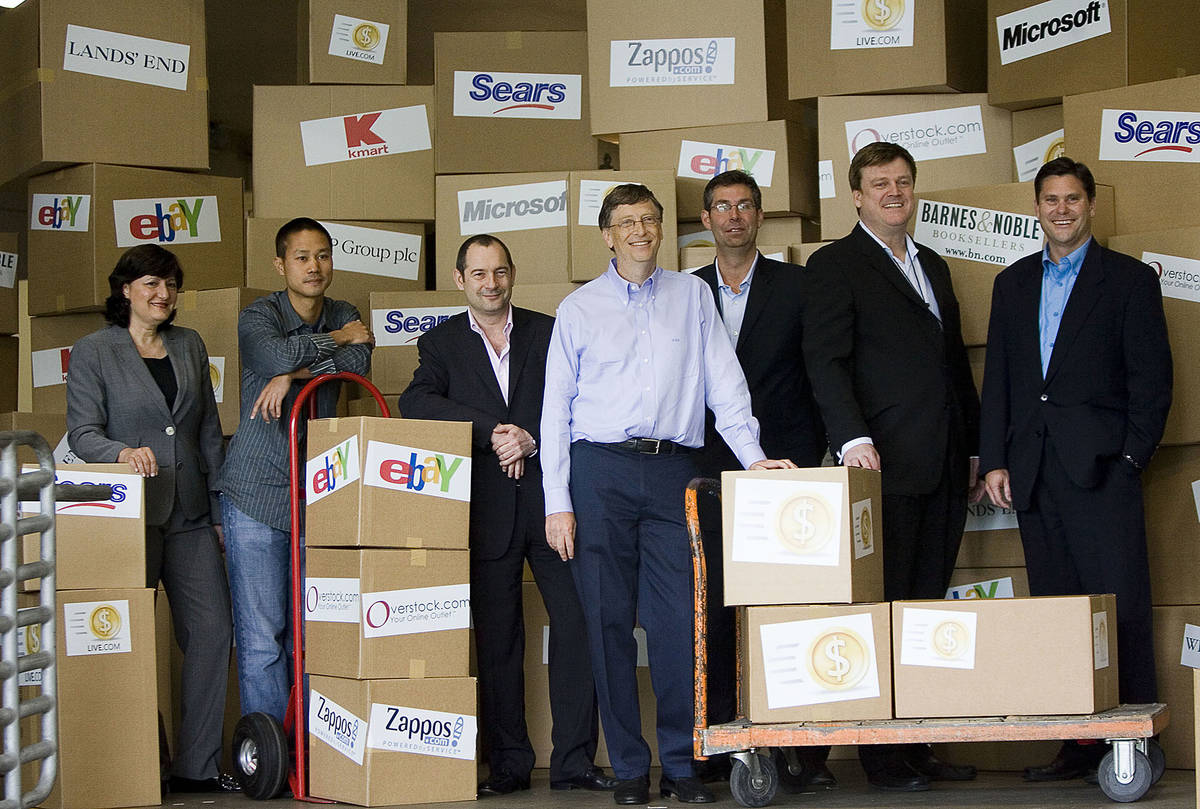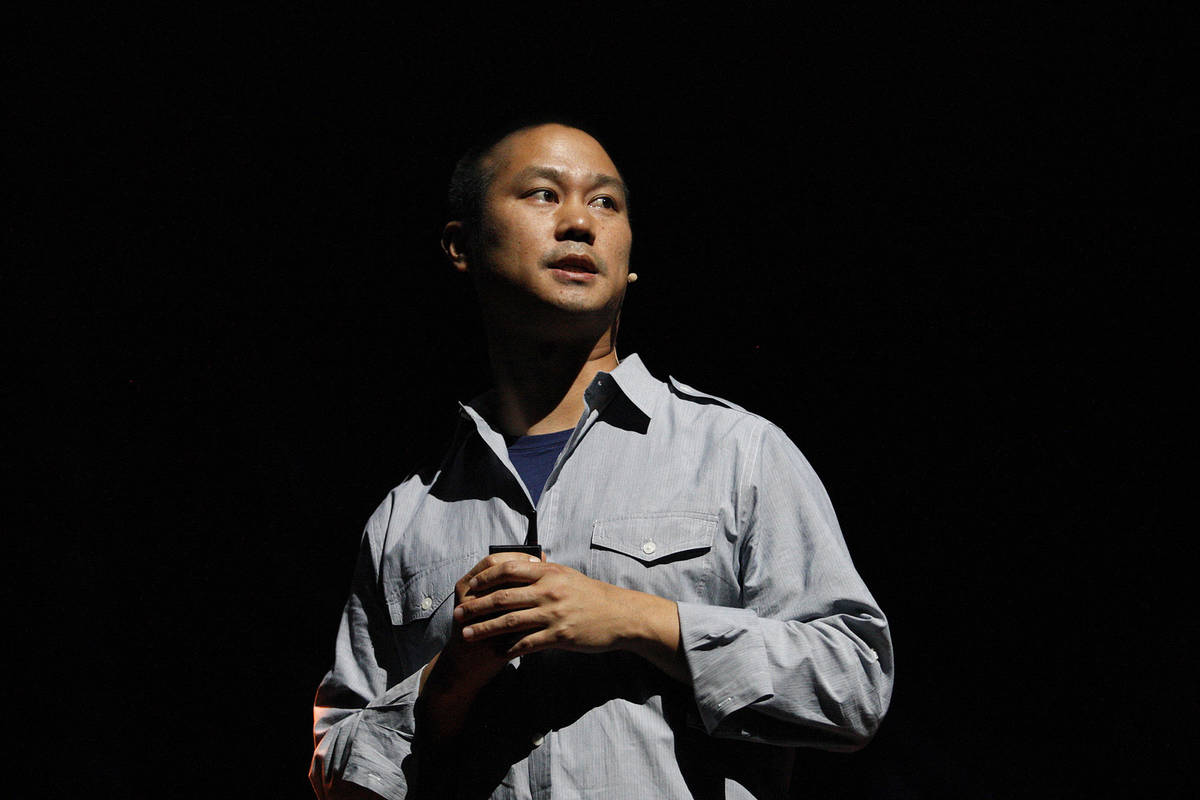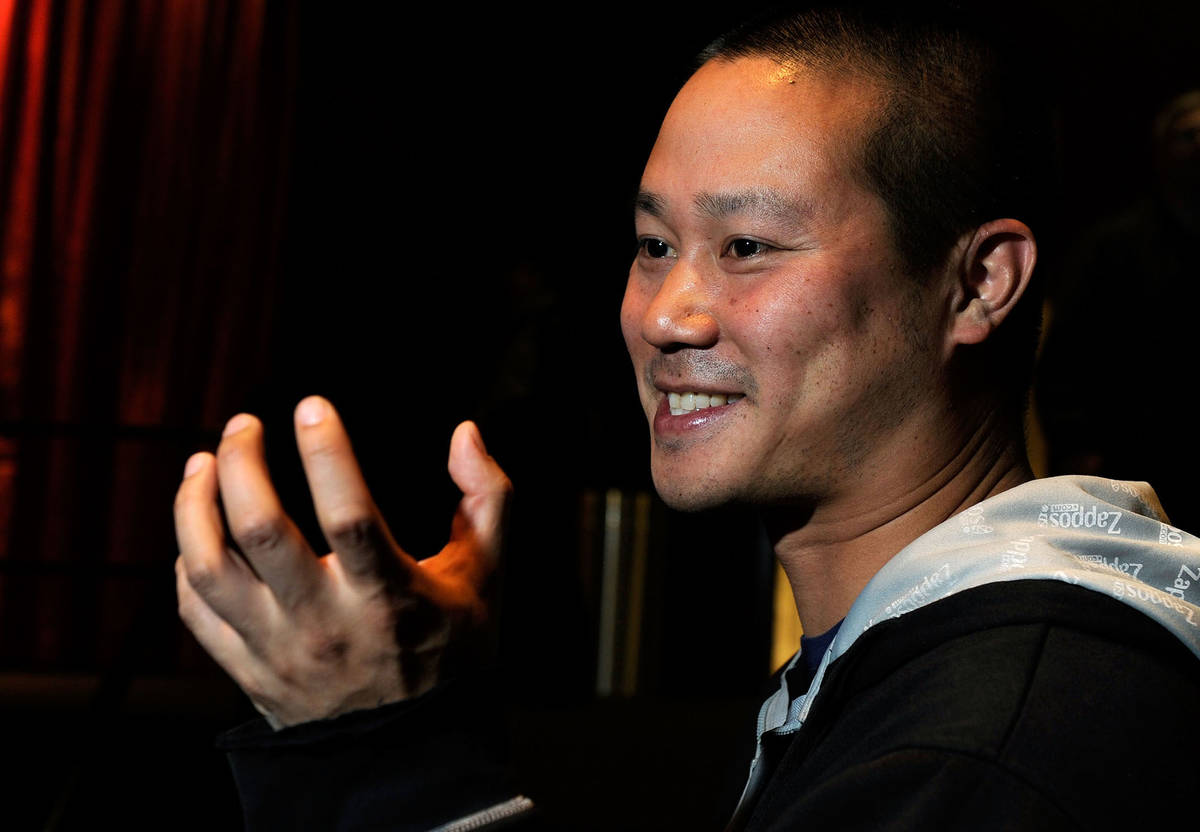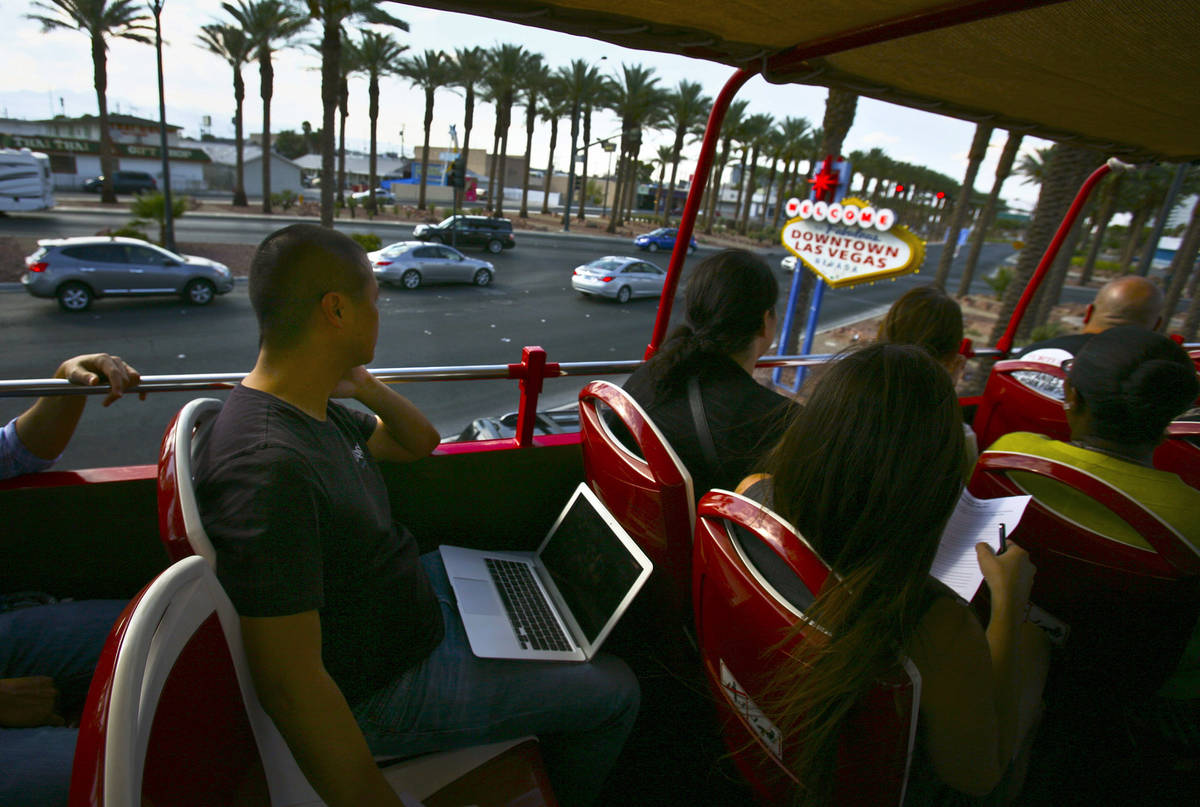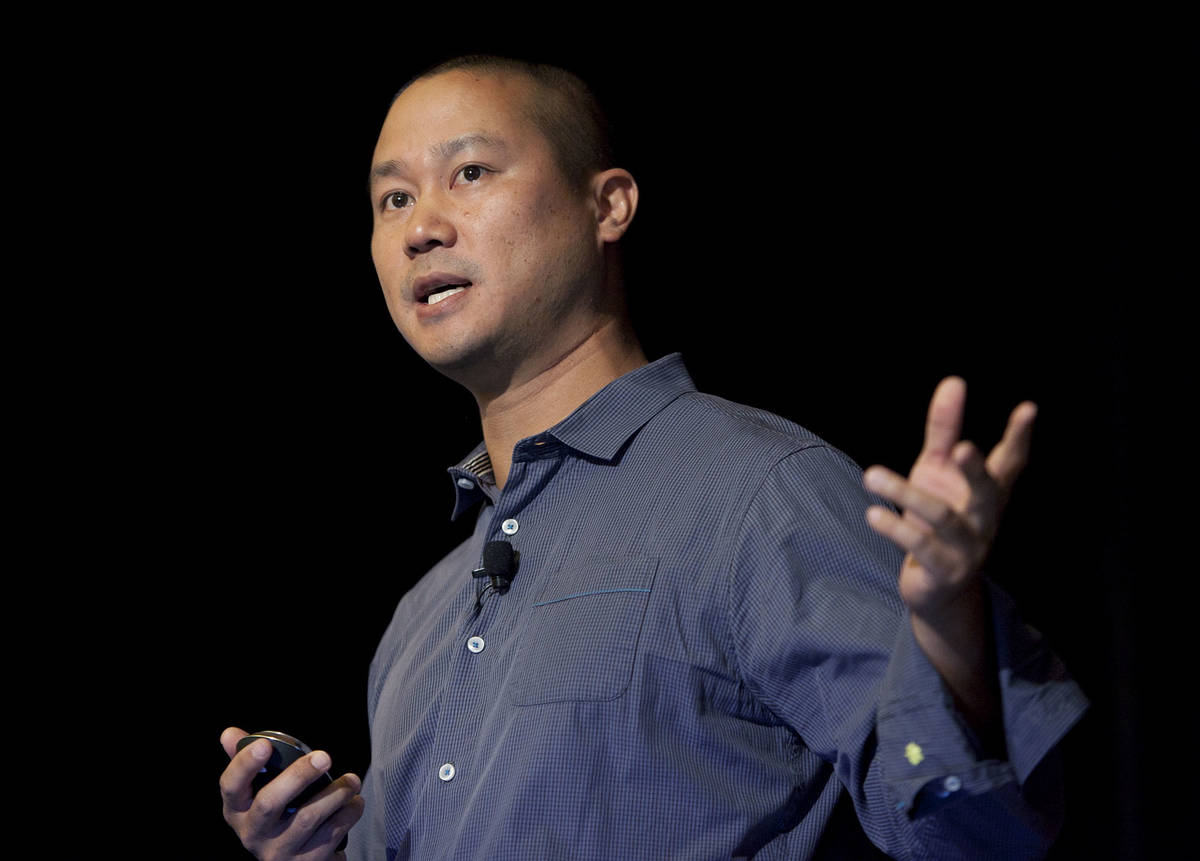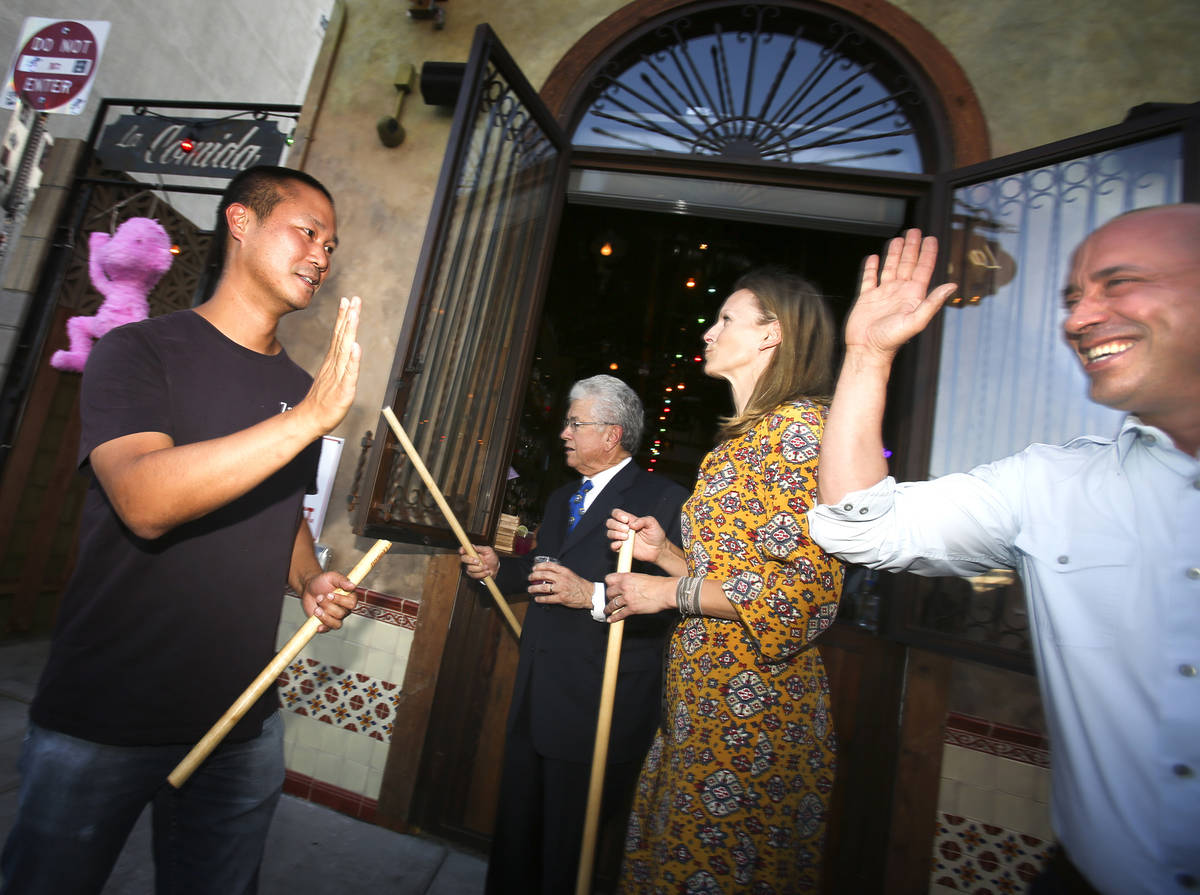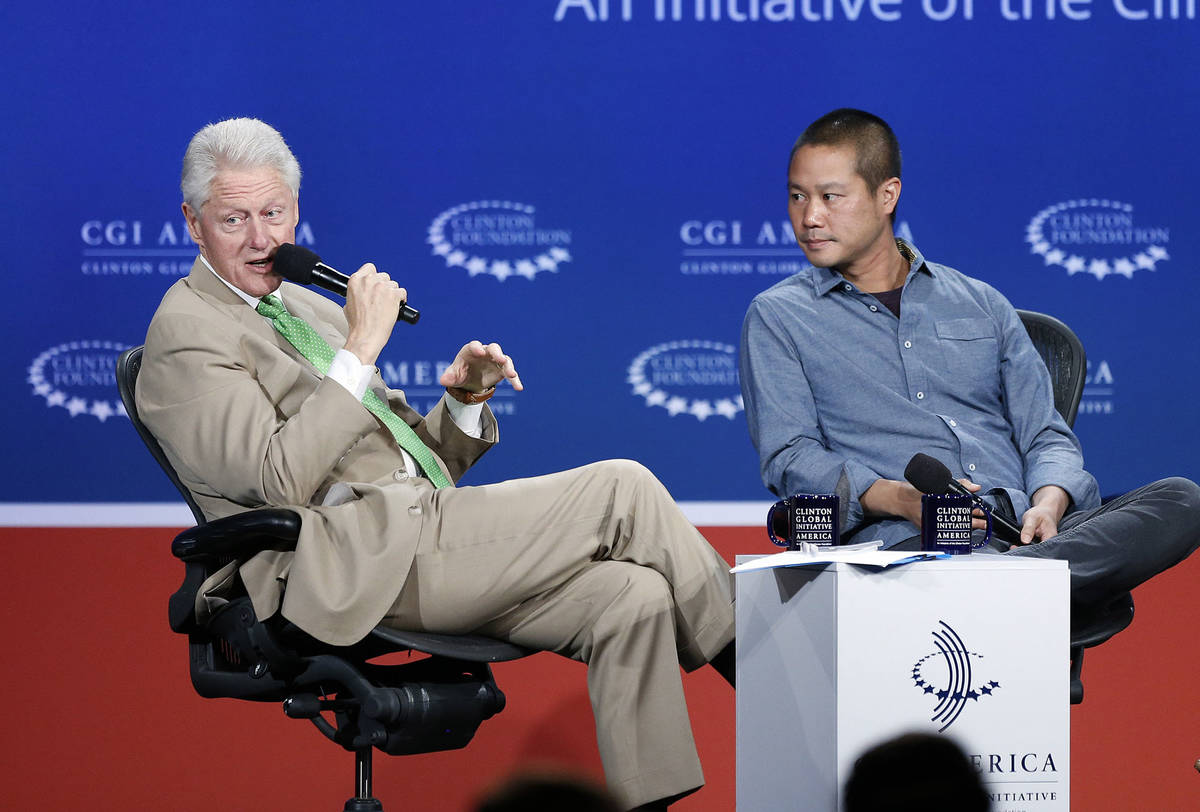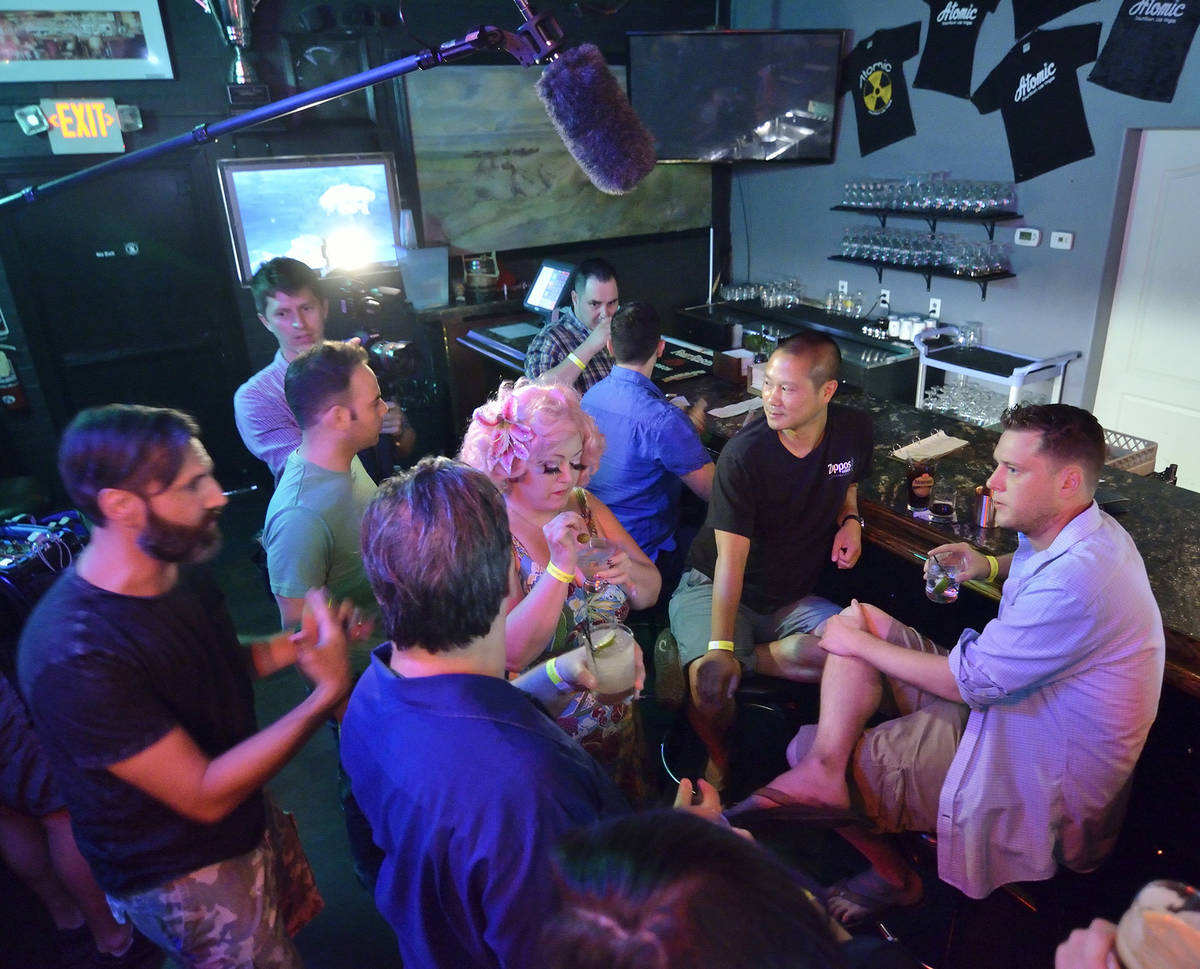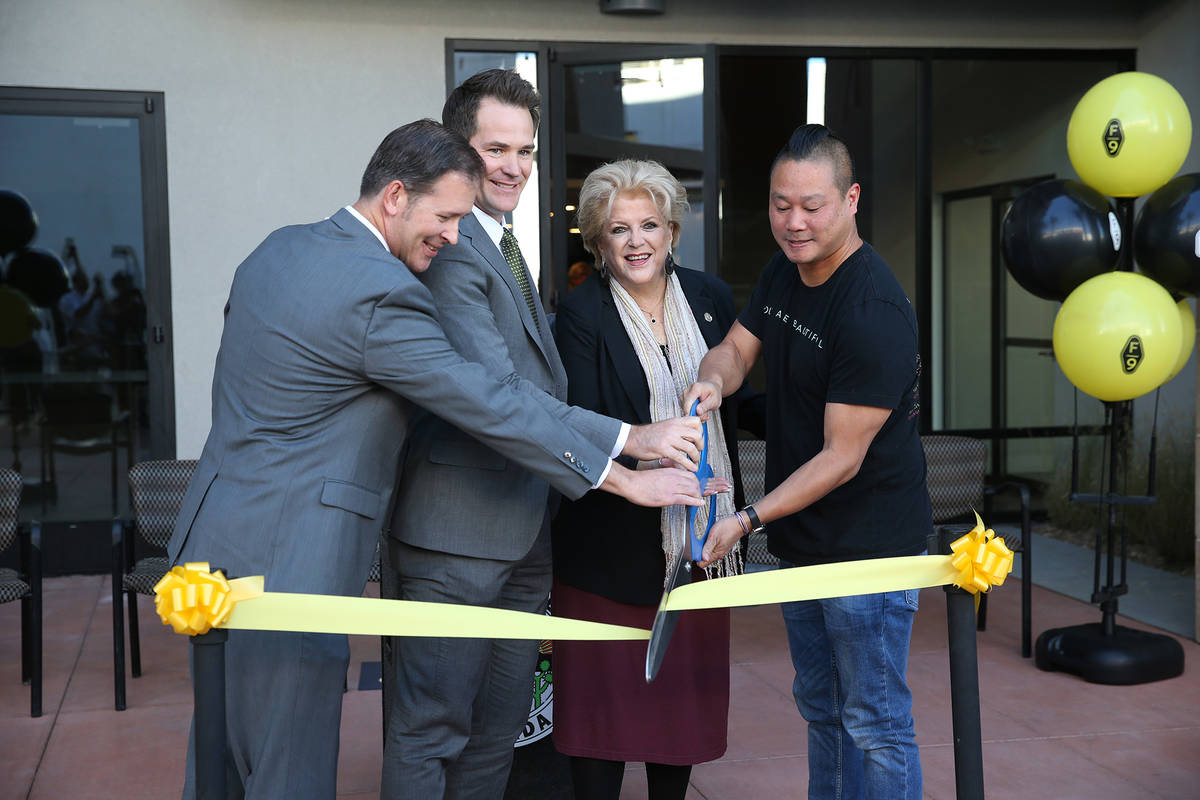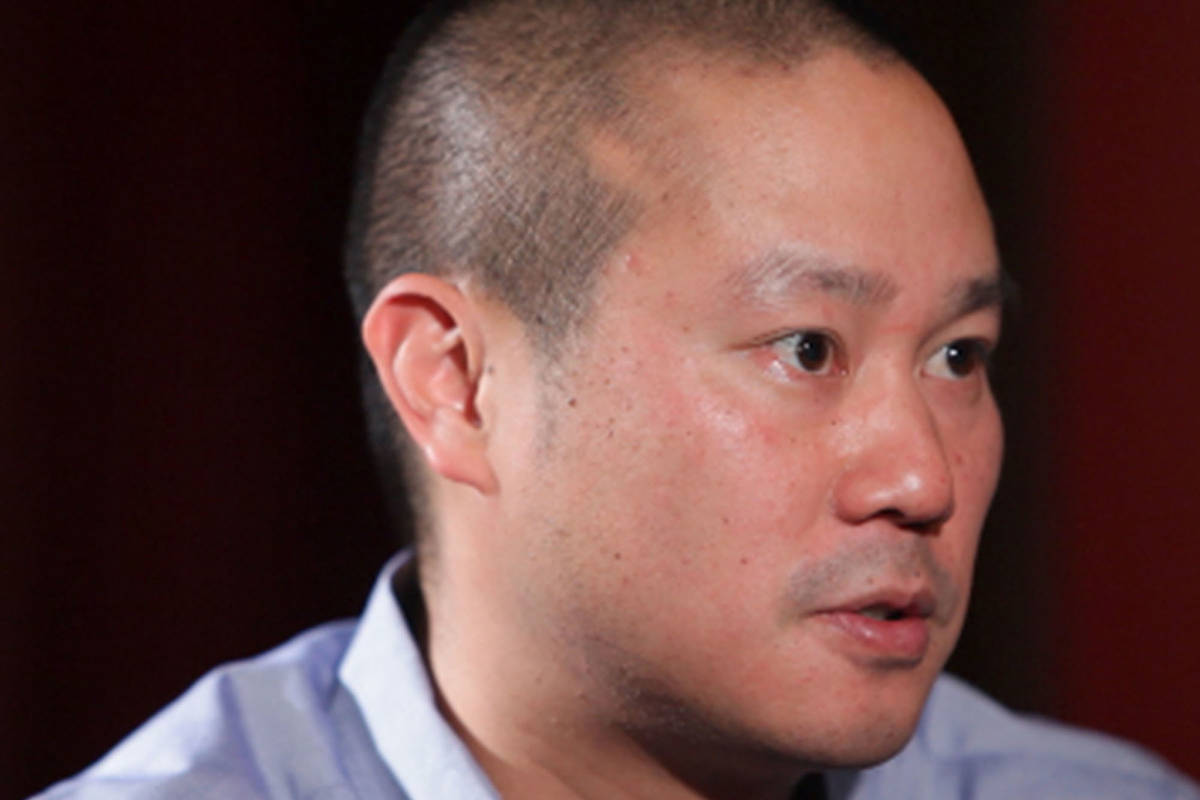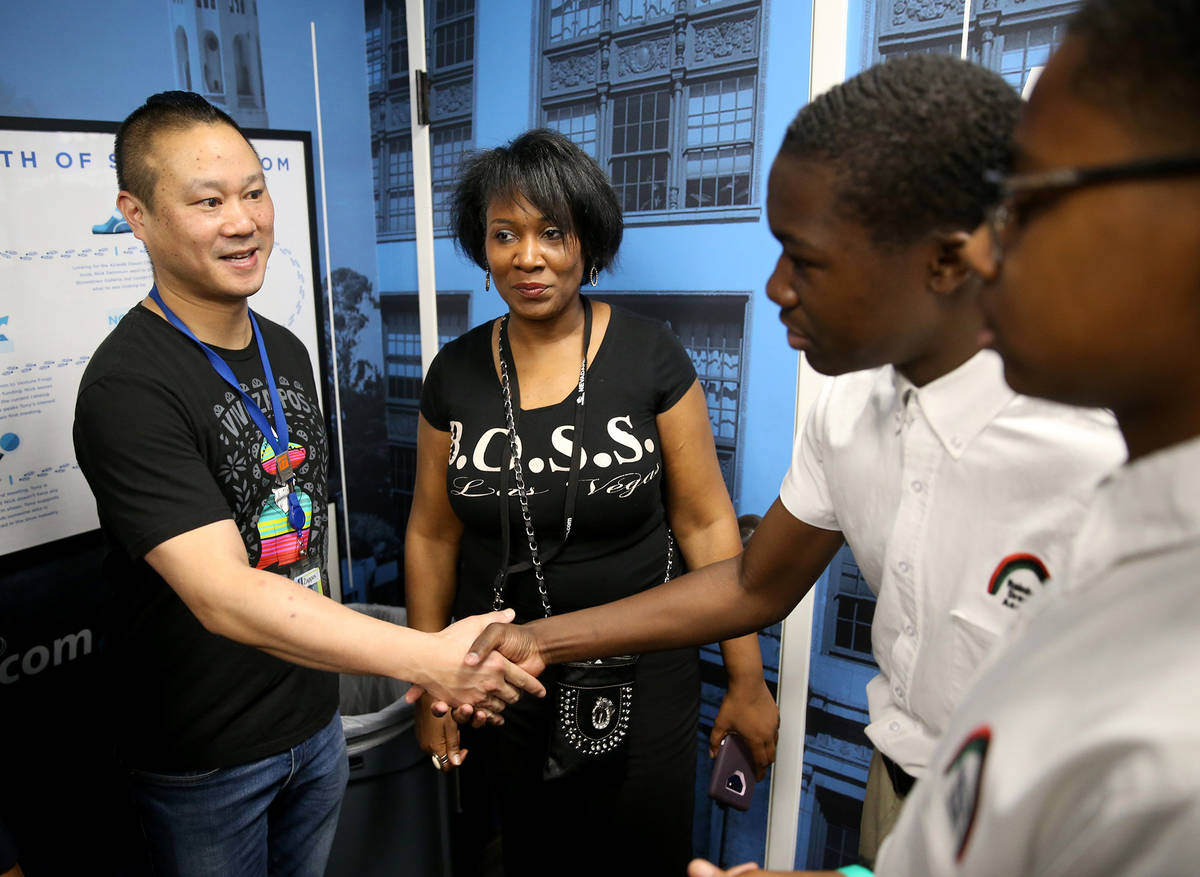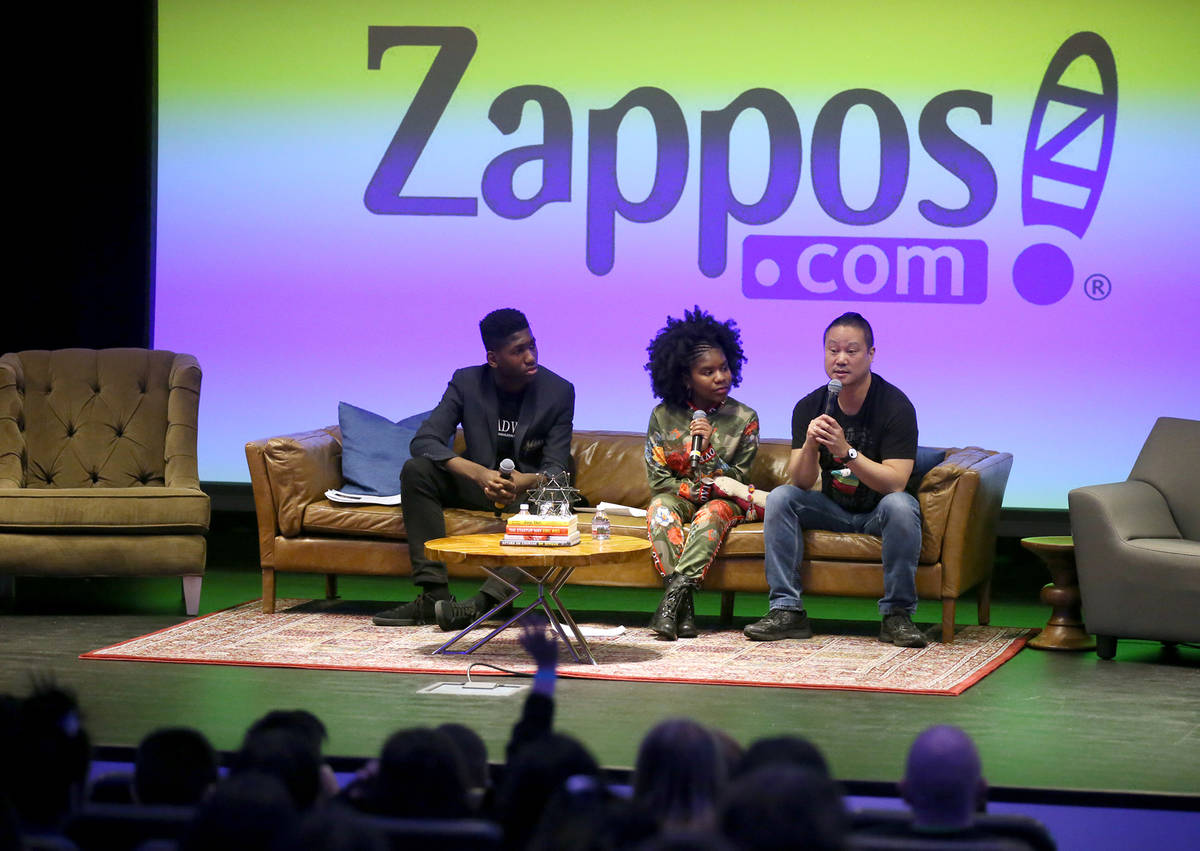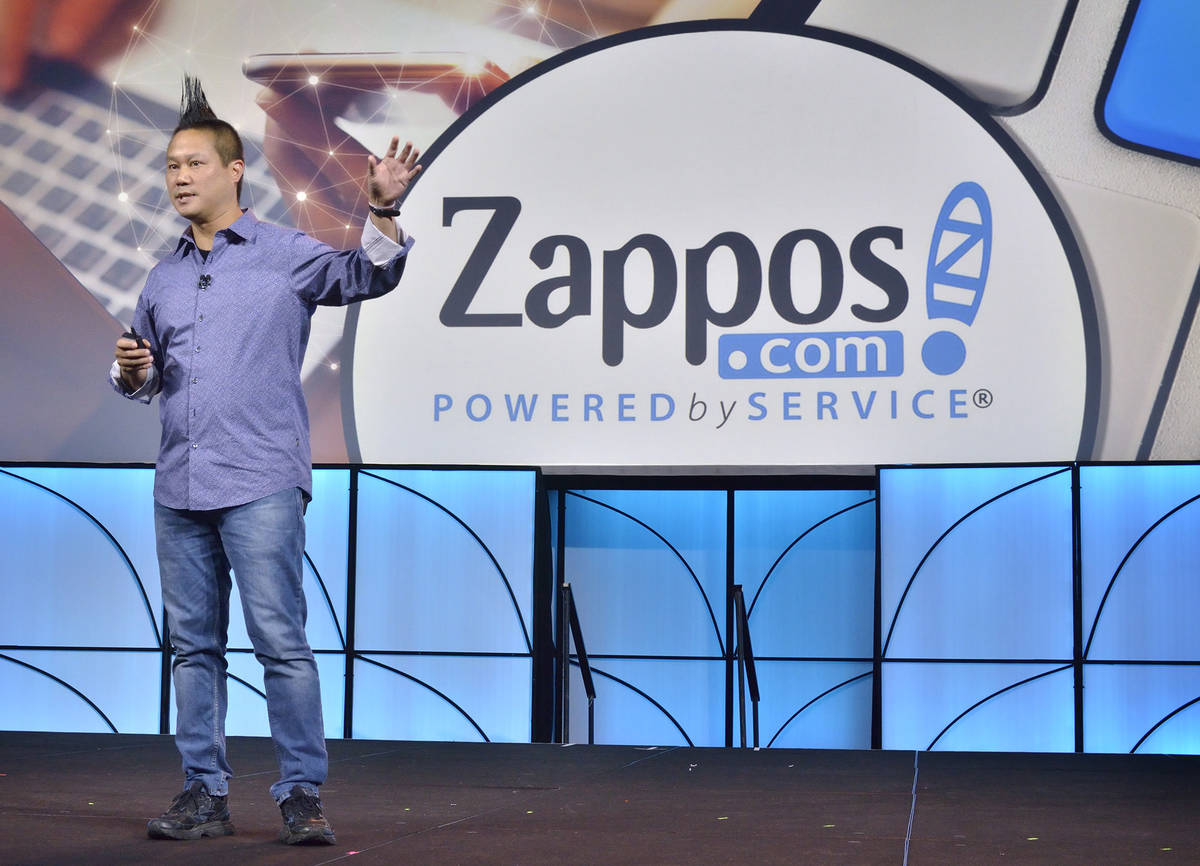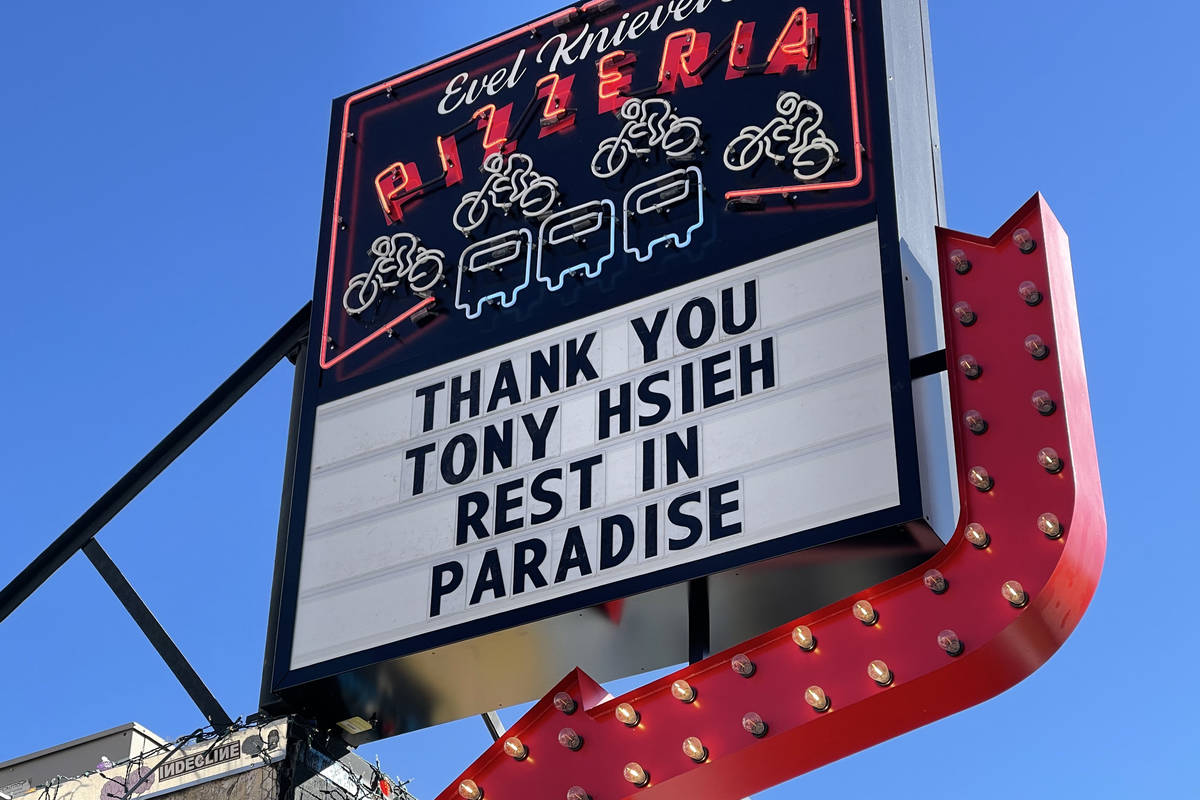 From being the CEO of Zappos, to the driving force behind the downtown revitalization effort, Tony Hsieh had a profound impact on the city of Las Vegas.
The business mogul died Friday from injuries sustained in a house fire in Connecticut.
Hsieh moved Zappos from a Henderson office park to the former Las Vegas City Hall building downtown in 2013. He also launched the Downtown Project (now DTP Companies), in 2012 and put $350 million into numerous ventures in the Fremont Street area.
The photo gallery above takes a look back at Tony Hsieh's time in Las Vegas.
More Tony Hsieh:
–Former Zappos CEO Tony Hsieh dies at 46
–Tony Hsieh to be honored on Fremont Street
–Reaction to Tony Hsieh's deah: Shock and tributes
–Oscar Goodman remembers Tony Hsieh: 'He was for real'
From the archives:
–Ex-Zappos chief Tony Hsieh on homebuying spree in Utah (2020)
–Zappos CEO Tony Hsieh, champion of downtown Las Vegas, retires (2020)
–Tony Hsieh talks Life is Beautiful, Downtown Project at conference
–Downtown guru Hsieh tinkers with 'urban camping' in Airstream trailer (2015)
–Tour offers glimpse inside Hsieh's downtown apartment (2014)
–Entertainment Diet: Tony Hsieh (2016)
–NORM Q&A: Entrepreneur Tony Hsieh talks Tyra, Twitter, his mom's dream (2013)
–Hsieh makes $45M in property deals downtown (2012)
–Hsieh gives $1M to bring young talent to downtown Las Vegas (2012)
–Zappos finalizes City Hall lease (2011)