Homicide numbers down since 2021, but fights continue to be deadly
Updated January 8, 2023 - 11:15 am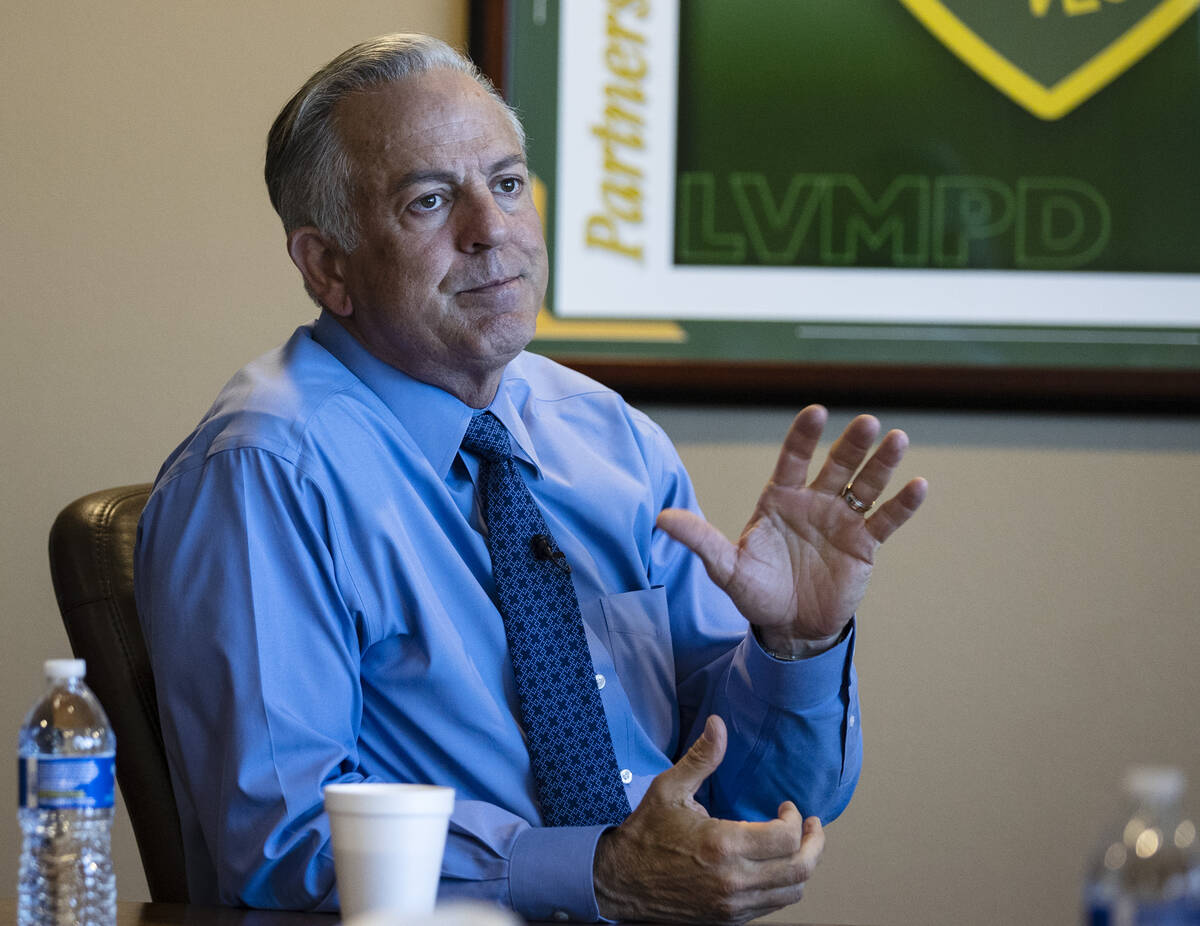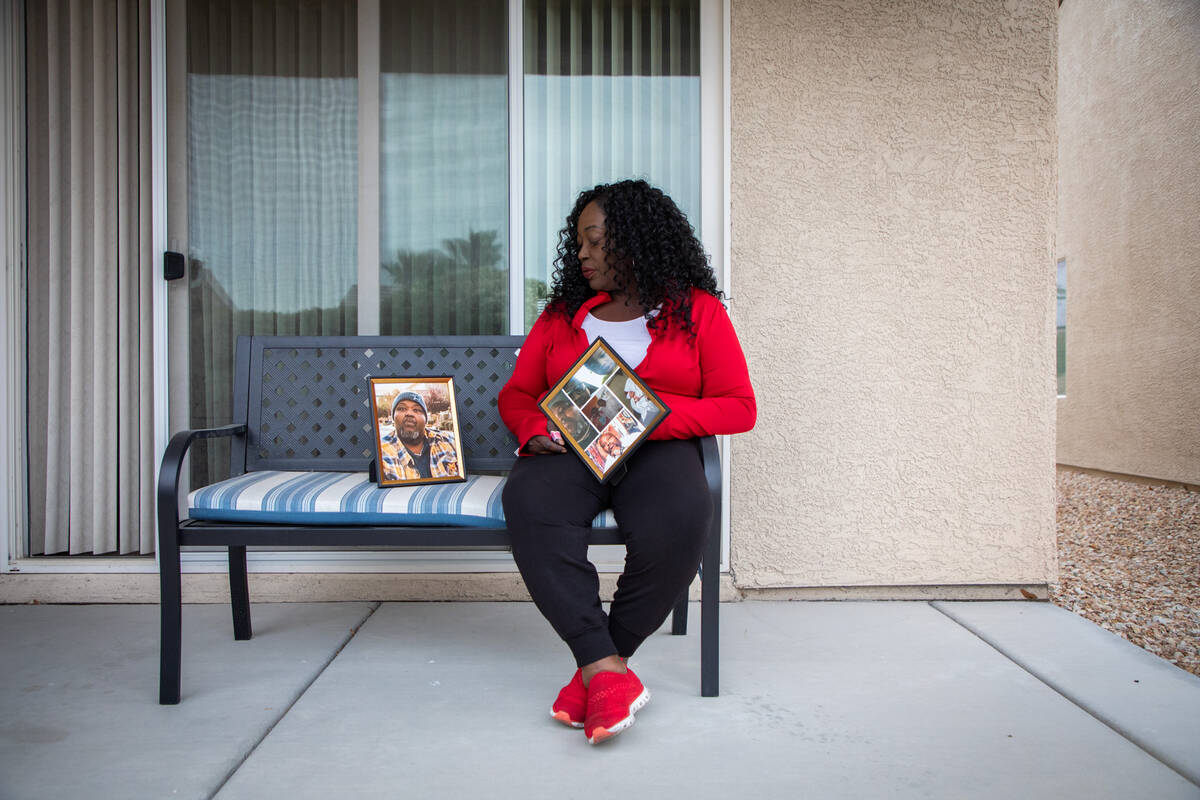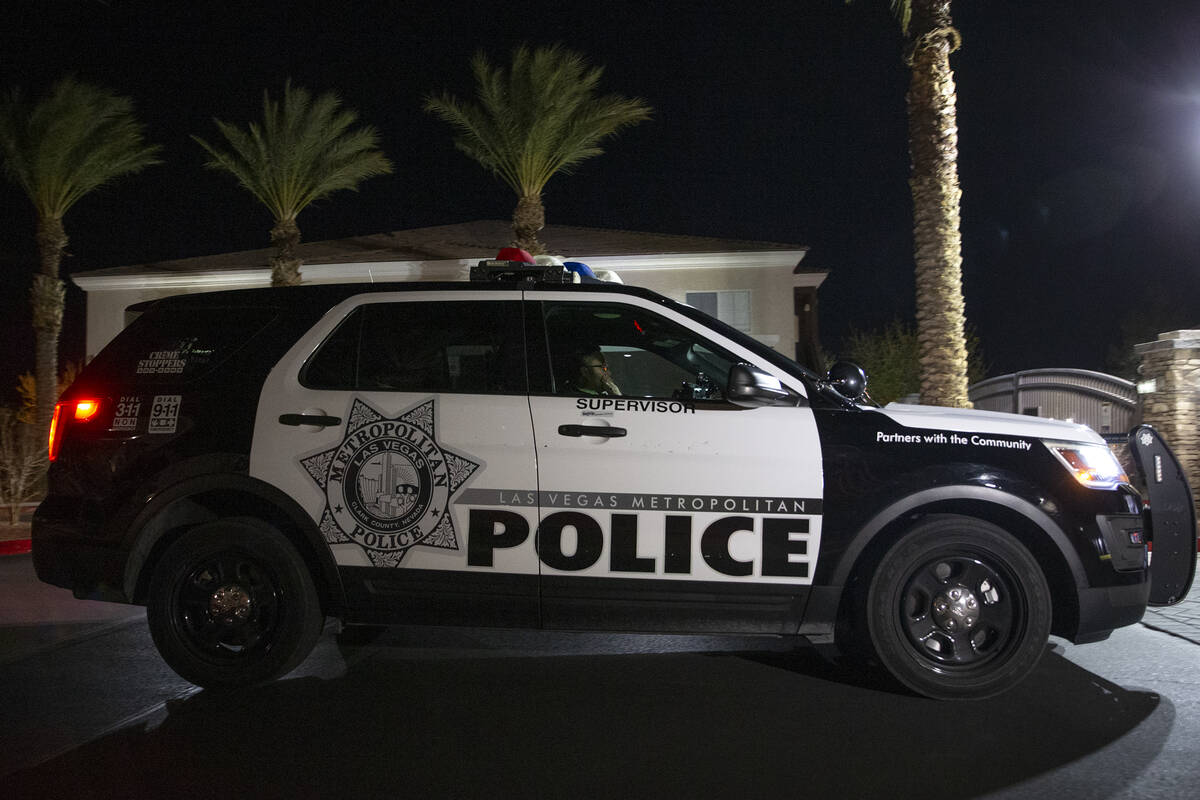 More than 220 people were killed in Clark County in 2022, a slight decrease from a year earlier that authorities attributed to expanded policing around Las Vegas, including on the Strip, according to statistics gathered by the Las Vegas Review-Journal.
Among those slain were a 3-month-old boy whose parents were suspected of beating him to death — and a 78-year-old man who was struck by a trash can lid while leaving a grocery store.
In most cases, police have identified a suspected killer, but some families were left without answers.
Kevin Fleming, 50, a father of three with two grandchildren, was killed Oct. 5 at the Lake Tonopah Senior Apartments in northern Las Vegas. He was among at least 227 people whose deaths were investigated as homicides last year in the valley.
"It just doesn't get easier right now, but you work through it," said his older sister, Dorothy Williams. "Our parents are deceased, so I'm just coping one day to the next. His children, I know, are going through it too."
Fleming grew up in west Las Vegas and graduated from Bonanza High School. For years leading up to his death, he and his youngest brother sold household products at the Boulder Highway Swap Meet, his sister said. The men aspired to open a larger store or maybe their own chain.
"Kevin was a gentle giant with a good heart," his sister said. "He loved his family. He loved his life. He loved his loved children."
Logs maintained by the Metropolitan Police Department indicated that a possible gunman in Fleming's death was identified, but no one has contacted his family about the suspected killer, and no arrests had been made as of the end of the year.
Metro's top brass said they solved more than 90 percent of 179 killings the department investigated.
Former Clark County Sheriff Joe Lombardo pointed to an increase in police presence as a factor in the year-to-year drop in slayings.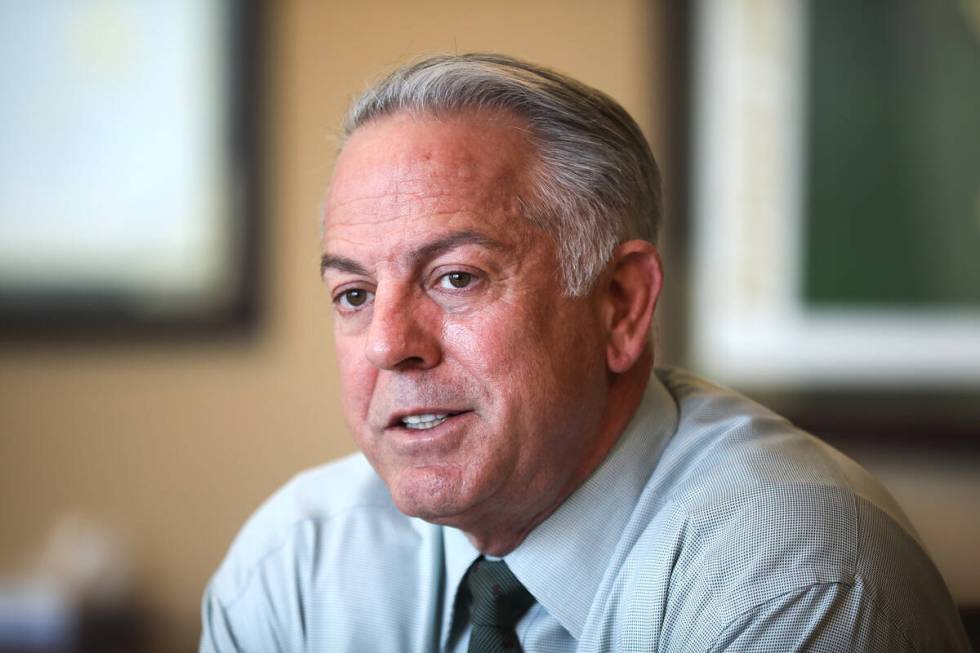 "It's us doing our job," Lombardo said. "We're hoping we're in the right place at the right time. We have a huge omnipresence."
A case is solved, by Metro's definition, after information about a suspect has been submitted to the Clark County district attorney's office. Whether the killing was ruled self-defense, charges are filed against a suspect or the district attorney's office declines to press charges, Metro rules the case solved.
"I worry every day about every case we're working," Metro homicide Lt. Jason Johansson said. "The margin for error is small and we want to be as perfect as possible, and we do a very good job in a very hard area."
Johansson said the killings of homeless people were the most difficult to solve. In September, Jody Devries, 57, and Mary Susan Miller, 74, were slain while sleeping on the street across from the UNLV campus. Police said Christopher Martell, 33, was arrested days later while trying to stab two other homeless people.
"They're in areas of town with very few witnesses, video cameras and video surveillance," Johansson said of most homeless killings.
Johansson said Martell was among nine homicide suspects who apparently suffered from mental illness arrested by Metro last year, compared with two in 2021.
No reason was provided for the crimes, but Johansson said police attributed the killings to the suspects' mental state. Also among those nine was Alonzo Brown, who was arrested in connection with three fatal shootings last year, in January, May and June.
Prosecutors and police have not provided a motive for any of the three killings, and in December two of the three psychiatrists who evaluated Brown found him incompetent to stand trial in connection with the shootings.
Lombardo, who oversaw Metro from 2014 through 2022, said the department has gotten better at identifying suspects accused of multiple killings, such as Brown and Martell, through the use of technology and social media.
"The fortunate piece is technology is a huge benefit for us in that space," he said before leaving Metro and being inaugurated as Nevada's governor. "We're able to get eyes on a suspect sooner than later compared to years past and set up tactics to try to confine to one location and locate the suspect."
Disrespect and deadly domestic violence
Lombardo said that perceived disrespect and domestic violence remained among the highest motives for homicides last year in the valley. Authorities have identified at least one motive in 165 of the slayings, while they said 73 deaths stemmed from a dispute and 23 were linked to domestic relationships.
In February, 13 people were injured and one killed in a shootout at a hookah lounge. Prosecutors have said as many as five people opened fire, but Johansson warned that the investigation was still open as detectives try to determine who may have fired in self-defense.
"Oftentimes there's an extreme pride issue on one side," he said. "Someone can't see past where they believe they were wronged in one way, shape or form."
One of the most high-profile killings Metro investigated last year was the fatal stabbing of Las Vegas Review-Journal investigative reporter Jeff German, who police suspect was killed by outgoing Clark County Public Administrator Robert Telles.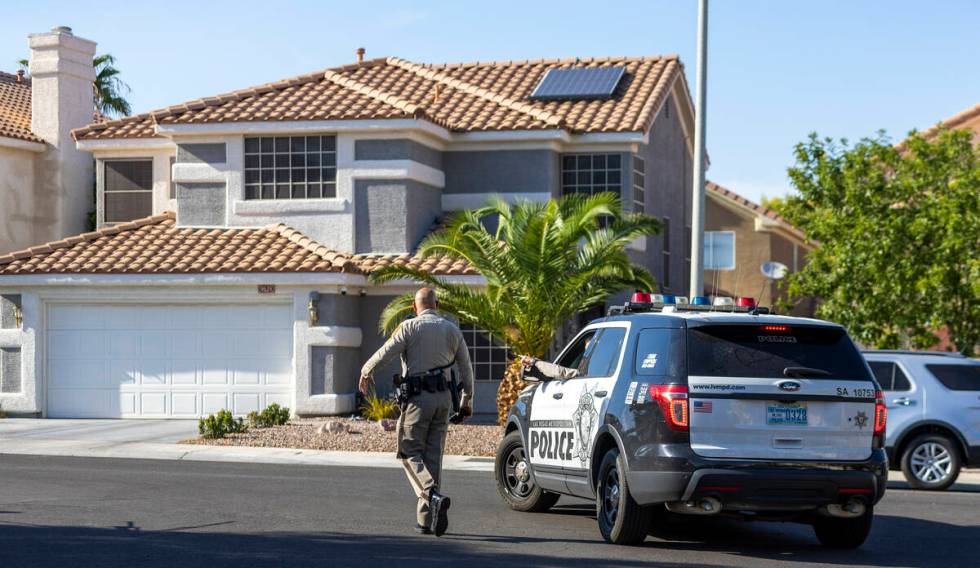 German, 69, previously had reported on Telles' workplace conduct and allegations that he was having an "inappropriate relationship" with a woman in his office. German was working on a possible follow-up story about Telles before he was killed outside his home on Sept. 2.
In March, one person was killed and six others injured after a shootout at a Seigel Suites, 4055 S. University Center Drive. Johansson said the case remained open, but police hope to interview a possible shooter who may have acted in self-defense.
On the Strip, eight people were stabbed, including two fatally, in October after a man said people were laughing at him for taking pictures with women dressed as showgirls. The suspect, Yoni Barrios, was ruled incompetent to stand trial.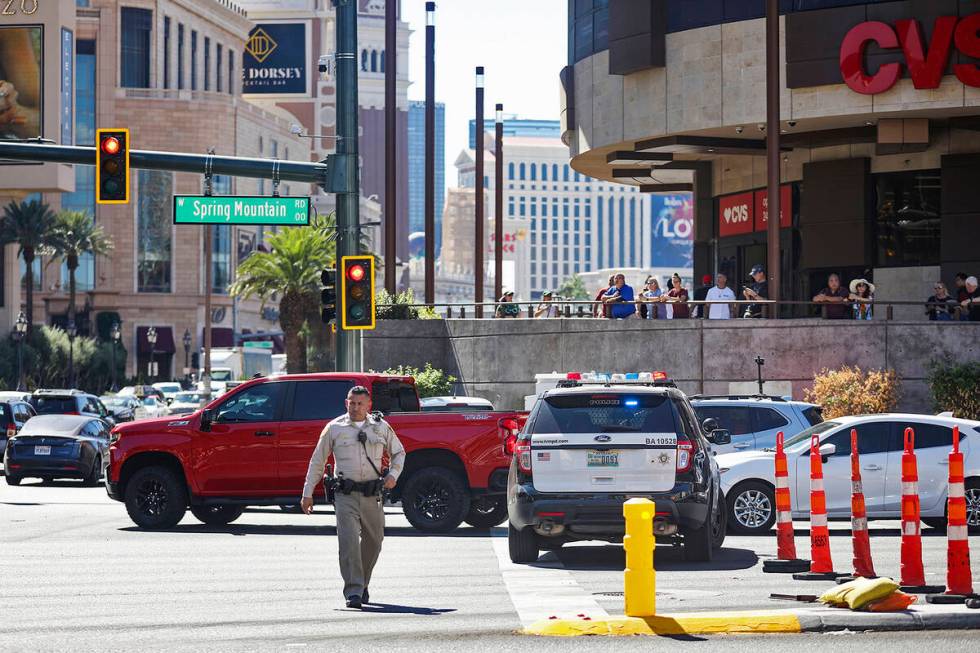 The victims were identified as Las Vegas resident Maris Mareen DiGiovanni, 30, and 47-year-old Brent Allan Hallett, of Canada's Alberta province.
Johansson said pride also plays a part in killings stemming from domestic violence. He urged potential victims of domestic violence to report the activity to police early and often.
"Unfortunately, it comes to a head, and we're involved when someone is shot and killed, and maybe resources could have come together beforehand to do something about it," Johansson said.
He cited the death of Makayla Adams, 20, who police said was fatally stabbed by her husband, Michael Ricks, in September. Ricks had fled a Southern California probation facility hours before the alleged stabbing, and Adams was found dead next to her 8-month-old daughter.
"I don't think she ever thought for sure it was going to happen," Johansson said. "It was a clear case that was escalating. Our department did everything, brought resources to the table, but you still have to have the parties take the resources."
After police suspect someone has been the victim of domestic violence, Metro officers hand that person a blue card, which includes details on how to file a temporary protection order in Family Court and a phone number for SafeNest's 24-hour domestic violence hotline.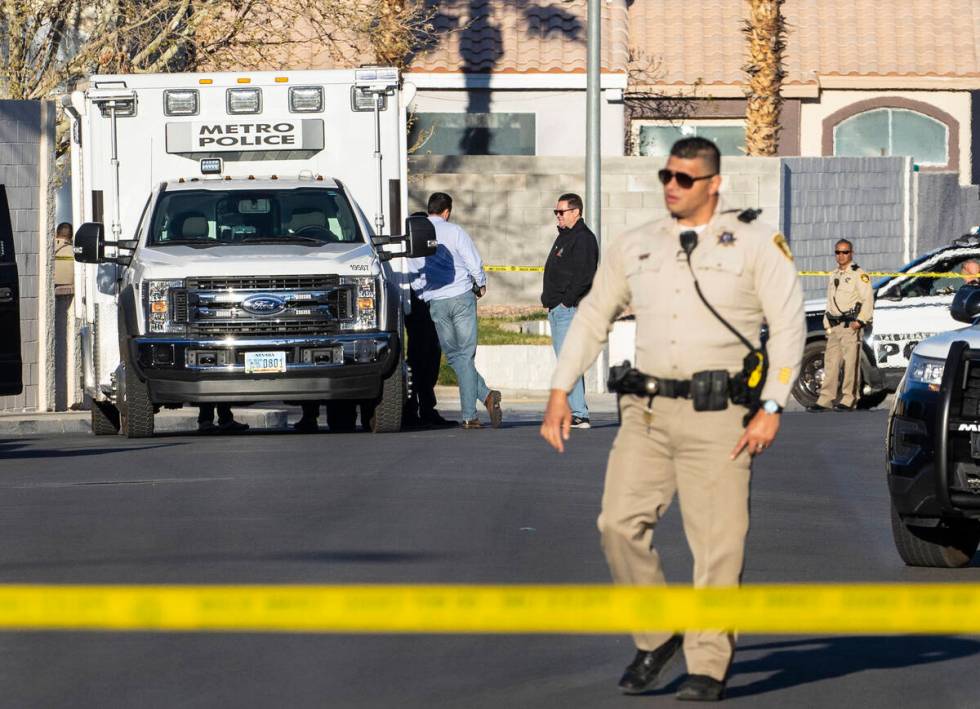 For the family of Darius Stewart, 47, who was stabbed to death on Dec. 8 in a downtown apartment, forgiveness is a long way away. His girlfriend, Rotesha Battle, was arrested the next day and charged with murder.
"She needs to know that she took something away from us," Stewart's younger sister, Felicia Richard, said in an interview last month. "No matter the distance, no matter if we were divided he was definitely loved."
Richard said her older brother was a protective, loving uncle who had a contagious laugh.
By the numbers
Metro's homicide numbers were down from 2021, when the department saw the most killings since 2017. The department also investigated 14 police shootings, nine of which were fatal.
North Las Vegas investigated 29 killings in 2022, compared with 34 a year earlier. North Las Vegas police officers also shot four people, killing two.
The department declined a request for an interview.
Henderson police officers investigated five killings and four police shootings in 2022, including one fatality. The previous year, Henderson police reported 13 slayings.
"Any loss of life is a tragedy," Henderson police Deputy Chief Michael Blow said. "Even if we had one, we don't want to lose any lives."
Among Henderson's killings, police fatally shot a man, a boy shot his brother, and a man is accused of killing his 5-year-old son. A woman was killed by a man she lived with in a suspected murder-suicide, and in the fifth case, which Henderson considered negligent manslaughter, three men were accused of beating a suspected robber to death. Suspects were identified in all five cases.
Blow attributed the city's low number of killings and the department's perfect solvability rate to the close attention officers pay to crime hot spots and investigators' dogged following of every lead.
"We're just hoping the numbers continue to go toward the basement," Blow said.
Contact Sabrina Schnur at sschnur@reviewjournal.com or 702-383-0278. Follow @sabrina_schnur on Twitter.